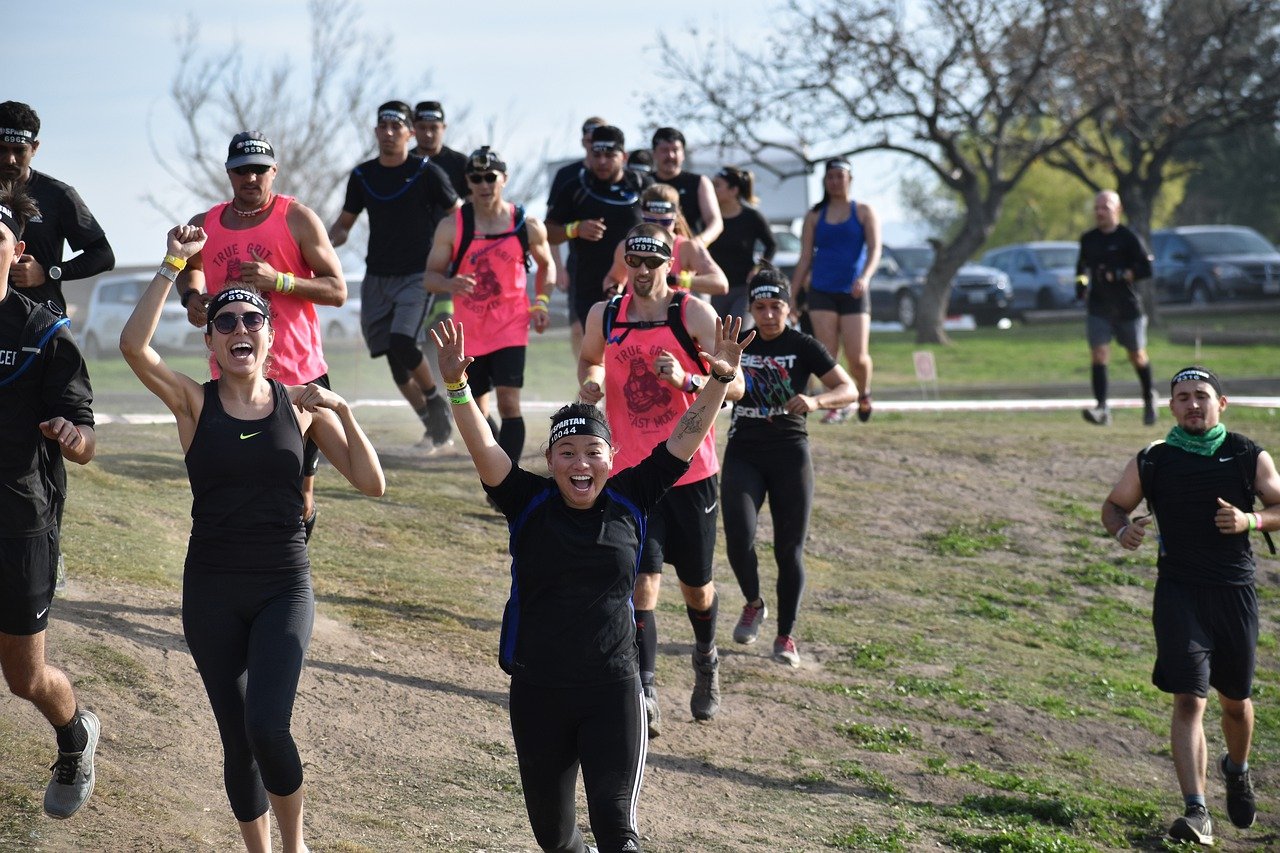 Spartan Races are tests of endurance, determination, willpower, and fitness.
Courses vary in length and difficulty, but always require a varied list of physical skills, such as running, climbing, crawling, lifting, balancing, and jumping.[1][2]
There are over one million participants in Spartan Races each year, tackling obstacles ranging from mud to fire.
The event — founded by endurance athlete Joe De Sena — has even spread to more than 30 countries.[2]
Spartan teams need to be in top physical condition to finish the Spartan Race. A Spartan team name may project a tough, inspiring, or even funny vibe — whatever motivates your particular team!
Use one of the Spartan Race team names on our list, find more options with our generator, or see our tips below to create your own.
Burpee'd Out[3]

Unstoppable

This is Sparta!

taken from perhaps the most famous line in 2006's blockbuster film, "300"

Conquerors

Crushing It

Heavy Duty Heroes

Wellness Warriors

No Nonsense

Never Broken

No Surrender[3]

Team Legacy

Finish Line Force

Tough Enough

Fortitude Force

Team Aroo[3]

Spartan battle cry

Mud, Sweat, and Tears[3]

Eclipse

Ultra United

Resilient Power, Inc.

Trail Ambassadors

Overcomers

Team Endure

Achilles Heels[3]

We Prevail

In Triumph

Spartan Spirit

Hurdle Proof[4]

Squad Surpass

Transcend

Band of Mudders[3]

One More Obstacle[4]

Exceed & Excel

Are We There Yet?[4]

Shatterproof

Indestructible

Resistant Coalition

Under the Wall

No Obstacles

Spirit of Spartans

Beast Brigade

Super Spartans

Over the Wall

The Death Racers

Endurance Union

The Fire Jumpers

Barbed Wire Bunch

Mud Crawlers

Through the Wall

Race Riders Squad

Sprinters Society

Running the Distance

Trifecta Tribe

Rugged Race Patrol

Workout Nation

Marathon Legion

Course of Confidence

Straight off the Couch

Confidence & Capabilities

No Excuses

Our Absolute Best

Not Giving Up

Challenge Tacklers

Trail Heat Tribe

With Utmost Effort

Burpee Avoidance Bunch

Penalty Pit People

Mountain Matrix

The Finishers

Champions United
Spartan Race Team Name Generator
How to Create a Great Spartan Race Team Name
To create a great Spartan Race team name, keep the following tips in mind:
Make sure you're prepared for the Spartan Race. Event and organization websites have everything you ever need to know about the Spartan Race before participating. From the history of the race to what you need to do to prepare for it, browsing these sites will not only help you feel up for the task but can also help you to find a word or phrase to create a meaningful Spartan team name.
Take a team poll. As the saying goes, teamwork makes the dream work! Take suggestions directly from your team and vote on the favorites. Your final choice can be one word that really fits the team as a whole, a short phrase, or an interesting combination of a few words suggested by members.
Think about how you'll feel as you defeat the obstacles. Whether or not you've competed in a Spartan Race before, you should be aware of some of the obstacles you'll face during the face. Think of how you'll feel as you complete the course and the challenges you'll face. Put your excitement, nerves, or confidence into words and come up with a great Spartan Race team name that is as unique and motivated as your team!