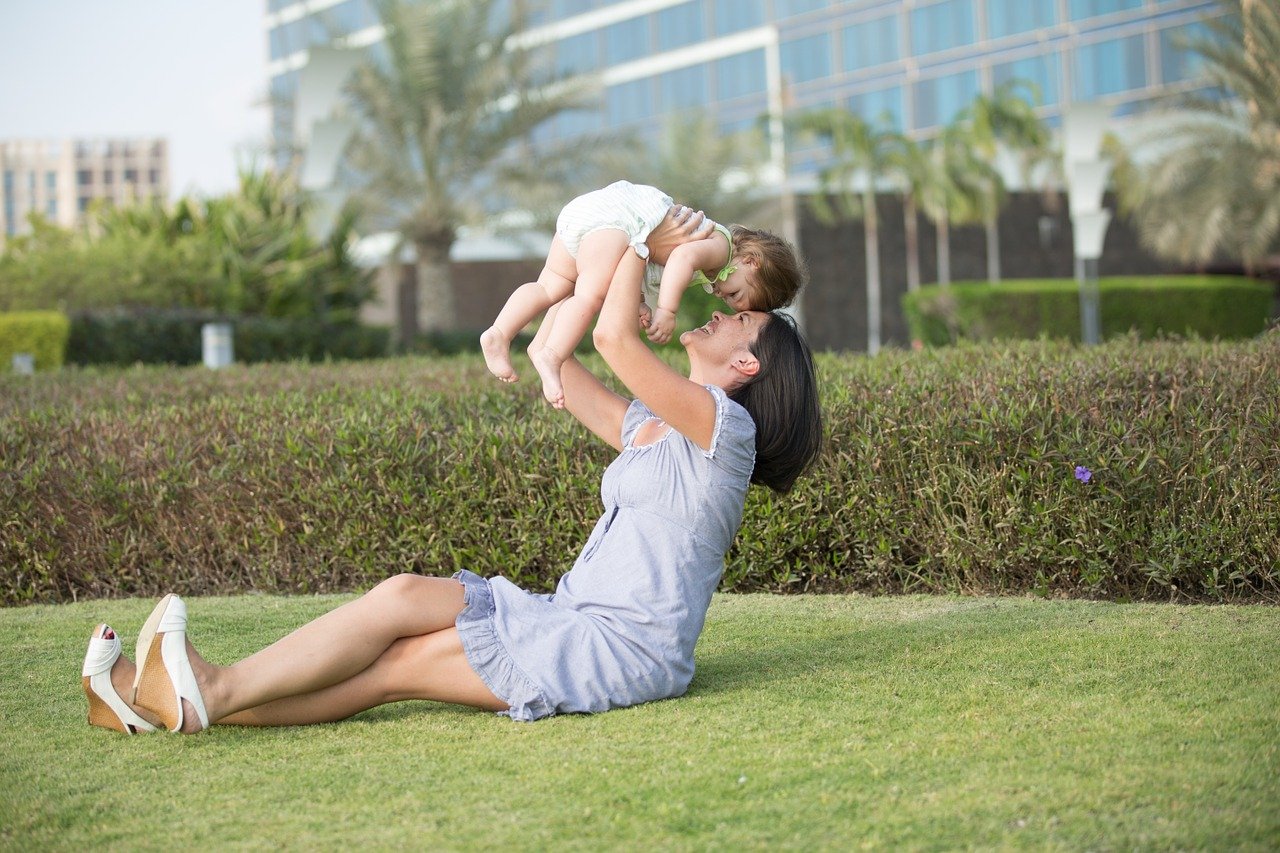 Did you know that some studies have shown that pregnancy can be contagious?
It sounds wild, but the facts aren't that surprising: women are more likely to get pregnant within the year after a colleague has a baby.[1]
Even if your friend group or company isn't experiencing a baby boom, finding a mom group can be beneficial.
Mom groups play an essential role in providing social opportunities, advice, and support. They provide a worry-free environment where you can spend time with other mothers and their babies, get referrals and product recommendations, and find empathetic listeners.[2]
There are so many descriptive ways to name mom groups, from getting inspiration from baby products to commiserating over sleepless nights.
We list our suggestions below, along with a group name generator for more ideas.
If you're interested in creating your own group name, see our tips below the generator.
Mom Hard, Wine Harder

The Mom-tourage

a play on "entourage"

Moms Off Duty

Blankie Brigade

The Mom-fia

a play on "mafia"

Mothers & Munchkins

Not Regular Moms, Cool Moms

The Motherboard

The Mothership

Mothers Anonymous

The Time Out Gang

The Mom Squad

Lifetime Journey

Momzillas[3]

Bath Time Heroes

No Tantrums Allowed

Mothers and Friends

Juice Box League

Stroller Strutters

Organized Chaos Collective

Ankle-Biter Allstars

Family Ties

Play-Doh Posse

The Frazzled Friends

The Mom-sters

a play on "monsters"

The Herd[3]

Because We Said So!

The Fixers[3]

The Bosses[3]

Sleepless Nights Bunch

Cooperation Association

Naptime Inc.

Dynamoms[3]

Atomic Moms

The Formative Years

Tiny Finger Prints[4]

A Mother's Love

Mocha Moms[5]

House Captains[3]

Crayon Patrol

The Baby Bunch

Stroller Squad

Playground Pirates

The Supermoms

Momnipotent

a play on "omnipotent"

The Reinforcements

Swaddle Society

Like a Mother

Nursery Rhyme Alliance

A Kinship

Mommies On Duty[3]

Wondermoms

Boy Mom Brigade

Mama Bears

Team No Sleep

Bibs & Burps

Munchkin Matrix

Nurture Nation

Support Squad

Encouraging Entourage

The Life-Bringers

Mommin' Ain't Easy

Strong Moms, Strong Kids

The Superheroes

Mamas & Munchkins

Motherhood Mafia

The Defensive Line

Mother Geese

Corroboration Crew

Mom's Life League

Wild Child Collective

The Onesie Patrol

Diaper Bag Legion

Survival Quest

Tummy Time Tribe

Spilled Milk Guild

Keeping Our Sanity

Pat-A-Cake Clan

Sunshine Circle

Mothers of Invention

The Spit-Up Division

Rug Rat Circus

The Clever Crew

Shining Stars[3]

Confidence Coalition

Quiet Time

Mac & Cheese Generation

Moms Run the World[6]

Phenomenal Ones

Forever Love[3]

Families Forever

Heart Bonding[3]

Fascinating Families

One Shoe Parenting[5]

The Cry Babies

Parents In Action[3]

ABC Fellowship

Masters of Discipline[3]

Bottle Brigade

The Den

as in a bear's den, for "mama bears"

The Mommy Marvels

The Baby Buddies

Mamas on the Move

Baby Bosses

Naptime Ninjas

The Bottle Bunch

The Mom-tastic Four
Mom Group Name Generator
How to Create Your Own Mom Group Name
Moms have a treasure trove of terms associated with parenting and child-rearing to call upon, so you'll be able to come up with a great team name in no time using our helpful tips!
Think about words that describe mothers and parenting. Your group name can consist of just a single word or a grouping of several words. Brainstorm a list of words that describe your experience as a mom or your philosophies of parenting; use one or combine them as you like!
Make 'em laugh. Creating a name that is humorous and silly will put other moms at ease and convey that although parenting can be tough, facing it with humor is an excellent solution.
Make a list of equipment and baby gear with interesting names. Your group name may be as easy to create as thinking of typical items that moms use every day. Sometimes just part of a name can be used or combined with completely different names or words to make up the perfect moniker for your group.
Come up with your own funny words or phrases to describe motherhood. Parenting is universal. Even if no one has ever heard of your term or phrase before, chances are that all of the moms in your group will relate once they find out the meaning. Get creative!