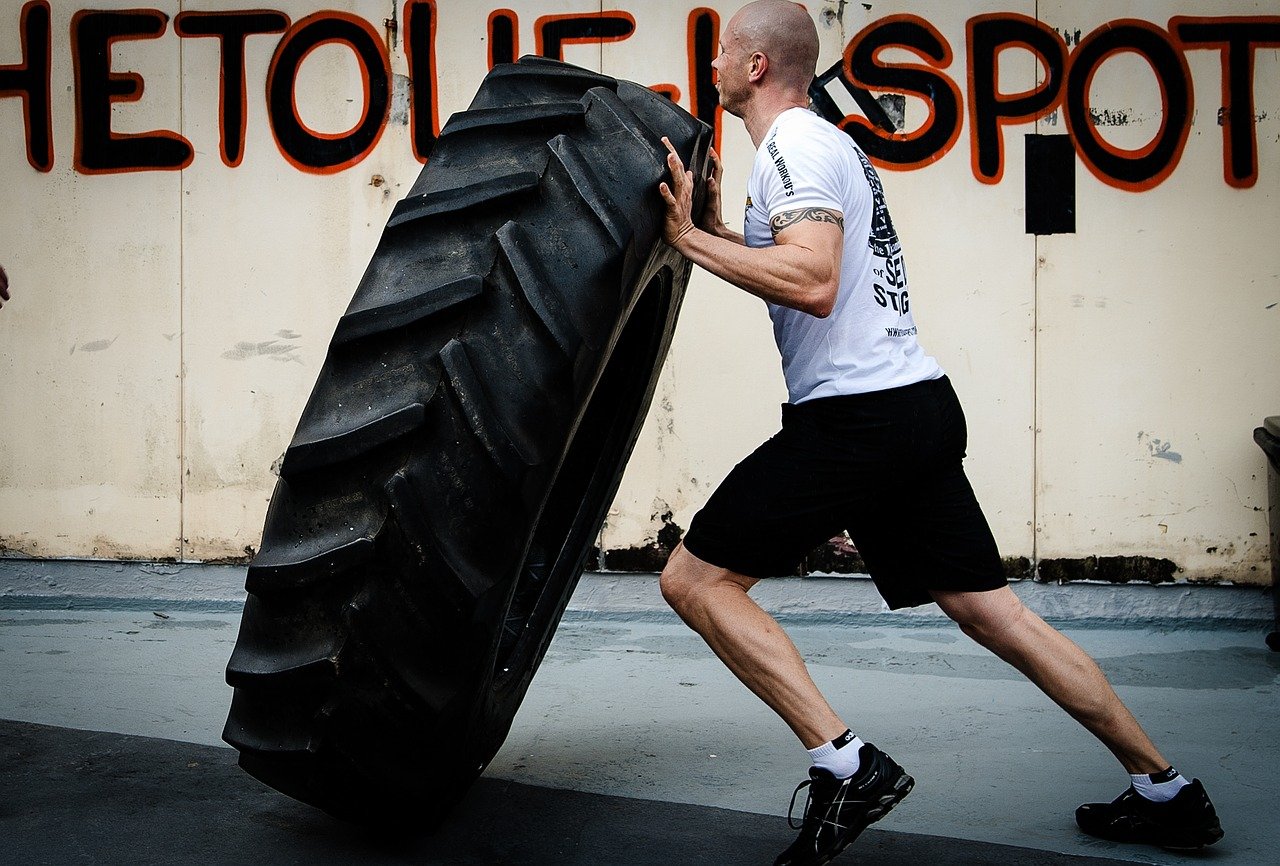 CrossFit is a unique and intense alternative to the conventional "treadmills and weights" setup, allowing its gyms (known as "boxes") the freedom to tailor their own routines and business plans.[1]
Founded by one man designing his intense workout of the day ("WOD") in Santa Cruz, California,[1] CrossFit now has over 15,000 affiliate clubs around the world.[2]
Athletes from over 120 countries participate in the annual CrossFit Games![3]
CrossFit team names can be motivational and strong, yet also funny.
While our list is broken into male, female, and coed options below, your team name isn't restricted by gender. We've organized the list this way because some teams want gender-specific names, but your team is free to choose whatever option suits it best!
If you'd like to create your own CrossFit team name, we also have some brainstorming tips below the list.
Male
Hustle and Muscle[4]

The Incredible Hulks

Intensity, Inc.

The Power Posse

Deadlift Derelicts

Rogue Routines

Swole Mates[4]

Frenzied Fitness Force

Rugged Ones

Built Tough

The WODfathers[4]

Battalion of Brawn

Muscle Bound

Captain Barbels[5]

Resilient Rebels

Six Pack Patrol

The Stocky Squad

Sturdy & Solid

Resolute Regimen

Jagged Regime

Unwavering

Burly Figures

The Herculeans

Durable Desperados

Vigorous Patterns
Female
Kettlebelles[4]

Barbelles[4]

Lasting Legacy

Lean Legion

Endurance Elite

Movement Magic

Fitness Boosters

Weights Warriors

Lifter Sisters[4]

Agility Alliance

The She-Hulks[5]

Transformed

WOD Save the Queens[6]

Hakuna Masquata[4]

The Strong Squad

Swole Sisters[4]

Wellness Guild

Sparkles

Pep in Our Step

Team Spanx[4]

Fierce

Verve Association

Effervescent

Buff & Bold

In the Groove

Determined

Committed

Pertinacious Ladies

Persevering Posse
Co-Ed
Salute the Glutes[4]

WOD Were We Thinking?[6]

In WOD We Trust[4]

Modification Matrix

Carb-Free Crew

Health First

Function Force

To the Limit

Star WODS[5]

a play on "Star Wars"

Competitive Elements

WOD is Love[6]

Team Transformative

Walking Deadlifters[5]

a play on "The Walking Dead"

With Vigor

Athletic Alliance

Dances With WODS[5]

a play on "Dances With Wolves"

Steadfast Squad

Gone With the WOD[5]

a play on "Gone With the Wind"

Follow Through Friends

Standing Fast Force

Persistent Ones

Nonstop Nation

Steady On

Enduring Habits

Perpetual Fitness

Endless Benefits

Hanging in There

Ultimate Level League

Community Comrades
CrossFit Team Name Generator
How to Create a Great CrossFit Team Name
Create a tremendous CrossFit team name that's all your own using the following tips:
Consider your struggles and strengths. Use words that describe your fitness struggles and strengths and incorporate them into your CrossFit team name. You can choose to highlight the positives, acknowledge the negatives, or use a combination of both to inspire your team to work harder.
Name your team after its favorite CrossFit activity. CrossFit incorporates elements of interval training, weightlifting, gymnastics, and more. If there's an activity that you and your team enjoy the most in your regimen, create your team name from it. Having a team name that reflects an activity that the group loves will keep everyone motivated by looking forward to that activity. Use your creativity to convert a single word or a phrase into a unique team CrossFit team name.
Think of your team's ultimate goal with CrossFit. Your motivation could be health, general fitness, competitive success, or weight loss. To create your team name, list all of the words you can think of that apply to your final goal. Then, choose a favorite word or phrase that most describes your team.