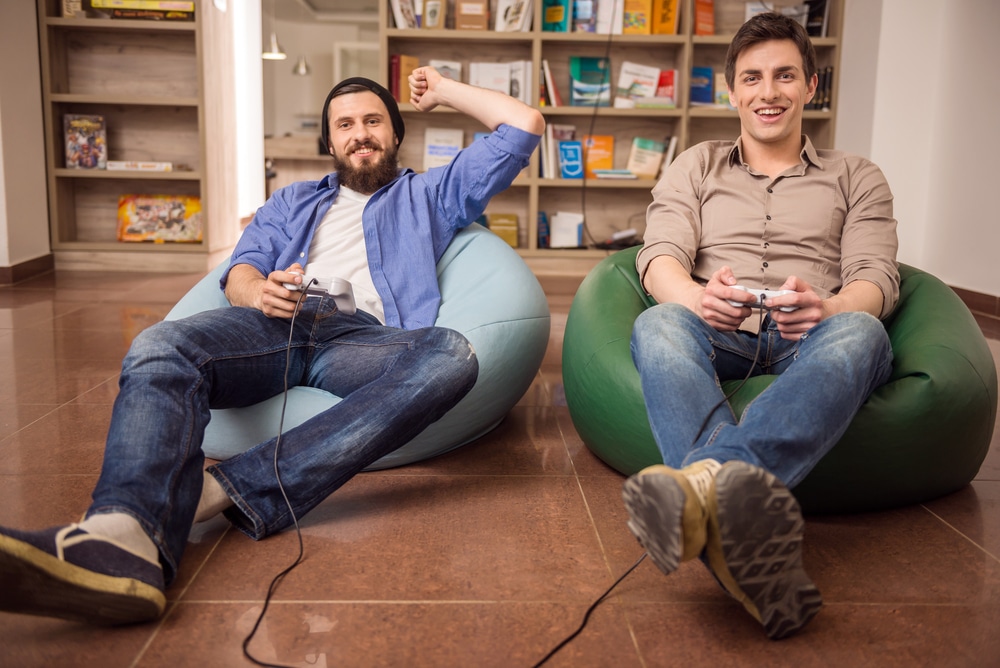 There are over 1,000 three-letter words in English,[1] giving plenty of options for clans seeking a three-letter name.
The most common three-letter words are things like "the," "and," and "but."[2]
These might not seem like the most exciting team names, but there are also more unique options like "ere" (meaning "before") and "lux" (a measure of illumination).[3]
You can also create an acronym from any three-letter word or three-word phrase to add more significance to your team name!
Three-letter clan names are short, but can still hold a lot of meaning for your group.
Below, we list 60+ three-letter clan names for you to choose from, or you can use our tips beneath the list to create new tag ideas of your own.
LAG

Lethal Action Gang

ACE

Action Combat Elite

Amp

VEX

Tag

Bio

ZiP

Zealous in Pursuit

BAG

Brutal Action Gang

Ant

EGO

Elite Guest Outcasts

Gem

Sly

Par

Aim

Aye

RIM

Rapid Illegal Movements

ALT

Adverse Local Tribe

Chi

WTF

GAG

Guardian Alliance Generation

DaB

Destructive and Brutal

FAX

Frequent Abstract Xpressions

SUM

Specific Unlawful Momentum

RuN

MAD

Military Assembly District

Axe

Vow

ALE

Alleged Loyal Extremists

ASK

Alternative Stories Kin

BYE

Broken Youth Enemies

AHA

A Horrific Action

DIM

Daring International Monsters

END

Exclusive National Desperados

JaM

Judgement at Midnight

Con

BID

Basic Issue Desperados

Far

RoT

Rule of Terror

Fee

GUD

good

LAX

Limited Accuracy X-rays

One

UGH

OMG

Ebb

Rip

Gap

Bit

HIP

Hooligan-Inspired Prospects

ORB

Opposite Response Brigade

BIN

Battalion Invasion Nation

PoD

Pro

COS

Chemical Opponent Squad

BAM

CAT

Catch Attack Truth

PWN

Low

KCE

Killer Combat Elite

ZAP

WAR

Wireless Abstract Receivers

FoE

Fate of Evidence

Wry

TIP

Tactical Integral Priorities

MuD

Die

JAG

Justified Action Gaming

OWE

Outcast Warriors Elite

Hum
How to Create a Good Three-Letter Clan Name
Create a good three-letter clan tag using the following tips:
Look up three-letter words. You might find a three-letter word that works well on its own, an unusual word with a meaning that resonates with you, or a word that happens to match the acronym of your favorite motto or phrase. You don't necessarily have to use a dictionary to find the perfect word — you can think of songs you like that have three-letter words in their titles, for example.

Base your clan name on your three favorite things. Make a list of the things you love — perhaps your pet, your favorite color, a favorite number, or anything that you want to feature. Choose three things of one type (e.g., three colors) or mix and match. List the three items, then use their first letters to create your team name by arranging them in the order of your choice.
Use your first, middle, and last name. If you don't have a middle name, you can choose a random word to use in the middle. You can also use nicknames. Be creative and think out-of-the-box instead of just using your given name for a truly unique clan name.
Choose your three favorite letters or three random letters and create a name. Think of three letters that are completely random, then create the phrase to complete your three-letter clan name. If you get stuck, you can use a dictionary (in book form or online) to find words that correspond with the random letters you choose.