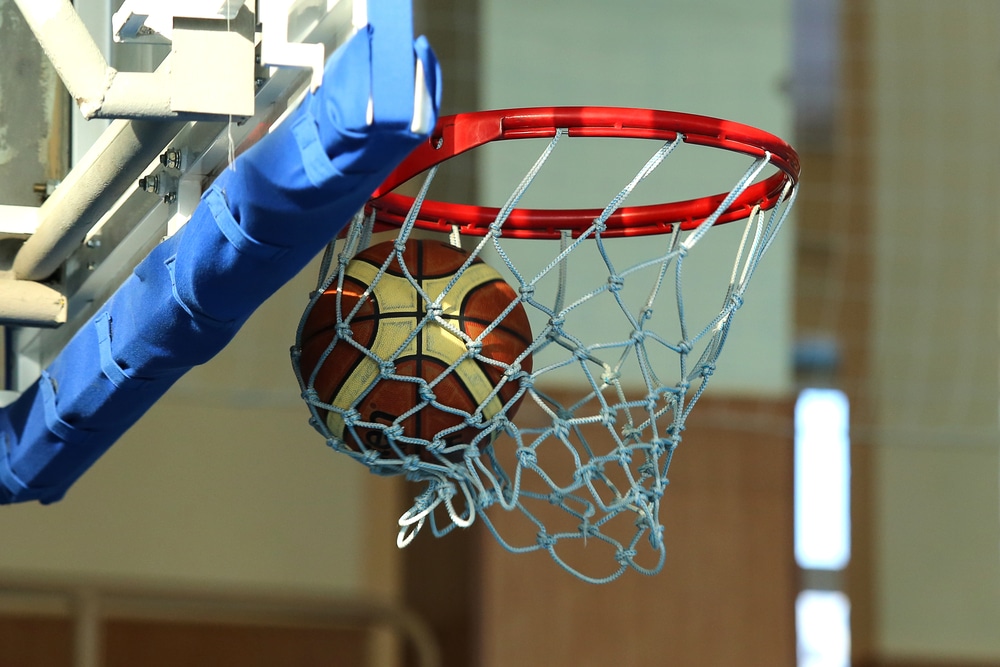 Pro-am games give professional players and fans a special opportunity to experience the game in a new way.
For some, these gatherings are time-honored traditions fans look forward to every year. For example, the Oklahoma State University Cowboys have held an annual pro-am charity event since 1972.[1]
Gamers can also get in on the pro-am action by playing things like the 2K Pro-Am game mode, available as part of the NBA 2K series.[2]
One of the most exciting things about being part of a pro-am team is deciding on a unique team name.
Pro-am teams often choose either a name that references their expert-and-rookie lineup or something quirky that suits the lighthearted mood of their tournament.
Whether you're a team captain or player or you're looking to name your virtual team, we have the list of pro-am team names below, as well as tips to help you choose the right one.
Super Starters

Hustlers

Expert Rookies

Court Wizards[3]

for a basketball team

Tenderfoot Terrors

Scream Team

Giant Killers[3]

Predators

The Great Ones[3]

Zap Attack

Game of Throws[3]

Relentless

Beasts

Road Warriors[3]

Vanquishers

Greenhorn Masters

Whiz Kids

Top Dogs[3]

No Mercy

We Got Skills

Rising Stars[3]

Hotshot Recruits

Believers

Point Bandits

Back Up!

New Kids on the Block

Stargazers

Savages

Underdogs

Lethal Weapons[3]

The Big Bosses

[Court/Field] Domination

Outlaws[3]

Rising Suns[3]

Unstoppable Force[3]

Ferocity

Wreckage

Throwdown

Indestructible

Supreme Surprise

Freeze Out

Wild Aces

Game Changers[3]

Untouchables

Killer Bee Hive[3]

Raging Bulls[3]

Ravenous

Freedom

Neon Lights

[Northern/Southern] Champs

Dark Horses

Out of Towners

Longshot Heroes

On to Victory

Ticking Bombs

Gold Getters

a play on "go-getters"

Surprise Attack

Destiny

Legendary
Pro-Am Team Name Generator
How to Choose the Perfect Pro-Am Team Name
Naming a team is a big task. It affects every single player, so narrowing down your options to just one can be challenging.
Keep these tips in mind to help you choose the perfect team name:
Add your town or city name to your top choices. Putting the two together may rule out a few options and push others to the top of your list. Certain names or mascots will match your city name better than others. For example, if your team is from San Diego, you might end up choosing a name that also starts with the letter "S," such as "San Diego Stargazers."
Decide as a team. It may be helpful to gather everyone on the team and take a vote on a few top choices. That way, everyone has a say, and you know the team will be happy with its name. You can also take additional name suggestions from the team — someone might have a creative idea that wouldn't have made your list otherwise.
Try combining some of your options. If you've narrowed it down to a few top choices but can't decide between them, try mixing and matching to find the perfect one. For instance, "Hotshot Recruits" and "Hustlers" could become "Hotshot Hustlers" or "Indestructible" and "Savages" could become "Indestructible Savages."