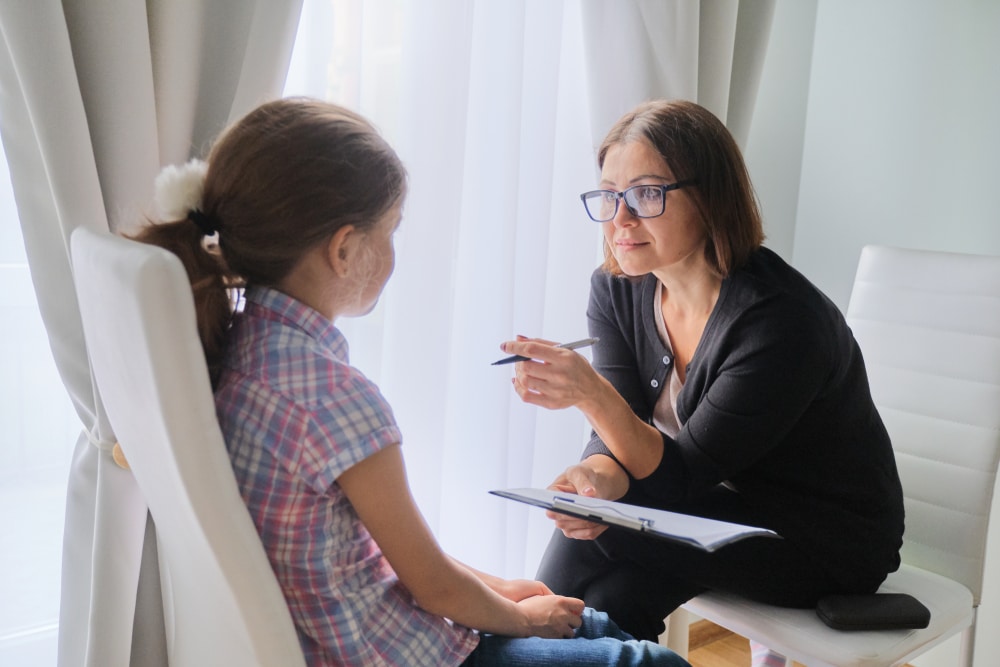 The goal of social work is to help people deal with everyday issues, from family problems and relationships to personal issues like unemployment to community concerns.[1][2]
There are more than 600,000 social workers in the U.S., making them the largest providers of mental health services in the country.[1][2]
There are more social workers than the combined number of psychiatrists, psychologists, and psychiatric nurses in the country![1][2]
Whether you're studying social work or already actively employed in the field, we have the list of group/team names for conferences, workplace teams, and university group projects.
Choose from our ideas below, or scroll past the list for a name generator and tips on creating your own social workgroup name.
EmpowermentWorks

Empathy in Action

HelpingTeam[3]

Change Agents[4]

Cultivating Well-being

Challenges and Rewards Club

The Healing Place

Social Contributions Collective

Showing Our Support

Theory Into Practice

WeCare[5]

Exploring Empowerment

Creating a Better Place

Aspiring World Changers

Everyday Heroes

Compassionate Action

The Social Cohesion Crew

Making a Difference

Inclusion Driving Innovation

Miracle Workers[6]

Motivated To Help

Self-Determination: Possible

One Life at a Time

Working Social Miracles

The Humanitarians

Social Support Solutions

The Wellness Group

Reaching Hand[5]

Coordinating Comprehensive Solutions

The Active Listener Network

Always on Your Side

Selfless Helpers

Acting With Compassion

Making the World Better

Together in Social Harmony

Changing the World

Inspired to Advocate

Ongoing Positive Impacts

A Voice of Inspiration

WorthyCrew[6]

Skilled Advocate Team

Reframing Life

Supporters of Positivity

Supportive Solutions

Purposefully Promoting Wellness

Setting Life Plans

Overcoming Dependency

We Can Make a Difference!

The Barrier Busters

The Case Notes Collective

Elevating Human Dignity

A Voice for the Voiceless

Supporting Self-Determination

Good Life Center[5]

Compassionate Care Collective

Equipping Our Community

Celebrating Uniqueness

Team of Rights Champions

Joy for the Journey

Team Greater Opportunities

The Lend a Hand League

Advocacy Always Group

Society Healers

Dream Alive Center[5]

Transition To Quality Life

Reiterating Positivity

Skilled Intuitive Analyzers

Hope for Hurting Hearts

Always in Your Corner

Community Care Collective

We for Change[5]

Real Help, Real Service

Strategic Advocacy Group

Empathetic and Objective

Fostering Health and Independence

The Enhancing Lives Group

Dignity and Respect For All

Outlines for Life

We Are Their Voice

League of Pivotal Roles

In Others' Best Interests

The Self-Determination Squad

Documentation Gurus

Successful Outcomes Squad

Preserving Our Families

Team Self-Determination

Socially United

Advocacy Defenders

The Wellness Advantage

Securing Today and Tomorrow

Back on Track

Forging Life Goals

Safeguarded and Self-Sufficient

Assisting Transitions

Subsidized Improves Lives

Meeting Basic Needs

We Empower You!

Exceeding Ethical Standards

Encouraging Our Community

Reaching Milestones

Thoughtful, Caring, and Considerate

Core Value of Compassion

A Foundation of Integrity

The Enthusiastic Unity Group

We Choose Compassion

Uplifting Lives

Witnessing Continuous Growth

The Facilitators

Problem Solving Gurus

Supporting at Micro Level

Coping Skills Collective

Reframing Our Goals

The Social Skills Club

The Reflective Listening Squad

Convening to Achieve

The Beneficence Brigade

Competence Over Time

Finding Inner Strength

Overcoming Challenges

Part of the Solution

The First to Respond

Doing What's Right

Weighing Pros and Cons

The Reassurance Group

Crusaders[6]

Demonstrative Understanding League

Conquering Our Challenges

Understanding and Adapting

Putting Our Hearts Into It

Responding to Community Needs

Serving Best Interests

Protecting the Vulnerable

Facing Problems Together

Self-Determination Inspiration

On the Frontlines

Navigating the Unexpected

Bravery in Advocacy

Skilled Solutions

Witnessing Needs

The Invaluable Advocacy Group

Highlighting Strengths, Addressing Concerns

Cheering Through Struggles

The Beneficial Support Brigade

The Common Experience Network

For the Betterment of Mankind

Healing Connections

Bridging the Gap

Advocacy Alliance

InclusionWorks
Social Work Group Name Generator
How to Create a Good Social Work Group Name
The best social work group names should be positive in tone, sensitive to the issues that the field deals with, and school- or work-appropriate.
We compiled our list using the following tips, which you can also use to create your own unique team name:
Use the general hallmarks of the field. Concepts like wellness, advocacy, self-improvement, and inclusion can play a direct role in your team name, as seen in many of the names on our list, such as "The Wellness Advantage."
For community-facing teams, use friendly names. Those using your services should feel welcomed and supported. While your attitude and skill will have a greater impact on how your group interacts with the community, remember that your group name plays a significant part in first impressions and can help people feel more comfortable accepting your help.
For school groups or professional development groups, use names that sound studious and dedicated. Examples from our list include "A Foundation of Integrity" and "Theory Into Practice"; these names reflect the group's interest in professional growth and continued learning.