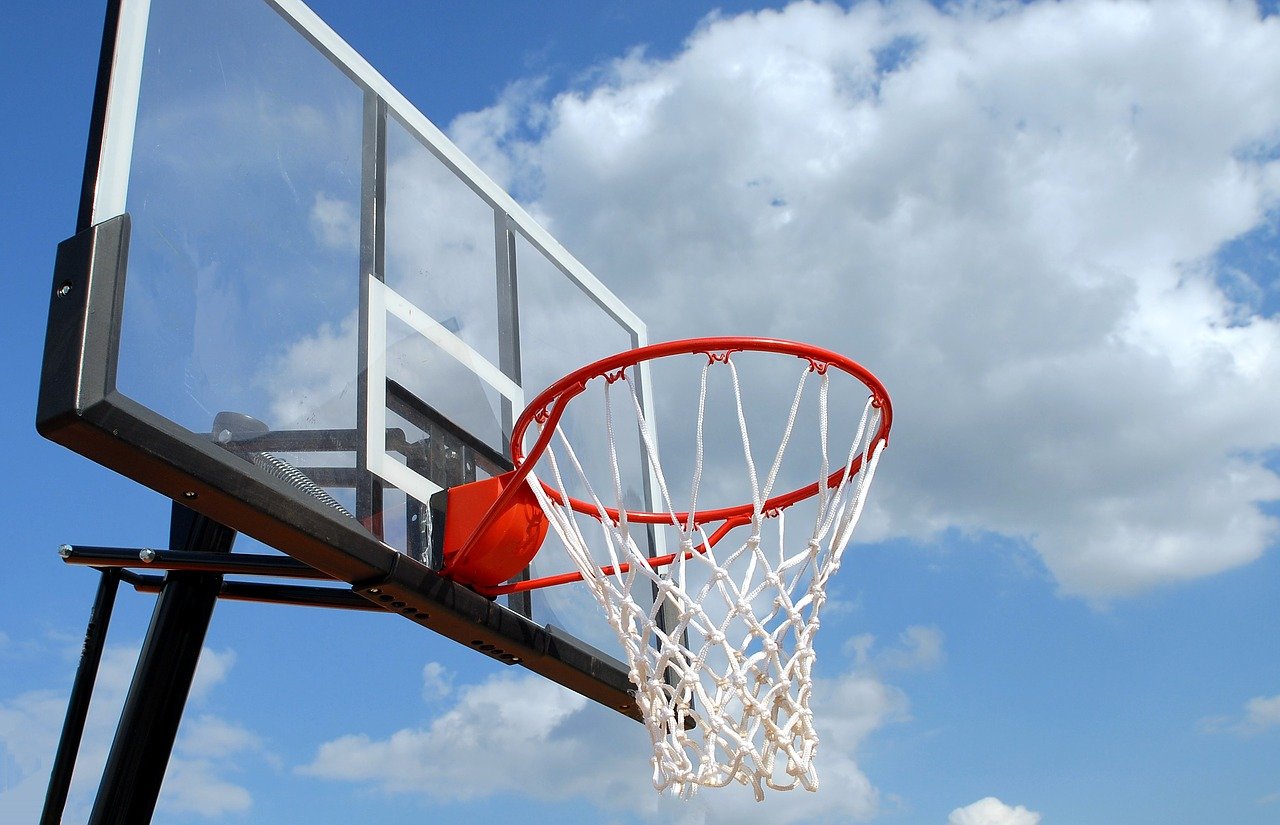 Originally invented in 1891 as an indoor winter activity for members of the YMCA Training School,[1] basketball has now grown into one of the most popular sports in the world.
Basketball has more than two billion fans globally![2]
It isn't just a popular sport to watch, either. Over 100 countries have either a basketball league or a national team, and there are over 70,000 professional players worldwide.[3]
Basketball team names can be funny, cool, creative, and clever.
Our list may include the perfect, ready-to-use name for your team — or, if you'd like to create your own unique basketball team name, we have some brainstorming tips below the list!
Note that while our list includes a section specifically for girls, you don't need to choose your team name based on your gender. We've simply included this section for teams that are looking for gender-specific names. Feel free to choose whatever suits your team best!
Intramural
Evolution

Intimidators Inc.

Beyond Hoops

Hoop Dynamics

Believe It or Net

Game Culture

Life and Rim

Game To Please

Full Team Ahead

Basket Hounds[4]

Nothing But Net[5]

No Bounce About It

Best in Pass

The Zone Wars

Tempest

In an Uproar

Court Chaos

Brawlers

Opposition

The Tossers

On Impulse
Girls
Heart & Goals

Sudden Squalls

Pink Patrol

Cyclone Sisters

Heart of Zone

Peachy Screens

Windstorm Angels

Arc Our Words

No Flings Attached

Superstorm

Commotion

Bad Butterflies[6]

Flurry Force

Score Sisterhood

Advantage

Feminine Fury

Dazzlers

Lethal Ladies

Screen Cuisine

Mermaid Matrix

Wonder Women

Diva Derelicts
Funny/Dirty
Blocked & Loaded

Hooper Scooper

Zig Zag Zone

On the Rebound[6]

Dunkzilla Dudes

Saved by the Balls

Blowing Dunks

Fair Jordans[4]

Don't Give a Hoop

Boxers Out

Gang Green[5]

Heavy Netting

50 Shades of Play[4]

Scored Our Pants Off

99 Problems But a Swish Ain't One[4]

Time Out Tribe

The Grizzly Balls

Hacky Shaquers[6]

Make It Dribble

The Untouchaballs

Atomic Wind

Hustle Madness

The Net Quest
Video Games (NBA 2K, etc)
Stardom Heights

Decisive

Pivotal

Critical

Global

Fail Blazers[7]

Influence

Contact

Game of Free Throws[7]

Slams

Transformed

Squad Freaks[7]

Determined

Hoop, There It Is[7]

Streetball Squad

In Need of Air[7]

Impact

Significant

Swish Kebabs[7]

Paramount

Unequaled

Superlative

Limitless

Courtside Heroes
For more ideas specifically for gaming, see our list of NBA 2K clan names.
Youth/Kids
Frenzied

Dribble Derelicts

LeBron's Brigade

Shaq's Squad

Air Buddies[8]

Riled Up

Dominators

The Wolf Pack[6]

Rebels

Defenders

Ferocious

The Defending Champs[5]

Court Crushers

Dominion

Courtside Crew

Basket Battalion

Slammers

Defiant

Bold Brigade

Avengers

The Spinners
Basketball Team Name Generator
How to Create a Good Basketball Team Name
There are a lot of different ways to name your basketball team.
Consider the following tips as you brainstorm if you'd like to create your own cool team name:
Keep your teammates in mind. Your name should reflect the personality of your team, and it should also be appropriate for your team. For example, a name that's perfect for a youth team won't match a name that's perfect for a casual, adult pick-up game or video game.
If your team has a mascot, form your team name using it. Mascot names are easy to use when creating a team name. To make your basketball team name unique, use the mascot's name and add an additional descriptive word or two to make it interesting. For example, if your mascot is hornets, you could add the words "happy" and "hoop" to form Hoop Happy Hornets.
Use your favorite professional teams and players for inspiration. Keep your team motivated to do its best by naming it after your favorite professional team. If your team has a favorite basketball player, you can also create a team name using their first or last name. Try out various combinations until you find a unique option.
Think about inspiring words and phrases and use them as your team name. Choose words and phrases that describe the your team collectively. Whether your team wins or loses, a great team name will boost team confidence and prompt everyone to give their utmost to the game.