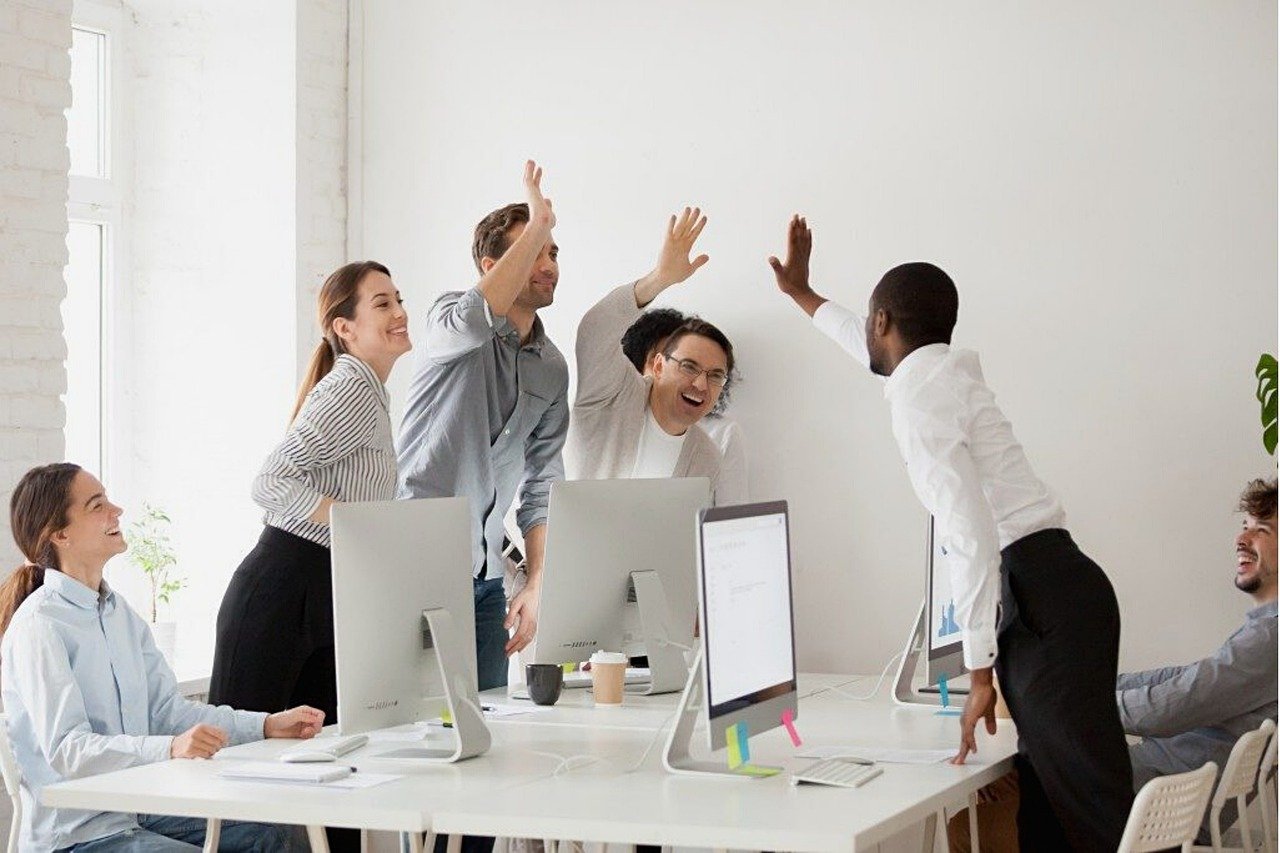 Innovation plays an important role not just in business but in society.
It can raise wages, make us healthier, help us live longer lives, and, of course, lead to economic growth.[1]
While strategic innovation is highly sought after in today's world, it wasn't always that way.
At one time, innovation was feared; in the 1600s, a man accused of being an innovator was threatened with a potential prison sentence or having his ears cut off![2]
Luckily, today's innovators are respected. With their skill for using creative thinking and problem-solving strategies to improve human life, their contributions are now highly valued.
Innovation team names can be creative and fun but still professional enough for the corporate environment.
Below, we have the best options your team is free to use — or see our generator and tips below the list to help you create a name.
Pathfinders

StrataGEMS

Groundbreakers

Pivotal

Pioneers

Masterminds

Mindset Exchange

We Stand Out

Strands of Change

Innovating Success

Move To Improve

Creative Collective

Innovative Approach

Making It Better

IdeaLab

A New Process

Exclusive Plan

Bursting With Creativity

Dream Developers

The Futurists

We Formulate

The Catalyst Team

Creative Answers

Extraordinary Ways

Bottom Line Boosters

NextGen Collective

Kick-Off Kin

Tactic Goals

Team Remarkable

Forerunners

Discovery Division

Unconventional

Devising Devices

Distinctive Ones

Open To Change

The Plan People

Dynamic Creators

Culture of Innovation

Newfangled

Promises of Tomorrow

Revolution

On the Verge of Discovery

Collectively Curious

Above & Beyond

Competitive Edge

The Game Changers

The Brainstormers

Plotting To Innovate

Forging Strategy

Inventive Creations

Non-Stop Advantages

Metamorphosis

Abilities Improved

Meaningful Impacts

Elite Ideas

Innovate To Elevate

Consequential

Dreaming It Up

Effective Elite

The Strategic Set

The Task Tribe

Strategy Association

Action Plan Patrol

Path To Plan

Ideas in Bloom

Quirky Ideas

Uncommon

Never Typical

Altered Strategies

Magnified

Revitalized

Innovation Station

The Thought Leaders

Totally Original

The Disruptors

Innovation Vanguard

The Idea Incubator

The Breakthrough Team

Innovation Nation
Innovation Team Name Generator
How to Create an Innovation Team Name
For an individualistic team name that perfectly suits your particular group, keep the following tips in mind, and create a cool name of your own:
If your team has a specific task or project name, use it in your team name. The names on our innovation team name list above are of the general variety, but if your team is tasked with a specific project, you can incorporate it into your team name. For example, if you're completing a data-based project, you could include the word "Data" in your team name.
Use terms that relate to your field. If your team is sticking together through several projects, you can use words related to your field rather than one particular project. Think of words and phrases that you use daily or that reflect the core values and purpose of your company. Single words can work as team names, or you may choose to create a short phrase with several words.
Keep it professional. Whenever you're creating a team name for the corporate environment, it's better to be too conservative than too casual. Make sure your name won't offend or insult anyone, and keep your language work-appropriate.