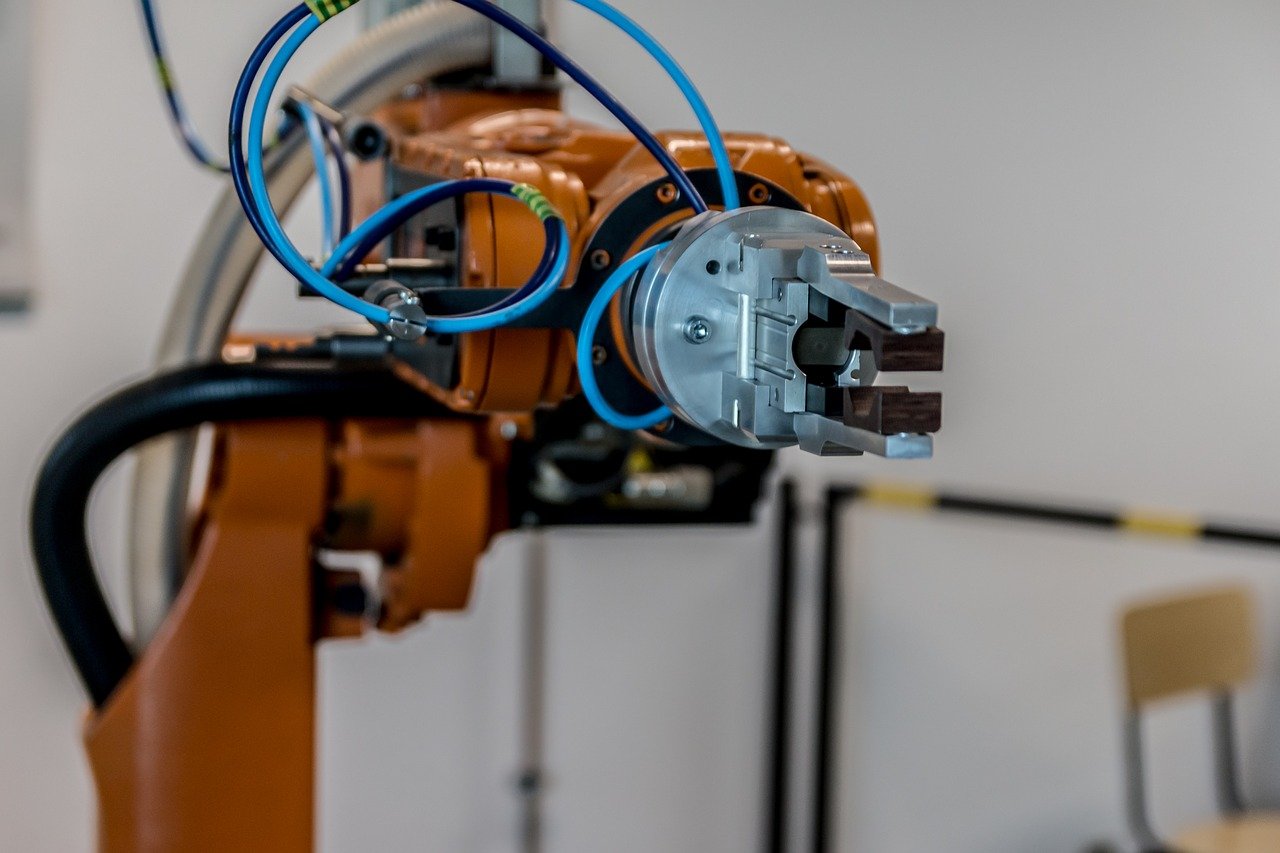 When many people think of robots, they think of a future where humanoid robots are living side-by-side with humans.
Or, they might think of some of their favorite fictional robots, like the "Star Wars" character R2-D2![1]
However, robotics are far more practical and varied than our science fiction-influenced imaginations would have us think.
Robotics has become an important field of engineering, allowing for the invention of things like hydraulic industrial equipment[2] and surgical technologies.[3]
Robotics team names can be inspired by the field of robotics and its terminology while also adding a bit of fun to the mix.
See our list of more than 50 name ideas, or you can create a robotics team name all your own with our tips below the list.
It's Uptime!

Pneumatic Movements

Operator Errors

The Hexapods

Mistaken For Human

Programmable Actions

Zero Aesthetics

Robotic Rebels

Biological Cyborgs

Laser-Focused

Humanoid Entities

On Autopilot

Built-In Autopilots

Automaton Interface

Capable of Locomotion

Actuator Alliance

Cybernetic Organisms

Drive Power Sources

Kinematics Designs

Mechanically Unconstrained

Force Controls

Mobile Manipulators

Atmospheric Auras

In Parallel

Hazardous Materials

Service Humans

Hazardous Motions

Missing Vital Elements

Mimicked Actions

Dynamic Reactions

With Total Inertia

Autopilot Systems

We're Bionic

Rogue Robots

Fast Acting Manipulators

Adapting Our Behavior

Translated To Movement

We're Set Apart

Replaced By Machines

Without Human Control

Central Processing Brains

Biological & Artificial

Not Functional

Primary Manipulators

Forces Under Pressure

Locomotion Legacy

Artificial Intelligence, Inc.

Algorithms Association

The Jacobian Matrix

With Exoskeleton Power

The Continuous Path

Axis Controls

Muscles of Steel
Robotics Team Name Generator
How to Create Your Own Robotics Team Name
Robotics team names can range from highly technical to pop culture-inspired. Finding the perfect name can be challenging, but you can create your own using the following tips:
Call upon your knowledge. Using terms and definitions that you're familiar with makes it easier to find the perfect team name. No matter which words you choose, you can be sure that they'll reflect your expertise and favorite elements of robotics. You can use terms related to design, engineering, programming — whatever suits your interests best.
Research unusual robotic terms. No matter how much experience you have with robotics, chances are, you don't yet know everything! Look into unusual or lesser-used robotic terms. You can choose from a single word or form a short phrase. The more obscure the terminology, the better — it'll guarantee that your name is unique and give you the opportunity to school others with your newfound facts!
Keep your audience in mind. If you're creating a team name for a workplace robotics team, you can still use humor or make reference to famous robots like those in Star Wars, but you'll probably want to keep things on the professional side — no dark or crude humor. Likewise, if you're a student of robotics, you'll want to choose a name that's age-appropriate. However, if robotics is a hobby and your group isn't bound by any competition rules, the sky is the limit for your team name options!