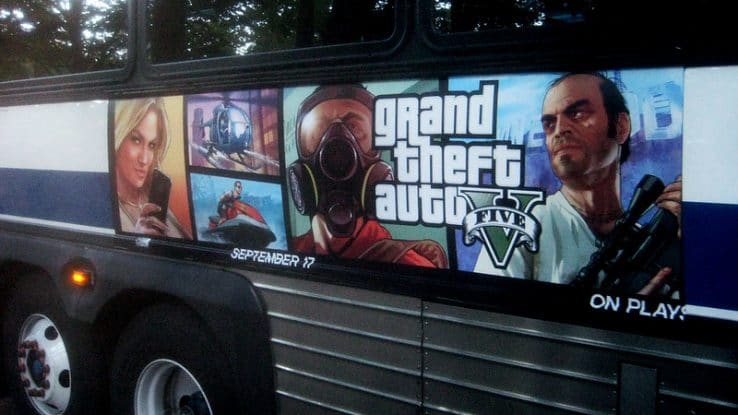 GTA crews work together within the game to form strategic partnerships, battle against other crews, and unlock bonuses.
To foster alliances and promote your team, it's important to find a cool name that reflects your players' personalities and styles.
Grand Theft Auto has been around for more than 20 years,[1] so you should have no trouble getting inspiration for your team name!
GTA V in particular is full of easter eggs and pop culture references you can use to create a team name — UFOs, bigfoot, a hatch like the one from the TV show "Lost," and more.[2]
You can also choose a name inspired by the game's more general themes and mood, or something entirely unrelated to the game itself.
Below, we have more than 60 ready-to-use GTA crew name options, plus tips to help you create your own unique names.
The Degraders[3]
Shadow[3]
Nuestra Familia[3]
Mad Men[3]
Iron Fists[3]
Gentle Dons[3]
The Fallen Angels[4]
The Roadskills[3]
PowerHouse[3]
Kings of Nowhere[4]
Local Celebrities[3]
The Bosses[3]
The Day Walkers[3]
Sweet Sours[4]
Younguns
Guardians of the Graveyard[3]
Bleeding Streets[5]
Demolition Crew[3]
Riot Starters[5]
Silver Bullets[4]
The Insomniacs[3]
Montana Cartel[5]
Bad Yard Boys[4]
The Black Panthers[3]
Money Comes First[5]
Skull Crushers[3]
Illegal Animals[4]
The Destroyers[3]
Born Thrillers
The Street Brawlers[5]
The Bad Kids[4]
The Uncontrolled[3]
3rd Street Saints[6]
Hammerheads[3]
Kings Only[4]
Vice Kings[5]
Blood Thicker Water[5]
Money Over Everything[5]
The Dancing Demons[4]
The Untouchables[3]
The Cool Story Brothers[7]
Empty Heads[4]
The Manhandlers[4]
Nacho Mafia[6]
The Rebels[4]
Voodoo Dolls[3]
Tech Phantoms[3]
Tragic Magic[4]
The Wheelers[4]
Prison Graduates[5]
Warmongers[3]
The Kool Cats[4]
The Punishers[5]
Masters of Graffiti[4]
Red Devils[3]
2crew4u[4]
The Blast Squad[4]
Ravage Savages[8]
Caged Wisdom[6]
Raging Bulls[3]
Disciples of Funk[4]
The Destiny Kings[4]
Look Out Crew[4]
Chemical Warlocks[3]
The Loco Partners[4]
Crewzincrew[4]
Last Picks[3]
The Longbottoms[4]
Pink Lemonade[3]
How to Create a Good GTA Crew Name
If you'd prefer to create your own personalized GTA crew name, keep the following tips in mind:
Choose a tone early. Do you want a name that's funny or intimidating? Decide on a tone before narrowing down your list of options. You might want to take input from your crew to find out whether a serious or humorous name would work best — though you may know the answer already if you're close friends!
Get historical. GTA is all about an action-packed world of fast cars, and flying fists. There's plenty of inspiration within the game itself, but if you're struggling to find the perfect name, look into historical "tough guys," criminals, or gangs and mobs. A real-life biker gang or syndicate might provide the ideal name for your crew or help you generate ideas for similar names.

Match your name to your crew. Are you a racing crew, or do you enjoy a particular game mode or in-game mission? Choose a name that reflects your group's interests and the nature of your gameplay.