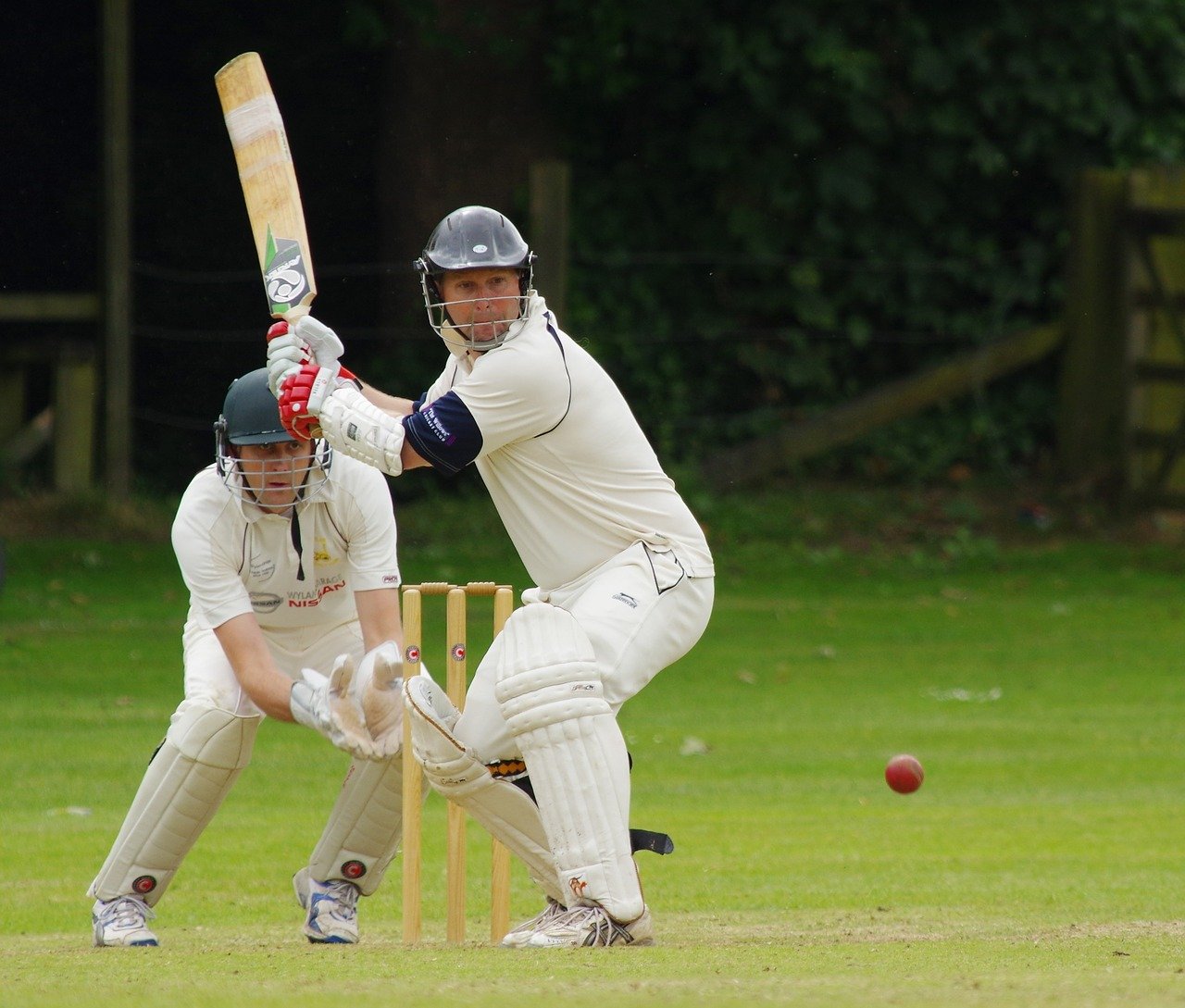 Adults have been playing cricket since at least the early 1600s, and experts believe the game has been around even longer, since Saxon or Norman times.[1]
The sport began to gain popularity and hold more formal matches with standardized rules in the 1700s.
In 1745, the first Women's Cricket match was held, proving the sport's popularity with both men and women across England.[1]
When it's your cricket team's turn to bat, a great team name can help motivate and inspire you. Your name can include a bit of humor or talk up the team's skills.
Our cricket team names include plays on many of the common terms used in cricket. Use our generator for more options.
If you want to create your own cricket team name, we also have some tips below the list to help you get ideas.
The Supernovas[2]

Wicket Warriors

The Swingers[3]

Royal Strikers[2]

Considered Risky

Footwork Force

In Cow Corner

Pitch Damagers

Eagle Eye Trackers

The Nightwatchmen

Hurdles of Nurdles

On Picket Fences

Satirical Ashes

The Cridators[2]

Amateur Gentlemen

Lateral Bats

Fence Finders

Line Crossers

Mistiming Magic

The Spin Bowlers

Batsman Deceivers

Mix of Amateurs

Backward Spinners

The Epic Blasters[2]

Bounce & Skid

Lights Dimmed

Particularly Enthusiastic

The Baggy Greens

Badger Battalion

Hit Machines[3]

A Bowling Buffet

Boom Boom Bashers[3]

Quick Cameos

Substantial Abilities

Imparting Spins

The Daisy Cutters

Myrtle Green Pride

On Boot Hill

No Boundaries

Bunsen Burners

In the Pavilion

Broken Wickets

No Chuckers Here

On the Fritz

Bowling Fruit Salad

The Risks

Delivering Grubbers

Unrefined Hoicks

Inside Out Dancers

Lolly Catchers

Manhattan Skyscrapers

Skyline Graphs

Mid-Wicket Mirrors

Tail Swishers

Slingy & Skiddy

The Sticky Dogs

Toe Crusher Crew
Cricket Team Name Generator
How to Create Your Own Cricket Team Name
If none of the name ideas on our list above is the perfect fit for your team, keep the following tips in mind to create a cricket team name that's all your own:
Use general sports descriptions or cricket-specific terms. Even if you're a beginner in cricket, it's easy to find lists of the sport's terminology online; if you're a long-time fan or player, use your existing knowledge. Make a list of terms that stand out to you as unique, interesting, or funny. Add a descriptive word or two if you'd like to round out your team name.
Add a personal touch to your team name. Decide on a specific word or number to add to your team name to make it individualized and unique. For example, if your team members come from the same city or neighborhood, consider using that place's nickname as an element of your name. If you were all born in the same year or decade, you could include that number in your name. Think of the things you share in common and use them to create a name that reflects the group.
Find wide-ranging sources of inspiration. Inspiration for your team name can come from anywhere — songs, films, books, history, nature, and more. If you don't want a name that directly references the sport of cricket, think of other things that you enjoy or are interested in, such as your favorite animal.