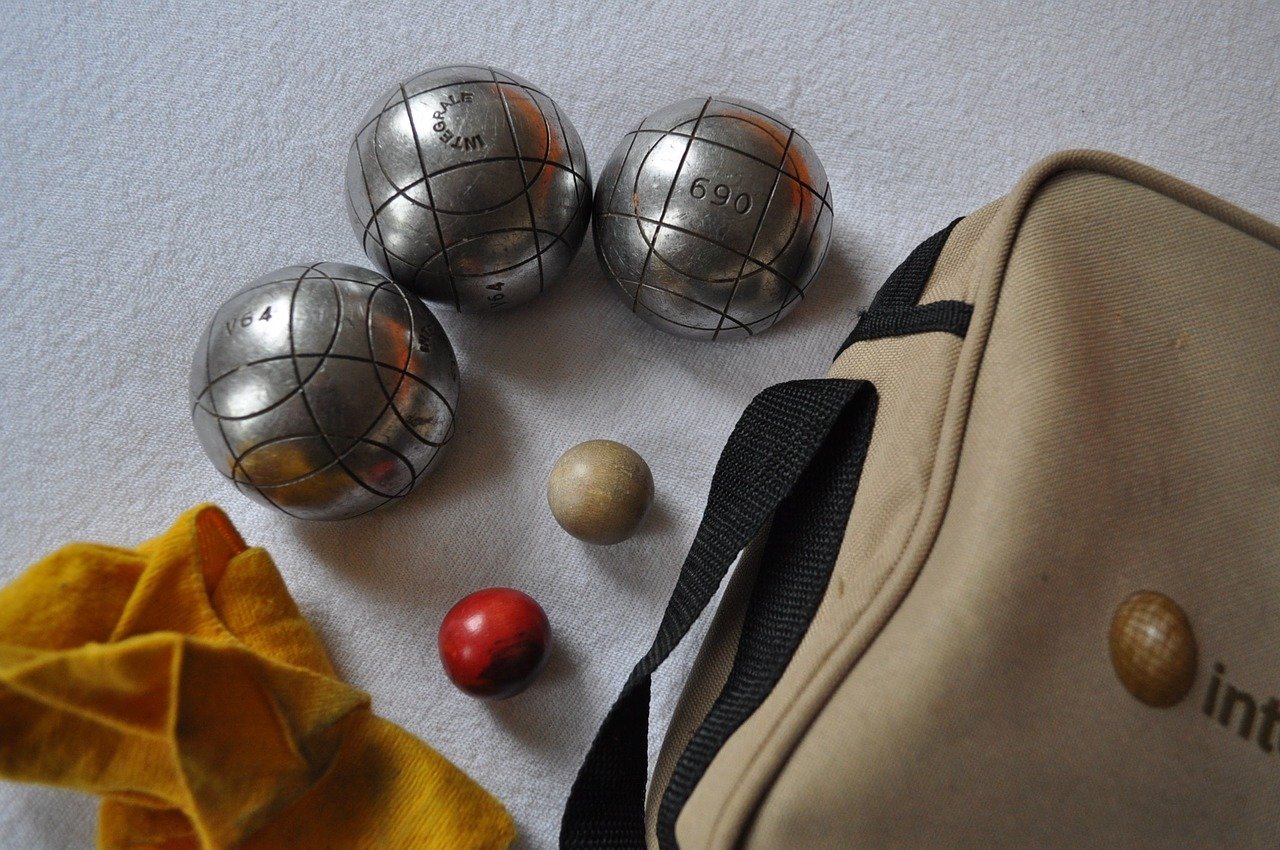 Bocce dates back to the Roman Empire or earlier; it was first documented in an Egyptian tomb painting dating all the way back to 5200 BCE.[1]
Today, some sources estimate that bocce is the third most popular sport in the world, falling behind only soccer and golf. It has over 20 million players in the U.S. alone.[1][2]
Bocce team names can be fun and light-hearted to reflect the spirit of the game.
Below, we have the list of bocce ball team name ideas — or you can use our name generator and our tips below the list to create your own unique name.
The Rollin' Stones

On a Roll

Bocce Balboa[3]

a play on Rocky Balboa

Heads Are Rolling

High Rollers[3]

Always Underhanded

The Ball Knockers

Spocking Intentions

La Bocce Vita[4]

a play on "la dolce vita," Italian for "the sweet life"

Veni, Vidi, Bocce[5]

a play on "veni, vidi, vici" (I came, I saw, I conquered)

No Fouls Allowed

Coin Toss Winners

Let Us Roll It

Rogue Distractions

The Merrymakers

Bocce Happiness

The Bocce Brigade

Dirt Court Derelicts

The Rolling Balls

Pallina Posse

Ready to Rock & Roll

Invasion of the Bocce Snatchers[3]

a play on "Invasion of the Body Snatchers"

Rolling With It

On the Edge

Chewbocce[3]

a play on Chewbacca

Rogue Rollers

Pallina Tossers

Boccesaurus Rex[3]

a play on Tyrannosaurus rex

Out of Bounds

Shotput Wannabes[3]

Roll Us Away

The Lawn Rangers[3]

Bouncing Battalion

Belles of the Ball[4]

Down the Court

Lawn Bowlers, Inc.

Living It Up

Got Bocce?

Rollin' In It

Relish the Rolls

Bocce Joy

Frames of Merriment

Maximizing Chances

Ten-Foot Fun

Power & Control

The Wrist Flickers

Perfect Aim

Forward Flickers

Hitting Line Legends

Buoyant Bocce

At an Angle

Four Foot Festivity

Joyfully We Bocce

Aiming For the Best

12 Points United

Center Line Cheer

The Pallino Kissers

Jack Marks the Spot

Bounce, Toss, Roll

Defensive Magic

Strategic Bankers

Bumpers & Blockers

The Bocce Ringers

Bocce Brigade

Rolling Rivals

Victory Rollers

Spin Kings

Curve Masters

Tossing Titans

Roll Revolutionaries

Perfect Tossers

Sphere Strikers

Backyard Bandits

Lucky Lobbers

Roll 'n' Bowl

Bocce Blazers

Ballistic Rollers
Bocce Ball Team Name Generator
How to Create a Bocce Ball Team Name
If you haven't found a team name you love using our list and generator or just want to flex your creative muscles, the following tips will help you create a great bocce team name:
Get creative and use humor. Bocce is meant for fun and recreation, so you can really go all out when creating an entertaining and humorous team name. Start with a list of the funniest words you know that may apply to your team, then take ideas from the team to incorporate them into team name options.
Check out the rules and terms. Although it is recreational, there are still rules and terms for bocce. You may be familiar with them; if not, a quick internet search can help you become a self-taught bocce expert in no time. Look over the rules and terms and try words or phrases out as names for your team. It may help to add a word or two or even change the actual term slightly (by changing the spelling, combining words, or making a pun with a similar word) to make it fit.
Let the team decide. Have a bocce team naming session where everyone puts suggestions on the table. Choose the team favorite or combine several choices to create unique and unusual monikers.