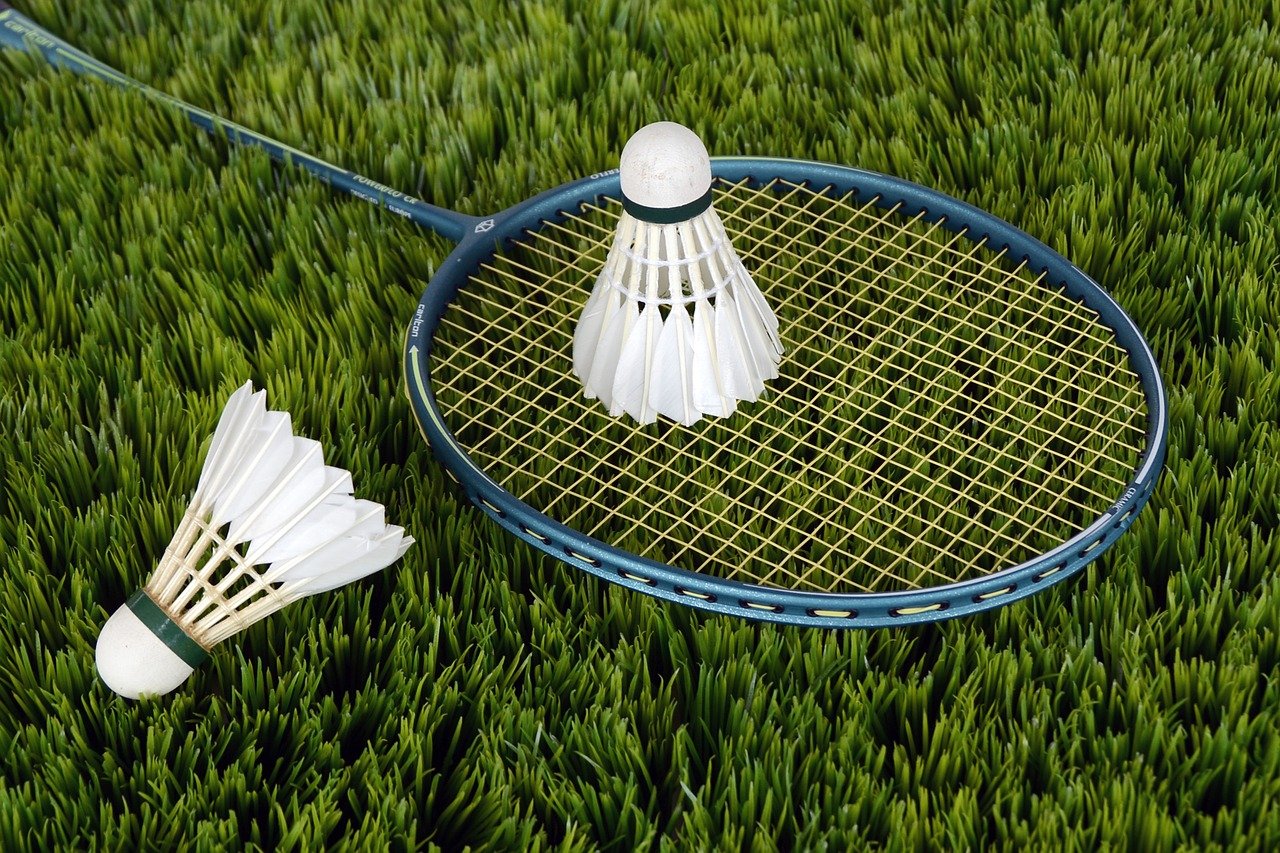 Did you know that out of all of the racquet-based sports, badminton is the fastest? Shuttles can hit speeds of 200 miles per hour or more,[1] lending the game a fast and energetic pace.
It's also a very popular sport worldwide — the International Badminton Federation counts over 150 countries among its membership![1]
Badminton is actually among the most-played sports globally, with more regular players than basketball, volleyball, tennis, baseball, or golf.[2]
Whether you play badminton recreationally or professionally, finding the perfect team name can motivate you and strengthen your teamwork.
Our list features name ideas appropriate for singles, doubles, and groups.
If you'd prefer a completely original name, we also offer some tips below the list to help you create your own.
Shuttle Whackers[3]

Net Nation

Wrists of Power

Bird Is the Word[3]

Racquet Busters

Golden Racquets[4]

Shuttlecocks, Inc.

Full Metal Racquets[3]

Net Heroes

Order on the Court[5]

Bye Bye Birdies

Net Ninjas

Racquet Rebels

Racquettes[3]

Called to Serve[6]

Ace Bandages[5]

The Birdie Buddies[3]

Birdie Bashers[6]

Lord of the Strings[5]

Intended Strokes

The Spinners

Fine Feathered Friends

Just Hit It[5]

Ready to Rally

Birdie Brigade

Birdies in Flight

Fastest Bird[3]

The Fly Swatters[5]

Forehand Force

Match Points[3]

Backhand Battalion

Net Setters[3]

Birdies Overhead

Rally Winners

BADminton Attitude[5]

The Block Bunch

Deceptive

Shuttlemasters[3]

Side Slicers

Tumble Troop

Net Blasters

Defenders

High Serve Society

Refuse to Lose[5]

Advantage

The Bad Mittons[5]

Court Warriors

Racqueteers

Power Struggle

Slicing It

The Grip Gurus

Chaos Launchers

The Terminetters[5]

Fast and Furious

Net Income

Court Aces

Racquet Ruckus

String Courtets[5]

Net Assassins

Super Smashers

The Tweety Birds

Back Alley Brigade

First in Flight

Unleashed

Serve Line Legends

No Boundaries

Shuttle Squad

The Rally Patrol

Battle Birds

Finesse Force

Hitless Wonders
How to Create Good Badminton Team Names
Creating your own badminton team name can allow you to find a personal and unique option that genuinely reflects your team.
Keep the following tips in mind while brainstorming:
Consider team names unrelated to the sport. Words and phrases commonly used to describe badminton are always popular, but keep in mind that you can also create a name from a favorite word or phrase that has nothing to do with the game. Choose an animal mascot, your favorite motivational mantra, or a pop culture reference for inspiration.
Use a word that brings winning to mind. Competitive sports are played to win, even if you're only playing casually against friends. Show the competition that you're serious about winning by using victorious vocabulary. Words like "conquerors," "champions," and "vanquishers" always make great team names.
Think about your favorite aspects of the game. Is there a particular technique or skill where you excel? Use it to inspire your team name. For example, if smashing the birdie is your specialty, you could name your team Smash Society.