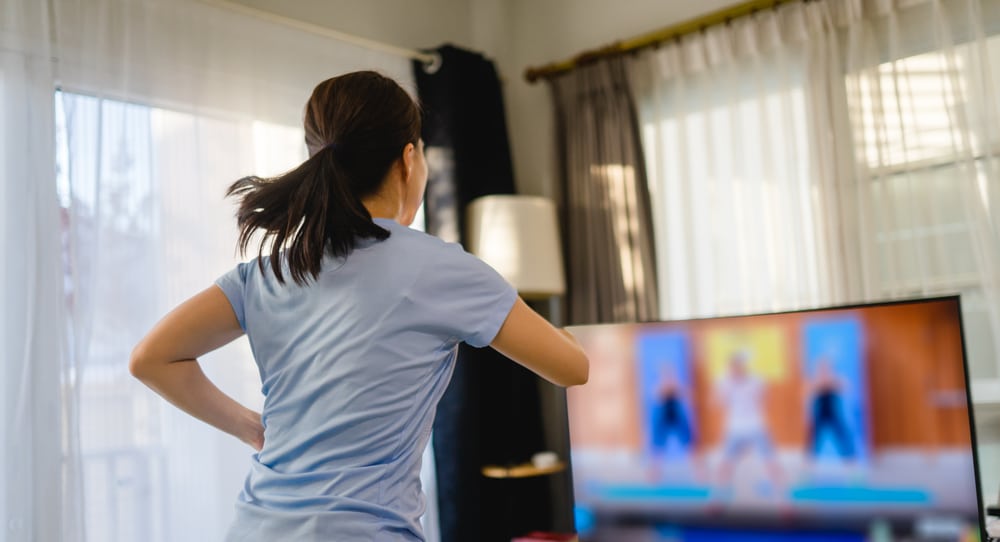 Beachbody is a fast-growing home fitness community. Founded in 1998, it's now grown to serve more than two million users!
Its coaches help customers meet their nutrition and fitness goals through activities like workout challenges and products like nutrition shakes.[1]
With over 1,500 workouts available through Beachbody,[1] coaches can customize programs to fit the team's fitness level and goals, encouraging and advising team members throughout their wellness journeys.
Beachbody teams are more than just workout buddies — they're accountability groups, workout programs, and nutrition programs rolled into one.
Your team name should be energetic and motivating since your purpose is to help people achieve their fitness goals. A great team name can set the mood for every workout session and inspire team members to work hard and support each other.
Below, we have nearly 50 ready-to-use Beachbody team names to choose from. Below the list, you'll find our tips to help you brainstorm your own unique names!
Revolution Wellness[2]

Inspire the Fire![3]

Tough Beaches[3]

Team Triumph[3]

Goal Crushers[3]

Team Bod Squad[3]

Fit Fam

Sky's the Limit![3]

Sculpted[4]

Team No Excuses[3]

Let It Melt[3]

The Challenge Pack

The Fittest[4]

Hustle Hut[2]

Strength Squad[5]

Fit Force

Mission Slimpossible[3]

The Shedding Machines[6]

Team Evolution[3]

Bad Beach Body Boys[6]

Knockout Brigade[7]

The Slim Fits[6]

Team Trim

Team Perseverance[3]

Mighty Life

Sand Slingers[3]

Live Love Health

Team Lean[3]

Activate

FLASH[3]

short for "Fit Ladies Always Stay Healthy"

Team Carpe Diem[3]

Endurance

The Power House[7]

Team Turbocharge

The Nudge[4]

Team Vibrant

Beach Bums[3]

Less is More

Go Figure[3]

HealthMatters

Girl Boss Dynasty[7]

Fit & Fab

The Shredders[3]

Live Healthy

Team Royal Dream[7]

Fit Fanatics

Diamonds in the Rough[3]

Shred & Shed

Lean Queens[3]

Gut Busters[3]

Team Charged Up[4]

Sand Storm[3]

Iron Maidens[3]
Beachbody Team Name Generator
How to Create Good Beachbody Team Names
Keep the following tips in mind to brainstorm and create your own Beachbody team names:
Make your name easy to remember by using alliteration or rhymes. People will remember your name by how it sounds. You could create an incredibly stylish logo and have a great team behind it, but without a catchy name, your team might still have difficulty growing. Names like "Lean Queens" (which rhymes) or "Team Triumph" (in which both words start with the same letter) are easy for people to remember and will stick in their minds long after their first encounter with your team.
Choose a positive name. Beachbody is all about getting fit and gaining confidence, and weight loss can be a sensitive topic for people. A team name that's too jokey or pokes fun might seem great to you but might not go over well with everyone. Stick with positive, motivational names, including words like "Power," "Fire," or "Strength."

Use the team leader's name for inspiration. If you're stuck for ideas, take the team leader's name and try forming a team name around it. This can be an easy way to generate ideas that are personalized but still catchy. For example, a team led by a woman named Kimberly might choose "Team Kimpossible," or one led by Morris might choose something like "MOtivate."