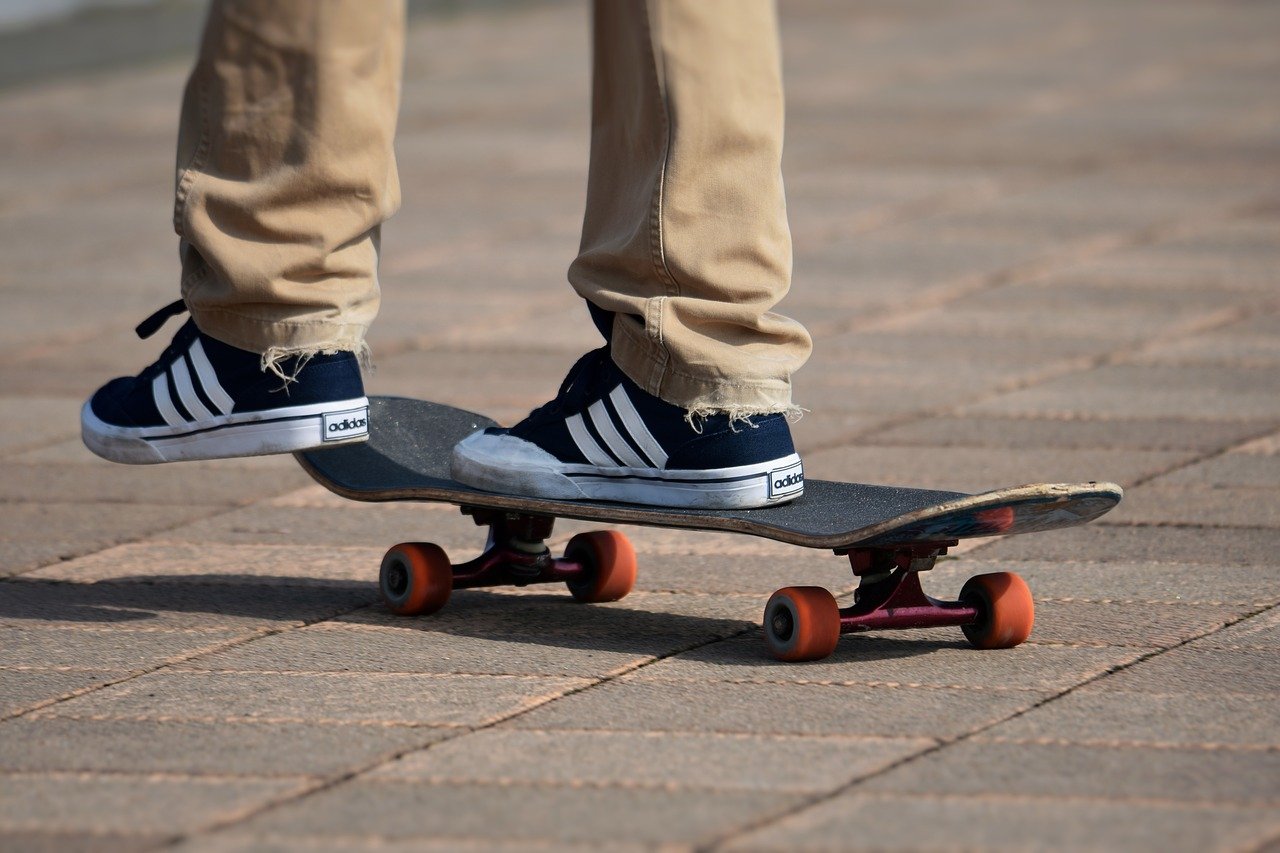 The popularity of skateboarding began to grow in California in the mid-20th century. Surfers took to "sidewalk surfing" when the waves weren't great or they wanted to practice their skills on land.[1]
Though the first commercial skateboards didn't appear until the late 1950s, homemade boards were around much earlier.[2]
Today, there are numerous skate parks and professional competitions worldwide.[2] There are over 80 million skateboarders across the globe![3]
Not all skate crews have names, but if you're constantly skating and filming with the same group of friends, choosing an official name can help you brand yourselves, market your videos, and build a sense of camaraderie.
Below, we have more than 60 ideas to choose from, plus tips to help you brainstorm unique names with your crew.
Shred Aces[4]

Mindless Skaters[5]

Lost In Space[6]

Antihero[6]

Trick Syndicate[5]

Cement Freaks[6]

Far From Famous[6]

Black Sheep[7]

Velocity[6]

Shred Heads[4]

Black Flower Skateboards[6]

Concrete Discipline[4]

Skate Crashers[6]

Skyliners[5]

Dark Side Skaters[7]

Biohazard[6]

Impact Skate Team[6]

Backflip Bandits[7]

Thrash This[8]

Bronze 56K[6]

The Street Saints[9]

SU8

short for "fall down seven times, stand up eight"

Outlaw Skateboards[5]

Good Try[7]

Silver Jets[8]

Hide Out Skate[7]

Team Boomerang[5]

Rumble Skateboards[6]

Shredders[6]

Brain Bucket Crew

Skate Hard or Go Home[10]

Genesis[7]

L.S.R.L.

short for "Life's short, ride long"

Street Pirates[9]

Reflex[7]

Double Decks

Dagger Skateboards[6]

The Caspers

Grip It and Rip It[10]

Skate Rats[7]

Airwalkers

Kick Flippers[5]

Lost In the Clouds[6]

The Hill Bombers

Fast Forward[7]

Quick Wheels[11]

NBD

short for "never been done"

Creature Skateboarding[11]

Blood Skateboarding[7]

Team Revert

Get Tricks or Die Trying[10]

Chiefs of Skate[6]

Venom

Alltimers[6]

Synergy[6]

Double Speed[11]

Ride With Pride[10]

Team Shifty

Contagious[6]

sk8mafia[11]

Fusion[6]

Black Hole Skateboards[6]

180 Bonefull[6]
Skateboard Team Name Generator
How to Create Your Own Skateboard Team Names
Keep the following tips in mind to help you create your own personalized name options:
Get input from your team. Every person has a different definition of what's cool. To find a name that everyone loves, take input from the crew. Decide how you want the name to sound, then ask each person to submit a word or phrase that they find (for example) empowering, intimidating, or fun. Working together to create a name will give you more options than you'd have otherwise, and every member deserves a say in the final choice.
Choose a name based on your location. Show your hometown pride by using the name of your street, neighborhood, city, or state as part of your team name. For example, a crew in a town called White Lake could be White Lake Wheels, or one from California could be Golden State Skate.
Use initials or acronyms. If you want a team name that's a bit less obvious, you can create one using the initials of your team leader or team members. You don't necessarily need to define the name or create an acronym out of it — you can just be the JRC Crew (for example, if your names are Josh, Rob, and Cameron). You can also use an acronym for a skate-related word or phrase. Shortening a name like "Chiefs of Skate" to "C.O.S." might make it better suited to your team.