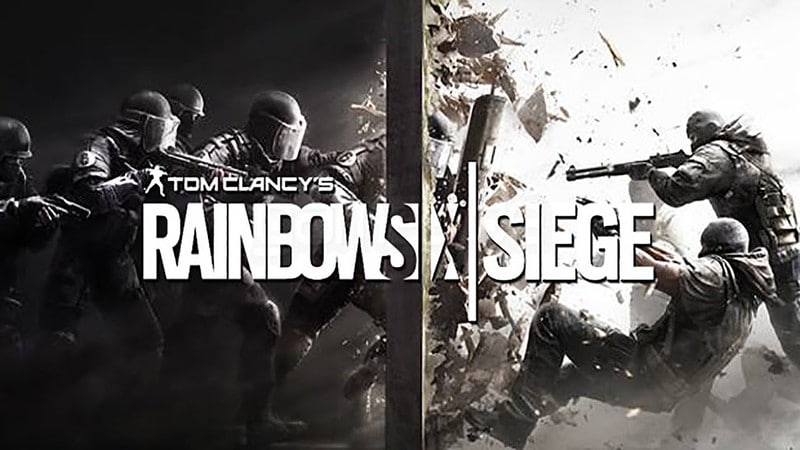 Rainbow Six Siege is a well-established game, continuing to steadily grow in popularity.
It averages about 85,000 players, with a peak of around 200,000 — more than ten times greater than its early figures![1]
Players around the world strive to qualify for the Six Invitational — Rainbow Six Siege's biggest team esports competition.[2]
It's also one of the top 20 most-watched games on Twitch.[1]
Rainbow Six Siege is a game full of gadgets, destruction, and combat — but your R6 clan name doesn't have to sound tough. Depending on your group, you might want something funny or mythical instead.
Below, we have more than 60 Rainbow Six Siege clan name ideas, plus tips to help you create your own unique options.
ToG

Tyranny of Ghosts

Seismic Defense

EaT[3]

Every Available Tactic

Rogue Vipers

HoW

Heirs of War

No Blanks

No Regrets

Nameless[4]

Alpha

DtB

Dodge the Bullets

Implied Malice

Fugitives

Spite

Demolition Derelicts

Vindictive

Distant Targets

Silencers

The Parasites

Skeleton Crew

Death Angels

AcR

At Close Range

Recoil

Tragic

Extermination Squad[4]

Bad Blood

DoE

Decades of Enmity

Runaways

BoF

Burst of Fire

Point Blank

Vital Chaos

Devil's Outcasts[5]

Delinquents

Organized Evil

Poison

Hostile

Aversion

Severed

Vengeful

Evil Intent

Nefarious

Attack Mode

Battle Rage

Grudge

Vendetta

Friction

Survival Squad

Sight Line

Bolt Action

Fiendish

Twilight Siege

Maximum Range

Triggered

Altered Sequence

Skyrocket

Propelled

Mutation

The Bloodletters

Zombie Harvest

Final Fate

Countdown

Unlawful Intent

Ignited

Restricted
Rainbow Six Siege Clan Name Generator
How to Create a Good Rainbow Six Siege Clan Name
You can create the perfect Rainbow Six Siege clan name to reflect your team's personality and interests.
When brainstorming with your clan, keep the following tips in mind:
Decide how serious you are. Do you want a name that will show other players that your clan is a worthy competitor, or do you just want to have fun playing a game you like with your friends? Choose a name that reflects the spirit of your team, whether serious or funny.
Use your name or your friends' names for inspiration. There are several creative ways to incorporate your name or your clanmates' names into the group's identifier. Try adding a word to your name (Alex's Animals), using your initials (for, example "BR" could become "Battle Rage"), or combine several names to create a word (Josaam for a team that includes John, Sam, and Adam).
Consider the world of the game. You can play many games as a clan, so clan name options are abundant — but you might want to choose something that reflects the exact game you're playing. Since Rainbow Six Siege is a combat-based game with a counter-terrorist story, look into terminology from the special forces or examples of sieges from history to find an interesting name.