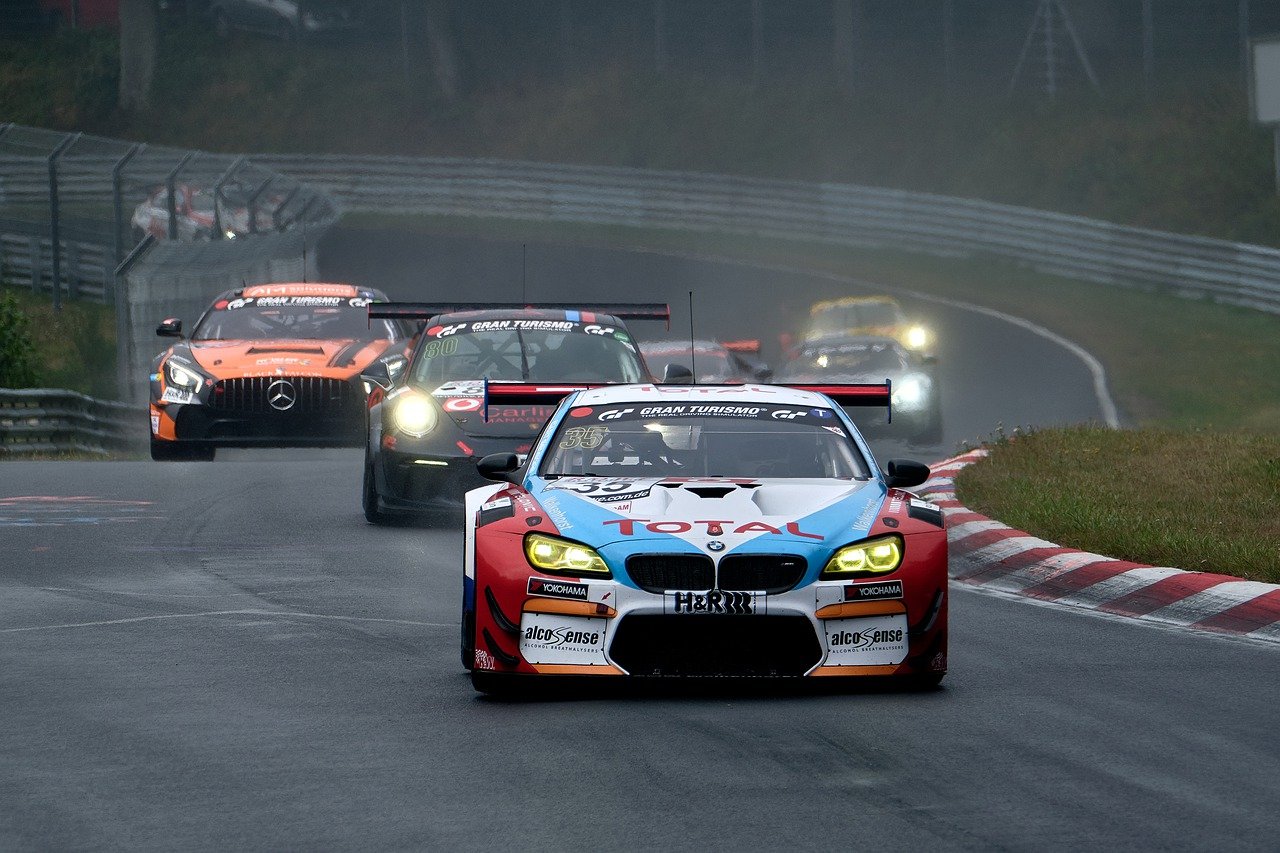 Racing is a varied and exciting sport with events ranging from speedway to stock-car to drag racing, plus karting and other vehicles.[1]
In the U.S., racing is known as a "grass-roots" sport. While many of today's races have big-money sponsorships and star drivers, the earliest races were simply meetings of auto enthusiasts who wanted to see their vehicles' capabilities.[2]
Even NASCAR has less-than-fancy roots. One of the first star drivers, Junior Johnson, discovered his love of fast cars while running moonshine on country roads during the prohibition era![3]
Whether you're into NASCAR, go-karts, or another type of racing, your team name should convey your team's skill and speed.
Choose one of the 60+ ideas on our list below, or scroll past the list for tips to help you create your own team names!
Note: If you're on a running team and want a name for that type of race, see our dedicated list of running team names.
Blitz[4]

Full Throttle[4]

Fire Strides[5]

Fueled Up[5]

Formula None[4]

Supersonic

Make Haste[4]

Need for Speed[4]

Blue Streak

Adrenaline[4]

The Wind[4]

Victory Lap[6]

Accelerators[4]

Are We There Yet?[4]

Captain Amerikart[4]

for go-karts

Baby Formula 1[4]

2 Fast 2 Furious[4]

Light Speed[4]

Blazin' Wheels[4]

Furiosa[4]

Nitro[4]

Ghost Riders[4]

High Voltage[4]

Octane[4]

Adrenaline Rush[7]

Aflame[5]

Carnage[4]

Fast Times[6]

A la Kart[4]

Excel-Erators[8]

Fast and Furious[4]

[Leader's Last Name] Racing

Brake Dancers[9]

Screechers[4]

Lucky Runners[8]

Track Lords[9]

Training Wheels[8]

Racing the Sun[9]

Turbo[4]

[State Symbol] Racing

can include the state bird, nickname, or landmark, like "Lone Star Racing" for Texas

Road Blocks[6]

Speedballs

Tired Tires

The Go Gos[5]

The Flying Fleet

Horse Power[4]

Ace of Race[4]

On the Double

Britney Steers[4]

driving pun on Britney Spears

[Street Name] Racing

The Checkered Flags[4]

Rascally Ramblers[5]

Rapiditos[10]

Max Power[4]

Gone With the Wind[4]

[City Name] Racing

Gone in Sixty Seconds[4]

Speed Demons[6]

Fast, Faster, Me![4]

Alpha[4]

Knight Drivers[5]

Fast Creepers[11]

The Flash Mob[5]

License to Thrill[4]

Fast Five[4]

for a five-person team

Speedies[5]

From Last to First[4]

Hot Rods[6]

Aces Wild[5]
How to Create Cool Racing Team Names
Use the following tips to create your own racing team name ideas:
Play a game of word association. What other words do you think of when you hear the word "fast?" What do you think of when you hear "racing?" Creating lists of associated words can help you find a cool, short team name — or you can build a team name around one of the words on your list.
Form a team name around your team leader's name. If your team has a head driver or someone else who takes on a leadership role, use their first or last name to create a name for your team. For example, if your head driver is named Ben, your team could be The BENgal Tigers or Team Benny.
Use a joke or pun. Choosing a lighthearted team name can be fun and motivating, even if your team is a serious competitor. Using a racing-related joke or pun can create a catchy, clever, and easy-to-remember team name. Take input from your team members to find the funniest option.