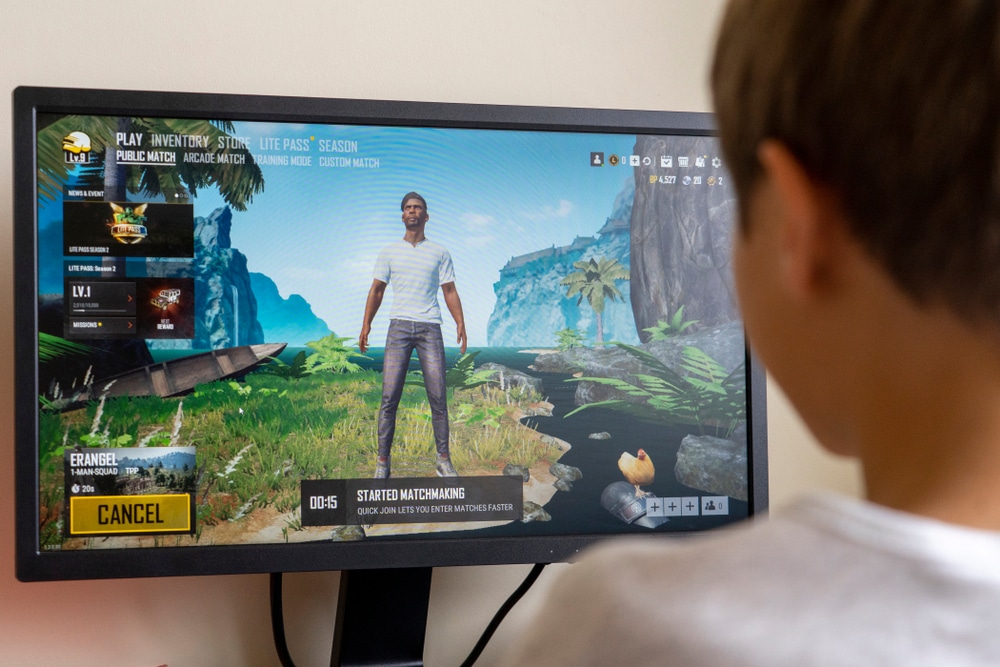 PlayerUnknown's Battlegrounds (PUBG) was popular even before it officially launched, having spent a year in Steam's Early Access before release.
To date, the game has been added by over 700 million devices[1] and consistently ranks in Steam's top games (measured by current players).[2]
All of PUBG's achievements are pretty impressive, especially for a game that an established designer didn't develop!
Brendan Greene — the "PlayerUnknown" of the game's name — taught himself coding as a hobby before teaming up with a South Korean company to launch the game.[3]
PUBG clan names can incorporate a wide range of words, from humorous to battle-related. PUBG naming rules state that names may not be offensive or inappropriate; otherwise, the sky is the limit!
Use one of the 61 options from our list below or, if you want to create your own PUBG clan name, we have some tips beneath the list.
Foragers

Reapers

Unresolved

Hidden

Evasive

PyroTechs

Blaze

Driven

Superior

Vital

Royale

Incognito

Forgotten

Initiative

Ozone

Glare

Pending

Obscure

Undefined

Nameless

Anonymous

Jinx

Amplified

Unified

Exhilaration

Disguised

Chameleons

Critical

MaxForce

Airborne

Controversial

Descending

Deathmatch

Ground Zero

In Armor

Flares

All Access

Secrets

Daggers

Unreal

Affiliates

The Gamblers

Blitz

Zombie Watch

Onslaught

Swoop

The Ultimates

Misaligned

Exclusive

Final Exit

X-tra Elite

X-tremes

Advocates

Exposure

Midnight

Flagship

Leverage

Progress

Recovery

Volatile

Terminal
PUBG Clan Name Generator
How to Create a Great PUBG Clan Name
The best PUBG clan name for you will depend on the message you want your clan to send and the words or phrases that you like best.
Create a great PUBG clan name using the following tips:
Keep the PUBG naming rules in mind. First and foremost, you want to create a clan name that is not explicit, obscene, discriminatory, or trademarked. Don't start with an inappropriate word and try to change or disguise it somehow; this is against the rules. Use only non-offensive words and phrases. If you question whether a name you like is offensive or not, err on the side of caution and create a different clan name.
Use the dictionary! Dictionaries are readily available online and can help you quickly find the perfect name. (You can use the book form, too, if you have one on hand.) Choose a random letter or page to browse through, noting any words that stand out to you as interesting or meaningful. You can use one of those words directly as your clan name or alter it in some way to make it more personalized.
Choose a name based on a favorite location or weapon in the game. Think of different parts of the game that might lend themselves to becoming unique or creative clan names. It may be a particular location in the game, a weapon, a vehicle, or you may even use an existing clan name and change it up to make it new.