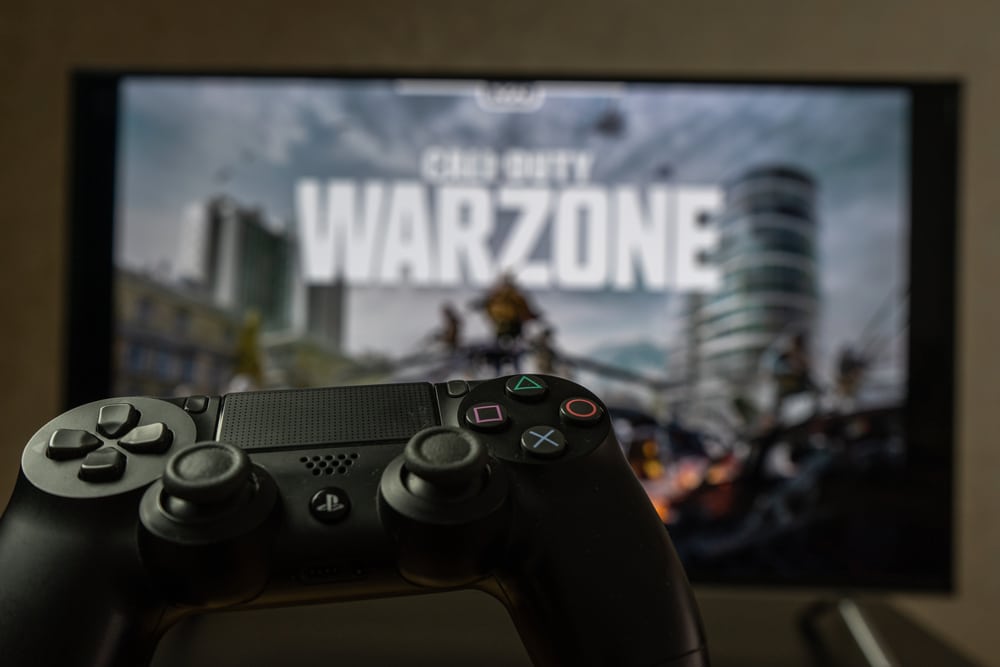 Call of Duty (CoD) Warzone is a game full of Easter eggs and secrets.
Keep an eye out for unique items to interact with, such as hidden laptops and beeping telephones.[1]
Sometimes, as in the case of the beeping telephones, the secret items are pure fun rather than functional![1]
However, other lesser-known secrets include the ability to throw rocks at opponents and share supplies within your regiment.[1]
On our list below, find more than 60 CoD Warzone regiment name options, from funny names to general options that are appropriate for any CoD Warzone regiment.
If you'd like to create your own CoD Warzone regiment name, we also offer some tips below the list.
Bounty Hunters[2]

Disagreeable Liquidators[3]

DramaPlace[3]

Powder Keg[2]

Innocent Dolls[3]

RebelBabes[3]

Rogue Royals

Purring Coercion[3]

Unlimited Chatters[3]

Laughter BOT[3]

Odd Hooligans[3]

King Bling[3]

First Reign[3]

Mortal Llamas[3]

Homely Marksmen

Dangerous Damsels[3]

Dizzy Irresistible[3]

Abnormal Vigor[3]

Fanatical Tyranny[3]

Hungry Admirals[3]

Trollers[3]

Nutty Domination[3]

Accurate Arrows[3]

FriedBees[3]

Fifi[3]

Pooh[3]

The Angle-Irons[2]

The Mob[2]

The Reserve Regiment[2]

The Saints[2]

The Great Guard[2]

The Blood Battalion[2]

8 Gates[2]

Lone Stars[2]

Golden Arrow[2]

Empire[2]

Demon Cats

The Armoured Farmers[2]

The Biscuit Boys[2]

Yellowstone[2]

Manticore[4]

Satyr[4]

Manic[4]

Soleus[4]

Zero[4]

Steel[4]

Menace[4]

Eliminator[4]

Dementor[4]

Anubis[4]

Loner[4]

Mutant[4]

Deathstalker[4]

Venom[4]

Madness[4]

Wardens

Diablo[4]

Razor[4]

Vapor[4]

Nightmare[4]

Savage[4]

Mirth[4]

Blaze[4]
How to Create Your Own CoD Warzone Names
Create your own CoD Warzone names using the following tips:
Combine two words to create a unique CoD Warzone name. For example, you could combine "savage" and "nightmare" into "Savage Nightmare." There's an endless combination of options. Your name can be humorous, witty, or intimidating. Get creative!
Add a bit of humor to a common word. You can take a simple word like "savage" and create an absurd-but-funny name by adding a word like "itchy" to it. The potential to create funny names is endless! Have fun with it and tailor your name to your regiment's sense of humor.
Name your regiment after your favorite comedy. You don't have to use the original name verbatim, but you can get inspiration from your favorite comedy movies and TV shows. Ideas can come from many sources, such as character names, places, and quotes. For example, if one of your favorite comedies is Pitch Perfect, you might call your regiment Treblemakers.