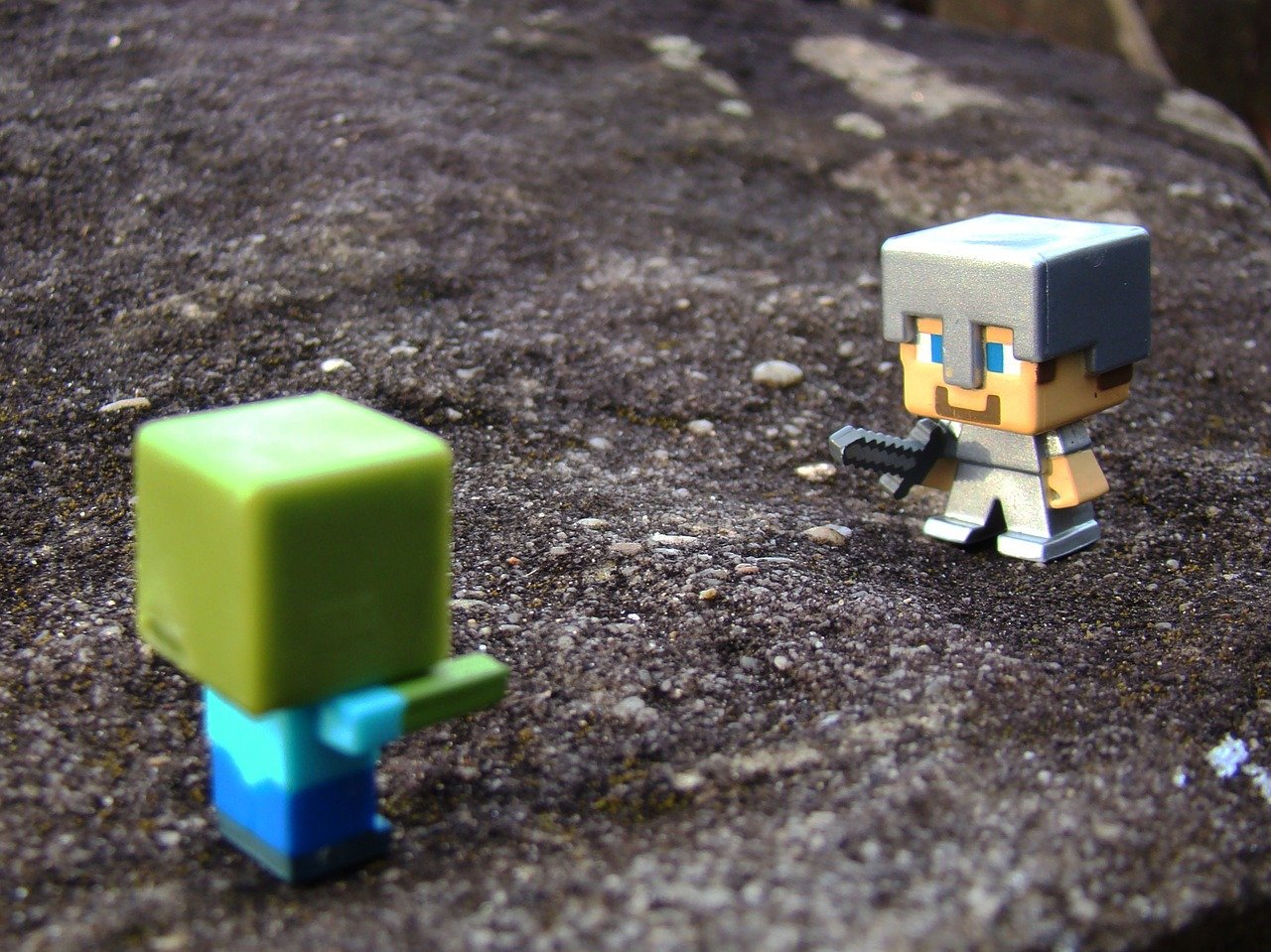 Minecraft is a massively popular game and is even a required part of the curriculum in at least one school![1]
The game's achievements are all the more impressive when you know that its designer, Markus Persson, created the original version in just six days.[2]
Within the game, factions allow the opportunity to claim land, build alliances, and declare wars against enemies.[3]
Minecraft faction names typically showcase the game's battle theme, representing your faction's strength and fighting spirit.
Your name can be as specific to your own personalities and interests as you'd like; our list has general Minecraft faction names that work for any team.
If you want to create your own, we also offer some tips below the list.
Anarchy

Rebellion

Illusion

Warriors

Darkness

Hijackers

Shadows

Villains

Havoc

Void

Explosion

Elite

Legends

Calamity

Lawless

Vanished

Limbo

Guardian

Vengeful

Forgotten

Nobility

Hitmen

Stalkers

Goblins

Madhouse

Mythical

Commotion

Astray

Mayhem

Heroic

Outlaws

Panic

Banished

Casualties

Shambles

Madness

Abandoned

Raiders

Deception

Gangsters

Alliance

Predators

Escape

Hermits

Exodus

Frenzy

Bedlam

Guild

Artisans

Upheaval

Coalition

Mirage

Perception

Turmoil

Huntsmen

Evanesce

Extinct

Lost

Diminish

Adrift

Decline

Gentry

Phobia

Trolls

Gnomes

Agony

Fallen

Trappers

Angst

Reclusive

Loners

Apparition

Mutiny
Minecraft Faction Name Generator
How to Create a Great Minecraft Faction Name
Minecraft faction names are typically made up of one interesting or cool word, which can make it hard to pin down the perfect choice for your team, but it also gives you an extensive range of options!
Choose the perfect Minecraft faction name using the following tips:
Keep your name under 10 characters. Minecraft names are only allowed to be up to 10 letters, numbers, or a combination of both. If you like a name longer than 10 characters, look for a shorter synonym or use a trick like removing the vowels.
Use appropriate language. Any inappropriate and/or derogatory language may cause your Minecraft faction name to be removed. If you have any doubt as to whether your faction name will be accepted, it's best to choose a different name.
Brainstorm similar words. If there's a word you like but aren't 100% sure about, look for words with the same or similar meanings. Looking up synonyms is a great way to find a unique faction name, as sometimes they are less common. You could even use a word that means the same thing in a different language — for example, "Calamidad" (Spanish) rather than "Calamity" (English).