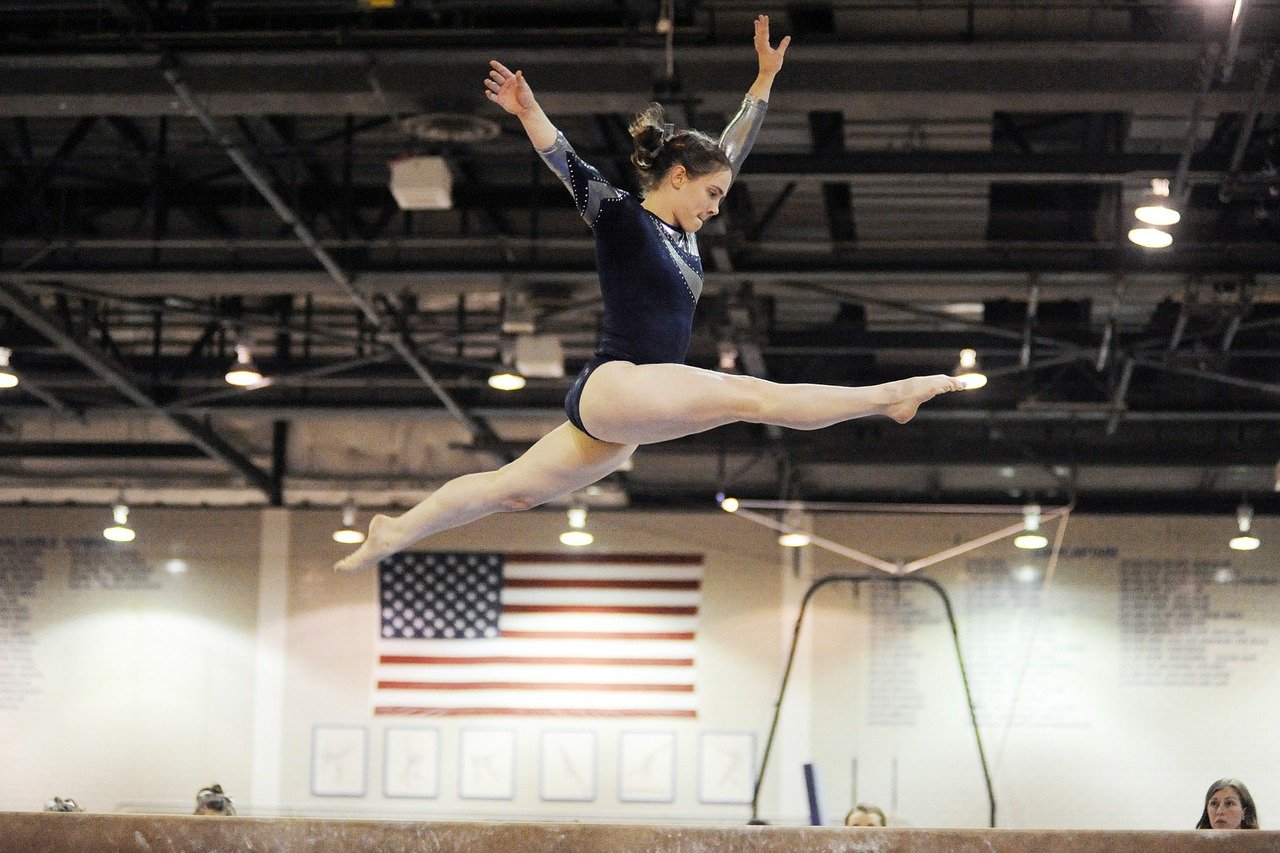 Gymnastics is one of the oldest sports around. At one time, track and field, wrestling, and boxing all fell under the general definition of "gymnastics," and the original Olympic Games included the sport.[1]
Though most of the equipment and exact events we know today weren't yet in use back then,[1] the Ancient Greeks even prepared for war by practicing gymnastics![2]
Gymnastics team names may range from professional to casual, depending on the venue. Our list features general gymnastics team names that will work for a variety of teams.
If you want to create your own gymnastics team name, we have some tips below the list to help you generate options.
Zero Gravity[3]

Tumble Bugs[3]

Flipcity Gymnastics[4]

Top Flyte[5]

Reach

Hi-Flippers[4]

Flippers & Flyers[3]

Gymazing[3]

Resolve

Unlimited

The Flip Flops

Breathtaking

ReVAULTing

Punch Jumpers

Gymnasticks

Effortless

Landing Legends

Fly High

Stick It[3]

Spirit Squad

Arial Assets

The Form Force

Stretch Society

Arch Alliance

Backbend Battalion

Dismount Derelicts

Out of Bounds

Jumping Beans[3]

Completely Twisted

Spirited Initiative

Handspring Heroes

Fully Extended

Ready To Tumble

Performance Posse

Balance Brigade

Parallel Posse

Uneven United

Round-Off Rebels

Skills in Sequence

The Balance Beams

Head-Over-Heels

The Grit Gals

Gumption Guild

Team Trampoline

Grips With Grit

Chalk Collective

Rings Rebels

Agile Elite

Innovative

Artistic Exertion

Inspired

Exquisite Moves

Subtle Expressions

Tumble Savvy

GYMfinity

The Twisters

Ferocity

Power Stars

Apex Team

The GymCats

Reach for the Bars

Flipping Out

Going for Gold

The Rising Stars

Ultimate

Infinite

Boundless

Spandex Squad

Defying Gravity

Skills With Spots

Rogue Routines
Gymnastics Team Name Generator
How to Create a Great Gymnastics Team Name
Create a great gymnastics team name using the following tips:
Choose a name based on your team's top skill. Whether your team excels at the balance beam or the high bars, if there's a particular skill at which all the members exceed expectations, incorporate it into your name to bring it to the forefront. You could also use a word that comes to mind when you think of your team, such as "resolve" or "persist."
Find a single word or phrase that'll keep your team motivated. A motivational name will strengthen your team and keep the mood upbeat, even during your most challenging competitions. Have each of your team members submit a word or phrase that motivates them. Once you have all of the suggestions, vote on the top choice, and create your team name with it.
Create a name using the names or nicknames of your team. If your team only consists of a few members, you may be able to create a unique name using a combination of the first names or nicknames of your team. Another option may be to use the first letter of each team member's name to make an acronym to use as the team's name. Get inspired and think out-of-the-box!