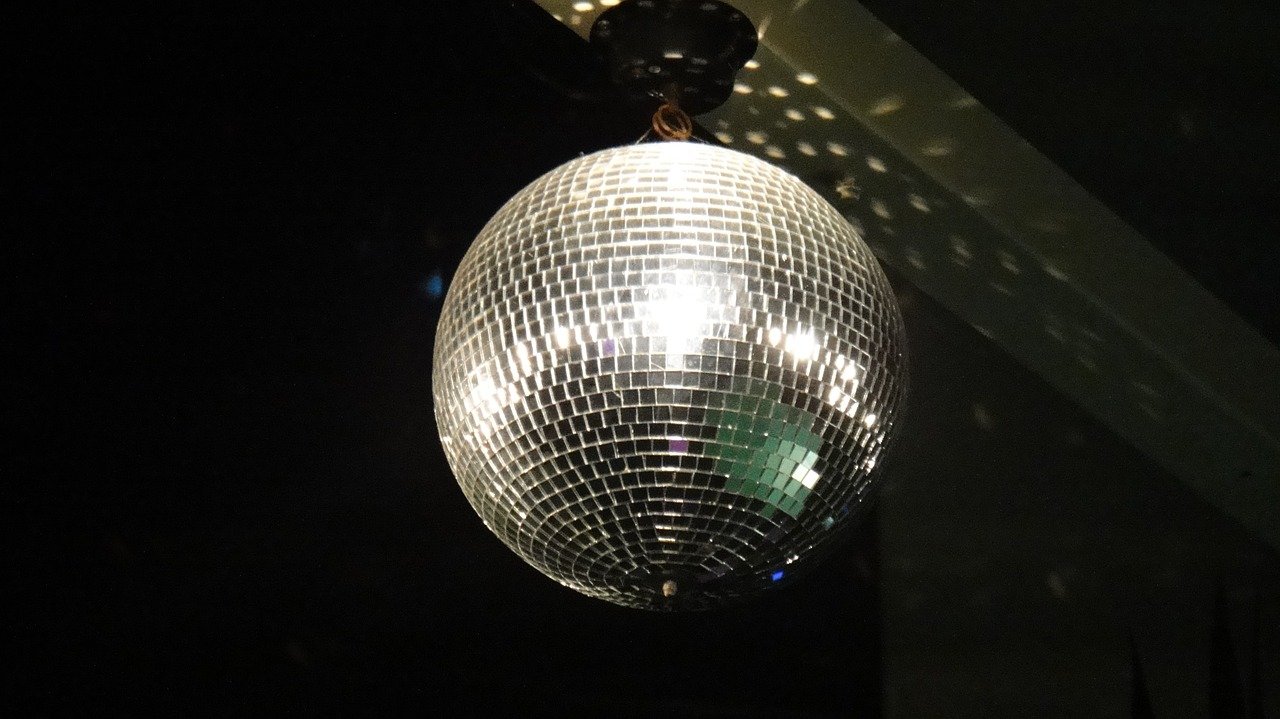 Disco became the most popular form of dance music in the 1970s after finding its footing in underground "discotheques," or clubs.[1]
Taking influences from upbeat Motown songs, funk, soul, and salsa,[1] disco grew to produce many hit songs, including Gloria Gaynor's "I Will Survive" and the Bee Gees' "Stayin' Alive."[2]
While its reign on the charts was relatively short-lived, the influence of disco is still felt today in hits like Doja Cat's "Say So."[3]
Disco team names should be energetic and nostalgic, reflecting the glamour and charm of the disco scene.
Get groovy with one of the 59 names on our list below, or scroll past the list for tips to help you create your own disco team names!
Bell Bottomed Babes[4]

Super Troupers

Boogie Squad[4]

Disco Queens[4]

Night Fever

The Dancing Queens

The Disco Balls[4]

Let's Groove

Funkytown

Get Funky[4]

The Super Freaks

Staying Alive[4]

Disco Inferno

So Groovy[4]

Boogie Children

The Love Train

Hearts of Glass

Dynamite[4]

Disco Divas[4]

Heaven's Missing Angels

reference to the song "Heaven Must Be Missing An Angel"

Sunshine Dancers[4]

Boogie Oogie Oogie

Glitter & Feathers

The Beat Turners

reference to the song "Turn the Beat Around"

The Lowdown

Shadow Dancers

Saturday Night Fever[4]

Good Vibes

Disco Fever

Hot Stuff

Macho Men

Hotpants & Platforms

We Feel Love

reference to the song "I Feel Love"

The Good Times Gang

Psychedelic[4]

Feelin' Groovy

Les Freaks

reference to the song "Le Freak"

The Far Out Fam

Sequins & Flares

Flashing Lights[4]

The Casanovas

Wanna Funk

reference to the song "Do You Wanna Funk?"

The Halter Necks

Bad Mama Jamas

Sick Moves[4]

Foxy Mamas

The Open Collars

The Nifty Ones

Men After Midnight

reference to the song "Man After Midnight"

The Bad Girls

The Leisure Suits

Hip Shakers[4]

The Electric Sliders

The Go-Go Boots

We Should Be Dancing

Jive Talkers

Far Out Footing[4]

The Goofs

Can You Dig It?[4]
Disco Team Name Generator
How to Create Your Own Groovy Disco Team Names
Use the following tips to brainstorm your own funky disco team names:
Get inspiration from disco songs. Many options on our list are either taken directly or adapted from disco song titles and lyrics. Have everyone in your group contribute a favorite song, then generate ideas based on those songs. Take a vote to determine the favorite, and you'll have an easy, groovy team name!
Use retro slang. Disco-era terminology — from dances like the electric slide to nicknames like casanova — can provide a fun and nostalgic team name that brings your mind right back to the days of the dance floor or roller rink!
Reference disco culture and fashion. The disco era brings such a clear picture to mind, full of sequins, platform shoes, flared legs, halter tops, and feather boas. Use your favorite element of disco culture or do some research and see what sticks out to your team. Looking at photos from Studio 54 and iconic disco performers can give you plenty of ideas!