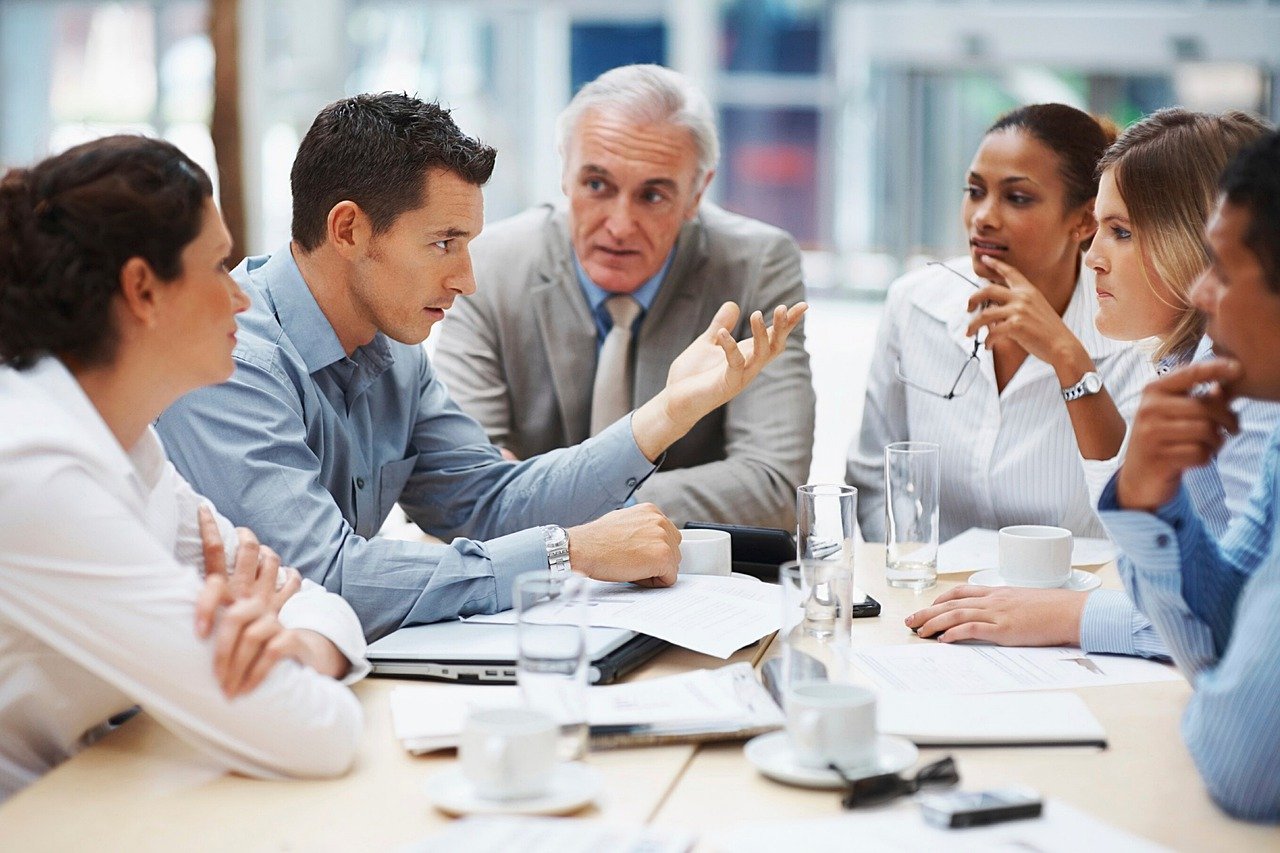 By definition, commerce is any large-scale exchange of commodities.[1]
The study of commerce encompasses a variety of skills related to business and can lead to a career in accounting, auditing, business management, banking, or another related field.[2]
Commerce group names should invoke a sense of professionalism but may also be quirky and fun.
Depending on whether your group is for college or work, you can choose a name that is more casual or more professional.
We have the list of commerce group name ideas below. Choose one from our list, or scroll below to check out our name generator and tips on how to create your own commerce group name.
Generation of Goals

Six Sigma Squad

The Out of the Box Gang

The Retarget Riders

Evergreen All-Stars

Win-Win Union

Data-Driven Coalition

Egg Unscramblers

Pivotal People

Key Metrics Kin

Solutions Inc.

Blue Sky Clan

Macroeconomic Matrix

The Quality Circle

Make it Rain

Python Pack

The Trending Tribe

On the Radar

Core Competency Club

Lean & Mean

The Gazelle Guild

On a Mission

Teamwork Inc.

Fresh Perspectives

Benchmark Brigade

The Upgraded Version

Kaizen Kin

The Trade Troupe

Silver Bullet Solutions

Unicorns United

Agility Agency

The Cutting Edge

The "A" Game Alliance

Critical Core Crew

The Quota Circle

Wheelhouse Association

The Thought Leaders

Storyboard Society

The Competitive Advantage

Rattler Patrol

The Drill Down Division

Ideate Legion

Number Scrubbers

Visionary Alliance

Real-Time Legion

The Data Guild

Band of Brainstorming

Kings of Content

Deep Diving League

Game Changer Society

Leverage Generation

Next Level Nation

Impactful Agency

Double Down Squad

Best Practices Alliance

One-Off Division

Mission Critical Unit

Scalable Ventures

Bottom Line Legion

Business Leaders League

Right the First Time

Master Marketers

The Thunderbolt Thinkers

Wild Ducks Unlimited

Disruptive Innovators

Negotiation Nation

Exchange Avengers
Commerce Group Name Generator
How to Create a Great Commerce Group Name
Since commerce is a professional field, the perfect name for your group may be on the more polished side.
If your group is a college study group or a casual work group, however, you may want to incorporate a bit of humor into your group name to keep the mood fun and motivational.
Keep these tips in mind when creating your list of potential names:
Think about your group members. You don't want a name that offends anyone, especially in a work or professional setting. If you are unsure, take suggestions from the members themselves.
Use terms related to commerce. Get inspiration from words that you use with your colleagues or fellow students on a daily basis, or dig for obscure terms that may be unfamiliar yet interesting. You may be surprised at how many names you can come up with once you begin to brainstorm.
Go for a unique and interesting name. Once you find a unique commerce term to use, pair it with a word that describes your group members collectively.
Take cues from your group's main goal or what you hope to accomplish. A group name that is goal-oriented will help keep the group motivated and on-track as you move forward.