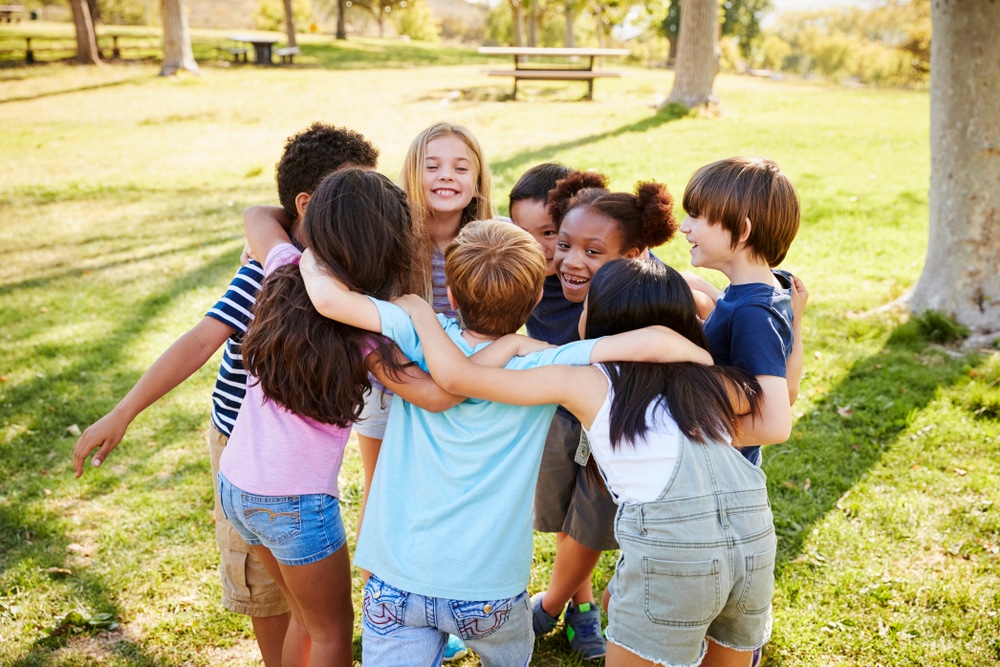 Clubs can include fraternities, sororities, religious clubs, cultural clubs, regional clubs, or clubs centered on a common interest or activity.[1]
Joining a club can help you make friends, build skills, explore new interests, and support special causes.[2]
For students, clubs have the added benefits of early-career networking opportunities and resume enhancement.[3]
Regardless of what type of club you're in, the importance of a great name can't be overstated!
Our club name ideas below range from funny to cool and are appropriate for any type of club. We also have a generator for more options.
If you're interested in creating a unique club name of your very own, see our tips below the generator.
Awkward Alliance

Go Getters[4]

Our Gang

Strength in Numbers

United

Absence of Crowns

Allies Alliance

Sinister Magic

Razzle Dazzle[5]

Serendipity

Incredibles[4]

Elite Life[6]

Just a Fluke

Mix Club[7]

Synchronicity

Fate Twisters

Glowing Stars[7]

Wild Ones[7]

Anytime Friends[5]

Morale Boosters

All Mad Here

The Friend Zone[5]

The Total Freaks

Bunch of Nobodies

Happenstance

Meet Street[7]

Beta Testers[7]

Non-Trivial Tribe

Folk Philosophers

Baffled Brigade

Up in the Air

Dreamwork

The Persistent Ones

Joining Forces

Harmonious

Unanimous

Good Vibes

Compassion Club[5]

Spontaneous

Glam Fam[5]

Fallen Angels

Rabid Abyss

Rancid

Troubled

Notorious

The Winners

Vanquishers

Conquering Heroes

The Top Dogs

The Dream Club[4]

Hail To the Victors

Off-the-Cuff

Possibilities

Destiny Nation

By Accident

Unparalleled

Matchless

Superlative United

Exquisite Generation

Dodgy Division

The Gathering[7]

The Subtle Approach

Vague Association

Maximum Volume

Distorted Audio

The Trivial Tribe

Minimum Parameters

Urban Adventurers[7]

Boundary Testers

Accomplishing Awesome[6]

Persona Patrol

The Unexpected

Seeking Fun[7]

Happy Accidents

The Lucky Breaks

No Apparent Cause

Paranormal Claims

Clash & Conflict

Casual Yet Significant

Life Uplifters[6]

Perception of Coincidence

Problematic

With Controversy

Fun Seekers[6]

It's Complicated

The Moot Matrix

Questionable Motives
Club Name Generator
How to Create a Funny or Cool Club Name
Our tips for creating a cool and/or funny club name will have your club named in no time!
Keep the following in mind:
Find your purpose. To quickly create a name, make a list of words and phrases that explain or define the focus for your club. While you'll want to keep your final name short and catchy, you can use individual words or write out lengthier descriptions of your club's purpose to generate ideas.
Make it your own. Think of common words and phrases and tweak or change them slightly to create a humorous or cool team name. You have full creative control, so change the spelling, combine words, or use irony to create an unexpected name that suits your club perfectly.
Have a contest. There's no better way to find the best name than to take suggestions from a variety of people. Take suggestions from all of the club members and vote on the club favorite. If there are several favorites, see if you can combine them into an amazingly unique club name.
Keep it light and fun. Don't stress out about trying to find the perfect club name. Have fun with it! Be creative and inventive. If you are very industrious, you can even make up new words to describe your club.