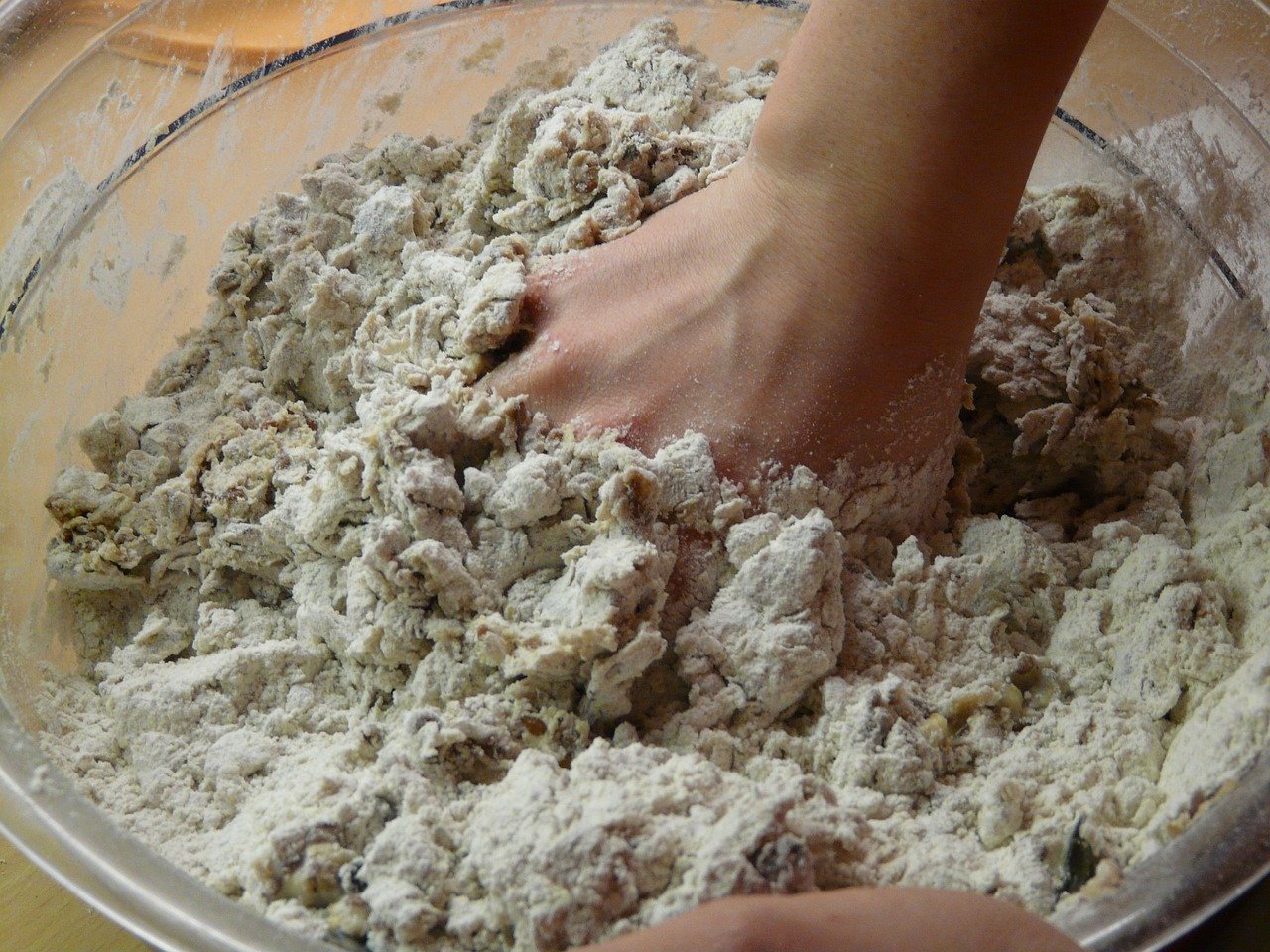 While baking has been around since prehistoric times,[1] baking competitions didn't become commonplace until about the 1950s, when national contests like the Pillsbury Bake-Off were founded.[2]
Perhaps the most well-known bake-off today is "The Great British Bake Off," a televised competition where home bakers politely compete in signature, technical, and showstopper challenges to be crowned the best.[3]
Not all baking clubs are competitive, though — plenty meet simply to try out different cookbooks and share recipes![4]
Baking clubs and bake-off challenges are fun ways to expand your skills, create incredible confections, and express your creativity.
We have more than 70 bake-off team and baking club name ideas below. After the list, see our tips to create even more name options of your own!
United Cakes of America[5]

The IncrEDIBLES[6]

Butter, Sugar, Flour

Sugar Rush[7]

Bakeology[5]

The Mad Batters[5]

a play on the Mad Hatter character from Alice in Wonderland

The CinnaMen[5]

Love + Flour[5]

Nutty Creations[5]

The Cake Pops[8]

The Mix-Up[5]

Confection Connection[5]

The Cherries On Top

Sprinkles[7]

The Chocolate Chippers[8]

Layers[7]

Better Batter[5]

Crumbs[9]

Aprons and Mitts[5]

Flour Power[8]

The Sweetie Pies[5]

The Mighty Mixers

Take the Cake[7]

[City/Neighborhood] Bakes

suitable for a local baking club, e.g., Southwest Bakes

The Twisted Churros[5]

We Knead It!

Party Flavors[10]

Cake, Battle, and Roll[5]

a play on "shake, rattle, and roll"

Sweet Indulgence[7]

The Snickerdoodles[5]

The BBC[11]

short for "Better Baking Club"

Delightful Delicacies[5]

Wake and Bake[8]

The Vanilla Beans[5]

In the Mix[12]

The Sourdough Starters

The Cake Room[5]

Frosted Bliss Bakers[8]

Cupcake Nation[13]

Doughy Delights[8]

The Slice[5]

French Toast Mafia[11]

The Sweet Teeth

The Cookie Jars[5]

Cake Superior[5]

a play on one Lake Superior, one of the Great Lakes

Cookie Monsters[5]

Pieous[9]

The Bread Basket[12]

Sticky Fingers[8]

The Upper Crust[9]

Sugar Mommas[5]

Frosted and Glazed

Donut Panic[9]

The Sweet Room[5]

Whipped Up[6]

Oven Lovin'[5]

Me, Myself, & Pie[9]

Stairway to Leaven[5]

a play on "Stairway to Heaven"

Shakers and Bakers[11]

Buns of Steel[5]

Born and Bread in [City][8]

suitable for a local baking club

Bread Pitt[9]

a play on "Brad Pitt"

The Cake Whisperers[5]

The Sweet Spot[8]

The Gingerbread Men[6]

Holy Cannoli[5]

Parchment Paper Posse

Team Muffin Top[5]

La Creme de la Creme[8]

Tiers of Joy[5]

a play on "tears of joy" and tier cake

The Cake Fairies[5]

The Doughballs

Flour Shower[12]

The Flaming Marshmallows[11]

Easy as Pie[5]

Oh, Crepe![6]

Let's Bake a Deal[5]

a play on "Let's Make a Deal"

Cake Walk[5]

Artsy Tartsy[5]

a play on "artsy-fartsy" and tarts
Baking Team Name Generator
How to Create a Great Baking Team Name
Create your own excellent bake-off team or baking club name with the following tips:
Think of your favorite recipes. Which baked goods have you mastered, or would you love to learn? Are you a pro at sourdough or known around the neighborhood as the resident Muffin Man? Use the name of the recipe or one of its ingredients to inspire your team name. Go for something simple like "The Snickerdoodles" or create a personalized name using your favorite treat.
Get inspiration from baking techniques and tools. Baking is an art, but a technical one. From proofing to scoring to mixing and beyond, there are a lot of baking techniques you can use to inspire your team name. For a catchy and cute name, pair a baking technique with another word that starts with the same letter — like Kneading Knights. You can also get inspiration from baking equipment, such as rolling pins and whisks.
Get punny. Funny names always go over well, whether you're competing against other bakers or just want to attract fun-loving bakers to your club. Use baking-related puns, such as our list's "Let's Bake a Deal" and "Bread Pitt" for light-hearted team name options.
Interested in cooking as well as baking? See our list of food-themed cooking team names.