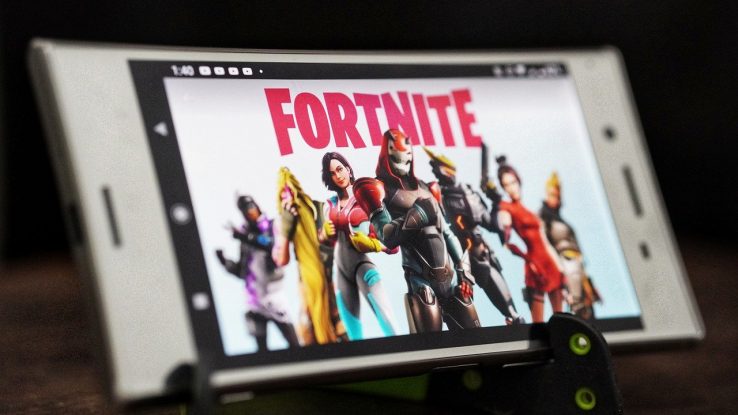 Originally planned as a PvE building game, Fortnite's creators were inspired by the popularity of PlayerUnknown's Battlegrounds to create Fortnite: Battle Royale.[1]
Their idea was a good one — though it's technically free to play, Fortnite now pulls in over $3 billion per year![2]
Fortnite is known to be great for both casual players and pros, so it's no surprise that there are over 200 million registered accounts for the game.[3]
Among those 200 million players, there are plenty of clans to join, and you can also choose to form your own.
Clan names for Fortnite can be survival-related, battle-inspired, or dystopian. Some of the best names consist of only three or four letters.
We list more than 100 options (both short and long) below, or if you want to create your own Fortnite clan name, you can use our tips below the list.
General Clan Names
Slug Annihilation
Zombie Zone
Blood Writers
The Rampant Renegades[4]
Game Rage
Carnage Collective
Crimson Marksmen
Brazen
Insolent Tones
The Untouchable[5]
Contemptuous
Scathing Attacks
Devastation
Covert Destroyer[6]
Critical Epidemic
Stealthy Looters[4]
Merciless Outlaws
Frenzy Hitters
Clan Legacy
Rogue Uprising
Twisted Dimension
Static Selection
Victory Road
Hit for Hires[5]
Intimidation
Dark Spirits[6]
Sensational Silencers
Torrent Divine
Overpowered Anarchists[4]
Outrageous Outlaws
Reaperbot[5]
Shadow Force
King-Pins[6]
Beastly Battalion
Obscene Army[5]
Noscoping Marks
Sniper Elite
Risky Coercion
Infernal Hitmen
Army of Aces[5]
Fatal Mistake[5]
Agents of EVIL[5]
Psycho Hooligans
Bulletproof Marksmen
Duress Derelicts
Cloaked Shadow[5]
Extracted Confessions
The Unbreakable Anarchists[4]
Grim Leaders[6]
Assassin Nation[5]
Soul Snipers[5]
Threat of Force
Persuasion
Hive Mind[7]
Raging Bulls[5]
Ghost Rider[5]
Militant Matrix
Mighty Illusions
Minds of Murderers[7]
The Soaring Assassins[4]
Snipe the Hype[6]
The Despised
Demonic Essentials
The Raging Agents[4]
Sneaky Snipers[5]
The Warring Ninjas[4]
Skull Trooper[5]
Grid Kings[7]
Op Lurkers[4]
Organic Punks[7]
Tryhards[5]
Blood Bashers[6]
The Chilled Hitmen[4]
Annihilation A-Listers
H.A.T.E.D.[7]
Upper-Class Assassins
Psycho Vipers[6]
Operation Annihilate[5]
Three-Letter
Ego
Sly
DUO: Desperate Ultimate Outlaws
Biz: Broken Isolated Zombies
Ace
End
FAB: Fierce Assassin Battalion
Bad
Gap
DiM: Derelicts in Madness
CUT: Collective Ultimate Terror
Mad
Raw
fNe: Fear No Evil
IoN: Invasion of Nation
Foe
Sin
RiP: Rebels in Pursuit
BEG
Era
BtS: By the Sword
Aim
BET: Blocked Exit Takeover
FAD: Fierce Assassin Desperados
HAH: Hit All Hostiles
SoC: Sons of Chaos
BiD: Boundaries in Death
TRX[8]
LiT: Legends in Terror
Kin
Mob
FOG: Frenzied Opponent Guild
REV: Rogue Endeavor Violators
Jet
Pro
RaD: Rebels and Desperados
RtV: Road to Victory[7]
VOW: Volatile Outcast Warriors
War
Four-Letter
DARE: Daily Anger Rage Effects
Vile
ARMY: Assassin Rebel Militant Youth
Code[8]
Duel
AMMO[7]
Soot: Scathing Outlaw Outcast Tribe
Edge
Soul
Exit
GoLD: Generation of Legendary Derelicts
Heat
CELL[8]
Fuse[8]
RoaR
Dash[8]
Rank
CoRE: Coercion of Rebel Enemies
Rare[8]
Deal: Death Effects A-List Legion
Toll
Axed[8]
Fate
rekt[8]
RioT[7]
CooL[7]
Zone
DEbT: Desperate Erasure by Terror
RUSH: Rogue Ultimate Society Hooligans
iPWN[8]
Evil
ReaP[7]
Hunt
Echo[8]
LUCK: Lying Urban Coercive Kin
ZERO: Zombies Eat Rival Outcasts
Jury
Pace
CreD[7]
TANK[7]
Risk
RaZe[7]
SAFE: Shadow Assassin Foe Effects
WILD: Worst Intimidation Leviathan Division
How to Create a Great Clan Name for Fortnite
Below, we list a few tips to help you brainstorm and create your own Fortnite clan name.
Think about words and phrases that relate to survival. Games that focus on survival typically inspire players to create survival-themed names. Make a list of every word and phrase you can think of about survival — from first aid techniques to essential tools — and try them out Fortnite clan names. Even if you don't think of one word or phrase that's perfect, your list can give you a starting point to build your ideas around.
Alter the ideas on our list. The Fortnite clan names on our list can be changed or combined to create unique options. For example, you could take several words from our lists of three- and four-letter names and link them together to create a phrase, or you could turn one of our longer name ideas into an acronym.
Keep creativity in mind. To create an individual name for your clan that is unlike any other, think out-of-the-box. One way to ramp up your creativity is to look for synonyms for terms and phrases used in other clan names or appearing on your list of survival words. If you want to make the name even more personal, you can find a way to incorporate your name, favorite number, or another identifying fact into your clan name.
For more clan names (not specific to Fortnite, but possibly useful), you can also check out our list of 60+ cool clan names.