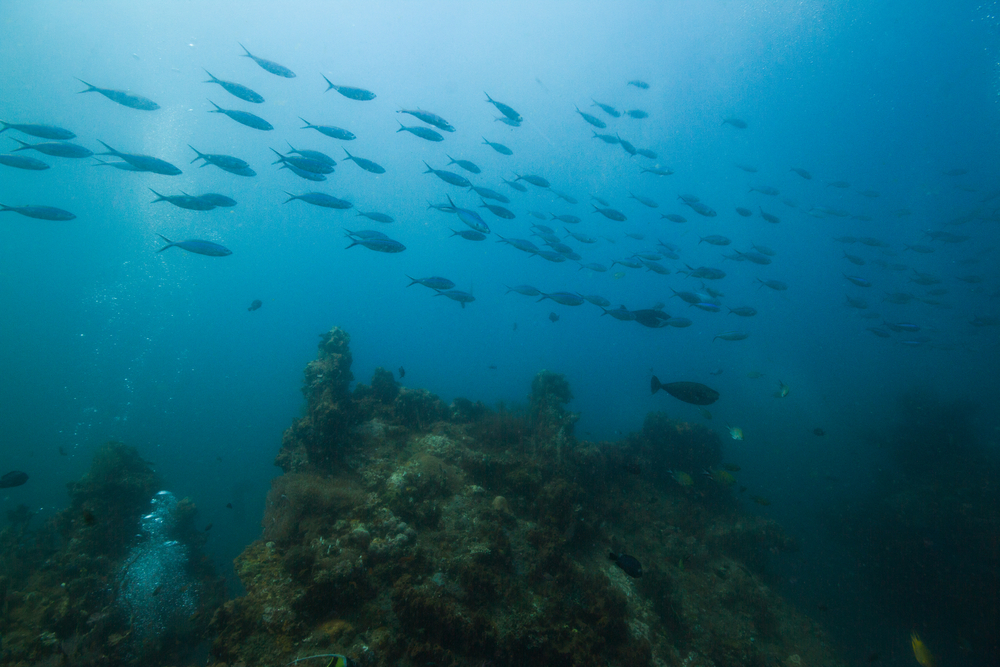 Water is essential to life. It makes up more than 70% of the Earth's surface[1] and up to 60% of the human body.[2]
In the U.S. alone, we use about 400 billion gallons of water per day![3]
Beyond the human need for water, did you know that over 90% of living species on Earth call the oceans home?[4]
And less than 20% of the oceans have been explored, meaning there's a lot we still have left to learn about aquatic life![5]
Below, we have more than 60 team names inspired by Earth's vast waters and aquatic life, plus tips to help you create your own!
Barracudas

Riptides

The Dolphins

Stingrays

The Devilrays

Mariners

Tidal Waves

The Hammerheads

Narwhals

Seafarers

Piranhas

Deepwater Warriors

Team Oceanic

Team Tsunami

High Tide Riders

The Ducks

SoFISHticated Friends

Mermaid Maidens

Sparkling Anemone

Deep Blue Reverie

Sea Otters

The Sea Snails

Seahorse Sensations

Team Splash

Sea Serpents

Kings of the Coast

Whomping Whales

Cyclones

The Manta Rays

Lagoon League

Club Cuttlefish

The Cephalopods

Floating Buoys

Giant Squids

Gentle Manatees

Whirlpools

The Dunes

The Eccentric Sand Dollars

Swordfish

Island Dreams

Nautical Jokers

Yeah Bouy!

The Barnacles

Team Nautilus

Breakwater Bunch

The Vaquitas

Longshore League

Coastal Queens

Club Oyster

The King Crabs

Seacoast Conquerers

Great Whites

Team Natatory

Saltwater Crocs

Fearless Flying Fish

Tiger Sharks

Amphibians

Salty Swimmers

The Magnificent Sandcastles

The Seabirds

Flood Tide Fighters

Tadpoles

Undersea Swords
Ocean- and Water-Themed Team Name Generator
How to Create Your Own Ocean- or Water-Themed Team Names
Use the following tips to create your own water-inspired team names:
Get inspiration from aquatic life. There are tons of plants and animals found in or near the ocean, and any one of them can work for your team name or team mascot. If you don't already have a few favorites to choose from, look up a list of oceanic creatures online for ideas!
Think of terms related to marine hobbies and activities. Simple names like "The Dolphins" can be great, but you might also want to look into oceanic activities for team name ideas. Hobbies like sailing, surfing, and scuba diving have unique equipment, terminology, and practices that can inspire your team name.
Use the thesaurus! It can be challenging to generate a long enough list of words to find the perfect name for your team. A thesaurus will help you expand your options and find more unique ideas. For example, a search of "nautical" in the thesaurus brings up more than 20 options, including "seafaring," "aquatic," "oceanic," and "seagoing." You can use these to create names like "The Seafarers."