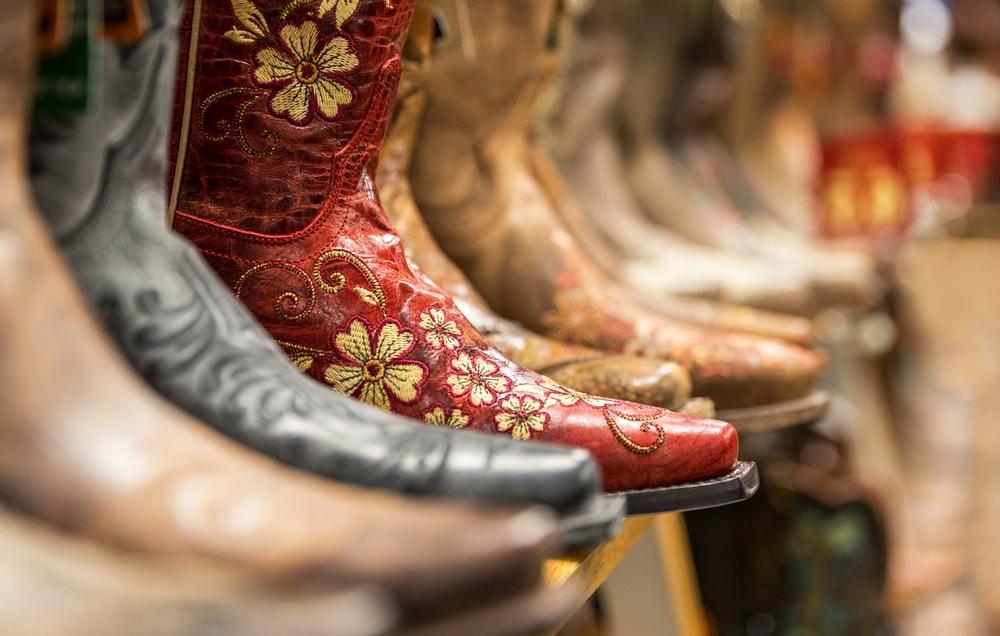 While in the past, "redneck" has been an insulting word targeting rural, working-class people,[1] many people today have reclaimed it and use it to show pride in their heritage or lifestyle.
Songs like The Charlie Daniels Band's "(What This World Needs Is) A Few More Rednecks"[2] and Gretchen Wilson's "Redneck Woman"[3] take this "redneck pride" perspective — and might even serve as anthems for your team!
Redneck team names can be funny and lighthearted as long as you keep your name appropriate for all audiences. It's best to avoid offensive or derogatory words.
Our list features a range of fun, humorous choices. If you'd like to create your own redneck team name, we also offer some brainstorming tips below the list.
Honky Tonk Badonkadonks

High Tech Rednecks

The Beer Guzzlers

Dirtbags[4]

Country Fried

NASCAR Nation

'Maters and 'Taters

Holler Back Generation

Hillbilly Hoedown

Off Roadin'

Local Yokels

Hillbilly Legacy

Double Wide Derelicts

A Few More Rednecks

The Spent Shells

Rowdy & Rogue

The Britches Bunch

Barefoot Inc.

Corn Thugs[4]

Gold Diggers[4]

Bubba's Gang

Porch Swing Fiddlers

Truck Yeah!

The Redneckers

Contented Simple Folk

Square Dancers

Confederate Comrades

Loud & Proud

Crop Circles[4]

Country Cousins

Sweet Tea Posse

Stone's Throw Society

Corny Express[4]

Tear Gas[4]

Noonday Noodlers

Honeysuckle Vinyard

Catfishing Creatives

Tarnation Triumph

Backwoods Collective

The Dirt Slingers

Southern Hospitality

Four Wheel Drive Division

Fresh Possums

Yee Haw!

Starch Farts[4]

Bumpkins

Rednecks Rock!

Human Beans[4]

Foxworthy Fanatics

Small Town Heroes

The Kin Folks

Good Muddin'

The Redneck Women

The Dang Thangs

The Full Kegs

Cornbread[4]

Rural Rebels

The Clodhoppers

Hicks & Hayseeds

Aw, Shucks[4]

The Southern Accents

Biscuits & Gravy

Grits Generation

Born and Bred in the Boondocks

Dagnabit Y'all

No Sympathy[4]

Hogtieing Champs

We's Kinsfolk

Death Wish[4]

Stuck Together[4]

Firefly Circle

Jiffy Pop[4]

We're Purty Smart!

Cheap Seats

Mediocre At Best[4]

Old Bags[4]

Overall Stompers

Roadkill Stewards

We do Declare
How to Create Your Own Funny Redneck Team Names
Use the following tips to create your own funny redneck team names:
Look up songs and sayings about rednecks. Lyrics and song titles will give your team an amazing amount of redneck team name choices. You can use lyrics or short phrases as they are or alter them by adding and changing words to make the name personal to your team.
Imagine redneck-themed words that might describe your team. Make a list of southern words that come to mind when you think of your team, and create a team name with your favorite. You can also have each team member submit their favorite and put the winner to a team vote.
Research comedy about redneck and southern topics. Be aware that you may come across words and phrases that some may find offensive. Get creative with your redneck team name choice while being mindful of the most appropriate choices.