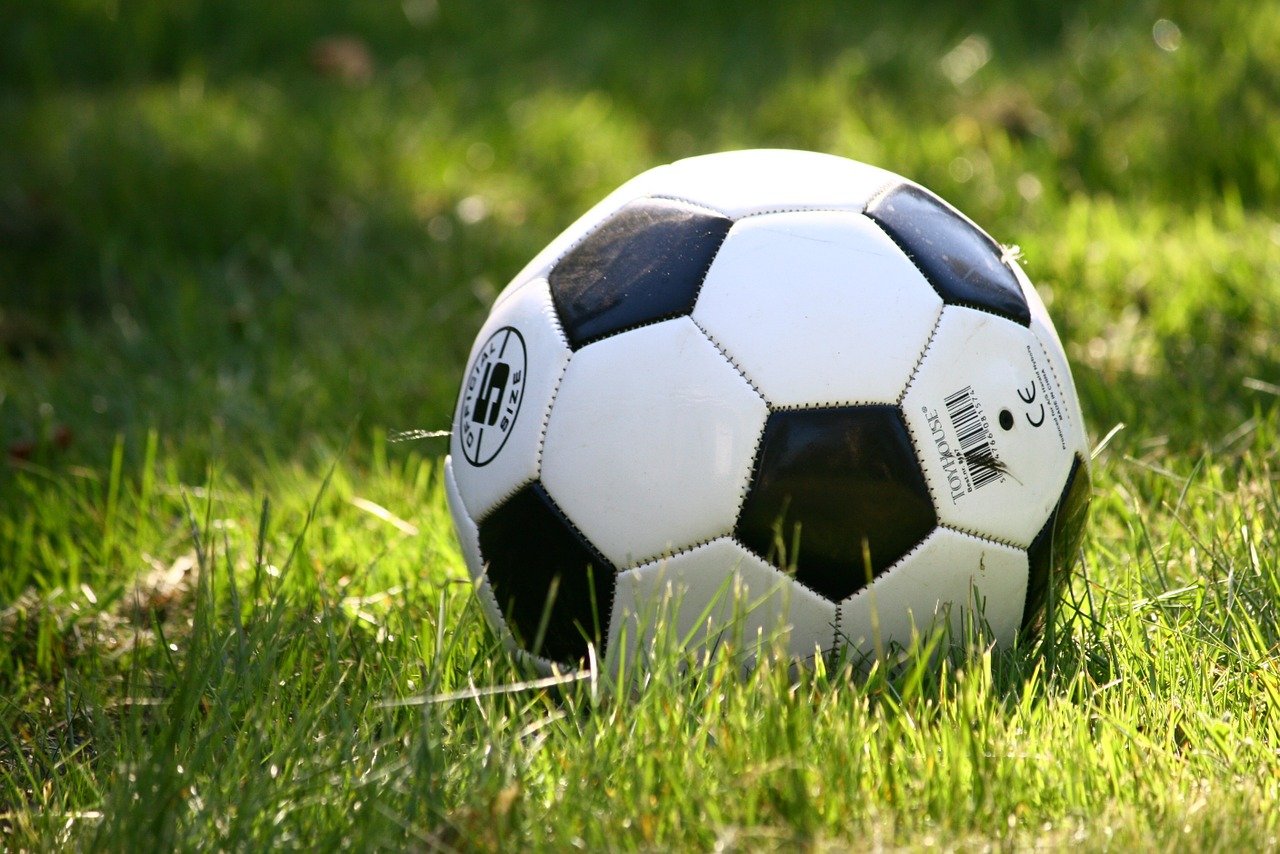 Soccer's origins can be traced back thousands of years to when similar games were played in China,[1] though its modern form emerged in 19th-century Britain.[2]
Whether you call it soccer, football, futbol, futebol, voetbal, or some other variation,[3] soccer is undoubtedly the world's favorite sport, with approximately four billion fans around the globe.[1]
Soccer team names can cover a wide range of groups, including young people, girls, and recreational players.
Regardless of the type of team, it's important to find a name that your whole team loves and finds motivating.
See our tips below the list to create a unique soccer team name, or use one of our more than 80 ready-to-go suggestions!
Defense Warriors

United Uproar

Ker Pow![4]

Rush Hour

Disruption

Amigos[5]

Little Giants[4]

Renegade Kicks

Hooligans FC[5]

Breach the Peace

Mighty Thunders[6]

Throw-In Division

Goal Seekers[6]

Pjanic Zone

Miralem Pjanic

Red Card Raiders

Origin of Mayhem

The Charms[5]

Disorder Derelicts

The Cleats Elite

ABCDE FC

a play on the alphabet, with "FC" standing for "football club"

Commotion

Little Menaces[4]

The Victorious Secrets

a play on Victoria's Secret for a women's team

Dynamite[4]

Aces[7]

Just Messi Around

Lionel Messi

Pitch Pirates

The Rebels[4]

Brouhaha Battalion

Lil Stampeders[4]

The Hustlers

Rogue Ruckus

Majestics[5]

Mavericks[6]

States of Mata

Juan Mata

Lady Birds[7]

The Hattrick Harrys[4]

Conquerors

We Can Has Win[5]

Forward Motion

Kicker Kids[4]

The Talking Feet

Little Spartans[5]

In the Hoopla

She Got Game[7]

Pandemonium

Winning Habits

Team Awesome[6]

Goals Immobilized

Team Tevez

Carlos Tevez

Bicycle Kick Brigade

Rebound Rebels

The Pass Patrol

Turbulence

Whirlwind

Vortex Vibes

Hazard Section

Danger District

Cleats Collective

Fancy Footwork

Wildflowers

Maestros

Victorious

Ladybugs

Wizards

Memphis' Matrix

Memphis Depay

Striking Gold

Ghoul Seekers

Field of Illusion

Aftershock Alliance

Nemesis Nation

Esprit

Verve

Animated Spirits

Riptide Tribe

Falling Stars

Jinxed

Maximum Attempts

Feet in Flight

It's Kick Time!

No Stopping Us

Mischief Makers

Hysteria

The Kicking Chicks

Grass Stain Society

Panic

Feet of the Moment
How to Create a Great Soccer Team Name
Create your own awesome soccer team name using the following tips:
Use professional players or professional team names as inspiration. Your favorite professional soccer teams and the names of your favorite pro soccer players are a great place to start when creating your unique team name. You can go for something as simple as "[Your City] FC" or create a fun pun based on a player's last name.
Highlight the team's strengths or weaknesses. Find a way to turn words or phrases that describe your team's collective vibe into a name. If your team has specific strengths or weaknesses, give your team name a comedic twist. Humorous sports-related team names always add an element of fun to your team and bring the laughs.
Use common soccer terms or research uncommon soccer words and phrases. Words that describe the various elements of soccer can be transformed into great team names. If you find a unique word, it may work well as a team name on its own. You can also add a descriptive word or two to make your team name more interesting if it's a well-known term.