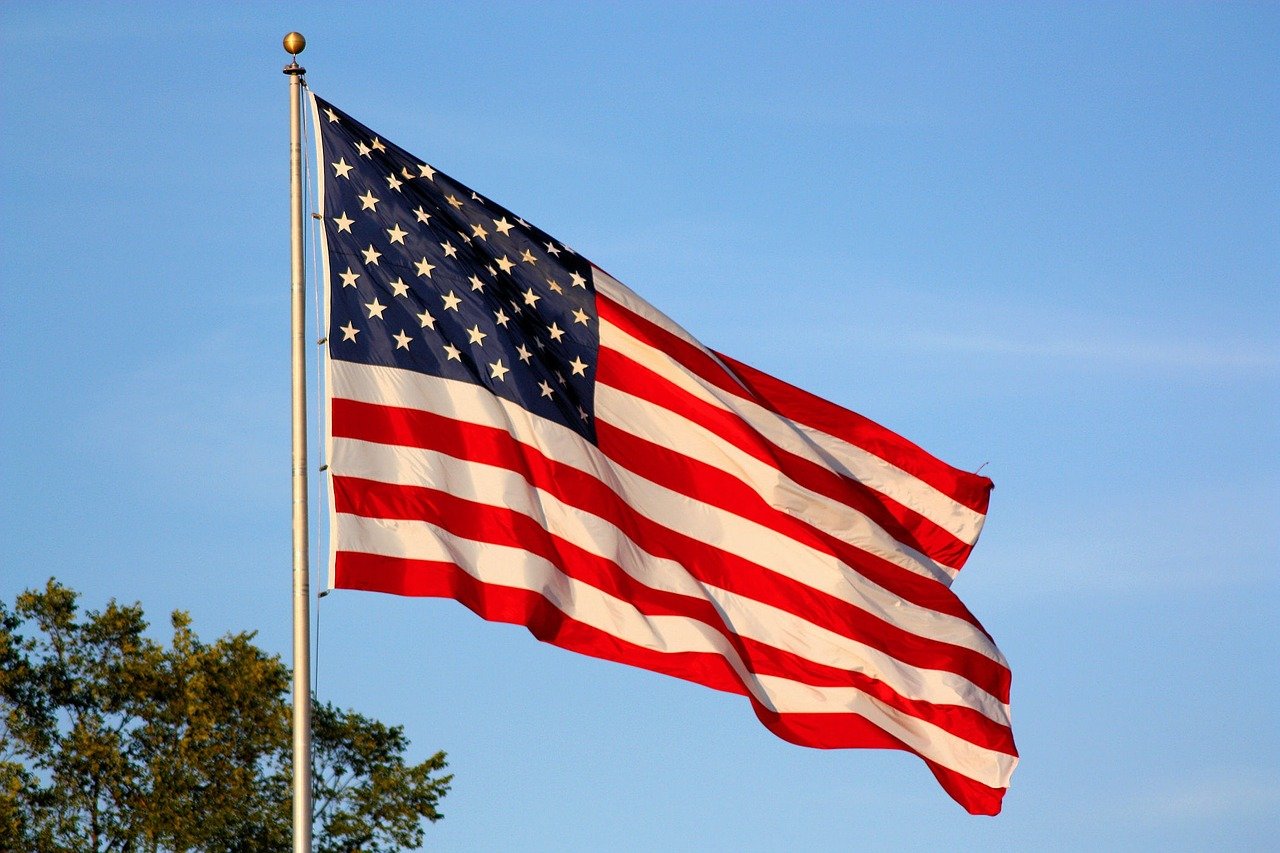 Patriotism is defined as a "feeling of attachment and commitment to a country, nation, or political community."[1]
Over three-quarters of Americans consider themselves very patriotic. More than 60% own American flags, and around 51% own patriotic-themed apparel.[2][3]
Patriotic team names can also convey the love of your country and community.
If you don't find the perfect patriotic name on our list, scroll below for our name generator and tips to create your own team name!
The Patriots

Freedom Fighters

Team USA

The All-Americans

Bravehearts

Yankee Doodle Dandies

Liberty Belles

The Flag Wavers

Buy American

Tribe U.S.A.

Declaring our Independence

Admiration Alliance

Let Freedom Ring

Constitution Collective

Proven Patriots

We Love America

Allegiance, Inc.

American at Heart

Land That We Love

Team Triumphant

Dedicated

The Founding Fathers

The Flag Bearers

Constitution Crusaders

Red, White, & Blue Brigade

The Liberty League

Inspired Americans

Born in the U.S.A.

Pledge Keepers

American Spirit

Forever Free

USA Proud

For Liberty

Loyalty League

Devoted Americans

Liberty & Loyalty

America the Free

With Jubilation

Homeland Pride

The Patriots League

Forefather's Force

Legion of Loyalty

Facing the Flag

Standing at Attention

Hands Over Hearts

For the People

By the People

The Capital Coalition

Ladies of Liberty

Made In America

Star-Spangled Squad

Liberty Nation

Fighters for Freedom

American as Apple Pie

Of Thee We Sing

So Proudly We Hail

Perilous Fight Force

The Brave Brigade

Flag Flyer Fellowship

The Patriot Division

Liberty Guild

Freedom Patrol

The Salute Society

Honoring our Soldiers

Standing Steadfast

Colonial Club

Justice for All

Stars and Stripes

Eagle's Eye
Patriotic Team Name Generator
How to Create a Patriotic Team Name
Creating a patriotic team name involves coming up with words or phrases that convey your loyalty and allegiance.
Keep the following tips in mind when creating your own unique name:
Decide what makes you patriotic. Think of the words and/or phrases that describe your patriotism and how you represent it daily. Whether you serve your country in the military or fly a flag outside of your home, consider how your patriotism impacts your everyday life.
Involve your team. Have each member write down a patriotic word. Collect all of the words and vote on the favorites as a team. Your patriotic team name can be a single word or a combination of several words.
Research inspirational and patriotic individuals, history, and songs. You may find inspiration for the perfect patriotic team name while researching information about your country. Name your team after an iconic song like The Star-Spangled Banner, a historical figure like George Washington, or another notable symbol of patriotism.
Check out other patriotic team names. Of course, your team wants its own unique team name — but considering other team names may give inspiration for finding the perfect patriotic team name of your own. Put your own spin on one of the options from our list or look up names that other teams have used to help generate ideas.