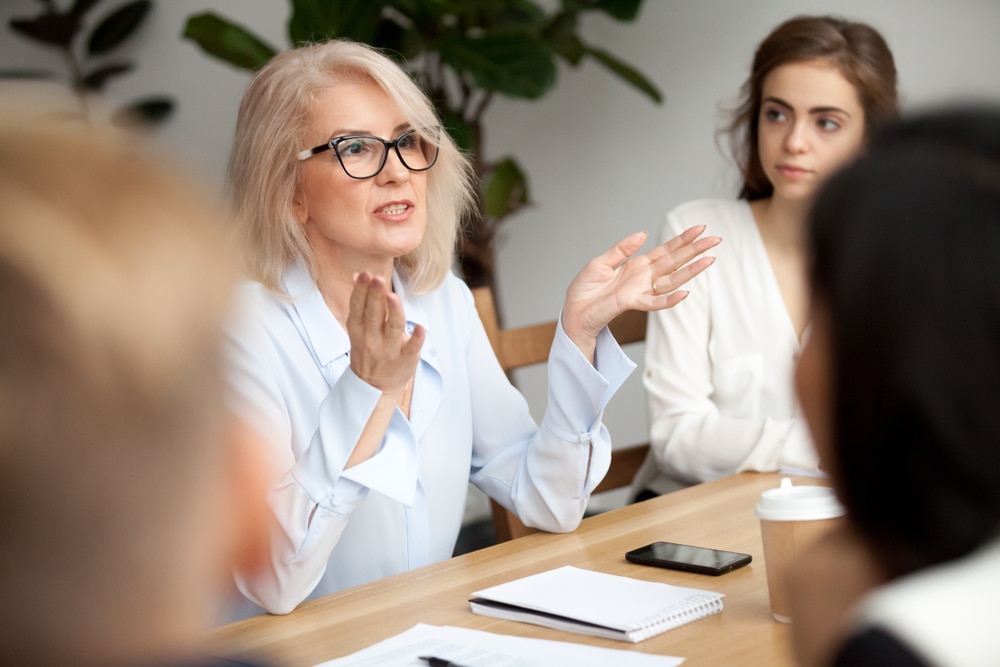 Mentoring can be a vital relationship and resource either personally, professionally, or both.
Studies prove mentoring to be transformative, helping mentees form lifelong relationships, feel supported in achieving their goals, set expectations, find new opportunities, and build essential skills.[1]
Though mentoring can be useful in any field, to give an example of how effective mentoring can be, take a look at Fortune 500 companies. Over 70% of them have mentoring programs, and 97% of mentees say their mentoring programs are valuable.[2]
Our mentor group names below reflect the positivity and support that mentors offer.
After the list, find our name generator and tips for creating your own mentor group name.
MentorMatch

Encourage & Engage

Excellence Exchange

Mind to Mind[3]

Clear Path Forward

MIND[4]

Mentoring in New Dimensions

Positive Impact

High Five Force

Confidence Builders

The Growth Group

PrePAIR[3]

a play on "prepare" and mentorship pairs

Support Squad

Learning League

Passion Chasers[5]

A Reality Check

Motivation Station

TeamProtege[3]

MentorMinds

WINspiration[3]

a play on "inspiration"

SkillUp[5]

Intentional Investments

CBM[6]

Community-Based Mentoring

A Driving Force

PairUp!

MentorPoint[3]

Pathfinder Academy

Aspirations & Expectations

The Supportive Set

Key Advocates

In This Together

With Consistency

The Essentials

In the Right Direction

Reaching the Heights

Dare Mighty Things[6]

Zenith of Success

Knowledge Is Power

Achievement Corps

MentorNet

The Expertise Alliance

Empowered to Pursue

An Ear to Listen

Empower Talents[3]

Supplemental Strengths

Guidance Guru

The Path[3]

Active Achievement[5]

Bring Out the Best

PEP[7]

Personal Enrichment Program

A Significant Presence

Lean on Me

AIM: Achievement in Motion

CreatiVision[3]

The Confidantes

Open Discussions

Paying Knowledge Forward

Invaluably Elevated

Achieve & Succeed

Skillful Squad

The Forte Force

Expert Exchange

Ongoing Conversations

Insider's Perspectives

ForceForward[3]

Proficiency Partners

Trust Network

Excel & Elevate[5]

Conscious Efforts

Lead by Example

Crucial Components

Journey Inspiration

Wisdom in Practice

Effective Empathy

Club Success[3]

The Feedback Force

Reputation of Success

The Guidance Group

Inspiration by Example

Success on Track

Believing in You

Grounded in Trust

Focus on Solutions

Changing Perspectives

The Solution Squad

Continued Insight

Path to Success

Significant Effects

Sense of Significance

Where Trust Blooms

The Gift of Perspective

ABM[6]

Association of Business Mentors

Attainment Alliance

Learning Curve Summit

Learning on the Daily

Fruition of Dreams

Epilogue of Success

Knack for Knowledge

Bonding

Simply Supportive

Patience Pays Off

Pathfinders

Advantage Academy

Goal Getters Group

Pathways

Forward Focus

Pairwise

Great Elevations

Paths to Success

Advancement Association

Success Squad

Peer Power

BridgeMakers

Expert Edge

Advancement Alliance

Growth Group

The Guidance Guild

Success Network
Mentor Group Name Generator
How to Create a Good Mentor Group Name
Mentors bring to mind enthusiasm and guidance toward personal and/or professional development.
In creating a mentor group name, consider the following:
Is your group personal or professional? Whether your mentor group is work/career-based or geared toward personal life coaching, your mentor group name can reflect a more casual tone or a business-like quality.
Keep it positive! After all, the core attributes of mentoring are inspiration and advice — both positive qualities that help to teach and guide others.
What is your group's purpose? Think about your goals and what your mentor group hopes to achieve; choose a mentor group name that reflects that spirit. Our list above includes general names that can work for any mentor group, but you can choose a name that references your specific field or the type of mentoring you're doing, too.
Choose descriptive words. Your mentor group name should give potential members a clear understanding of the vibe of your group and its members.