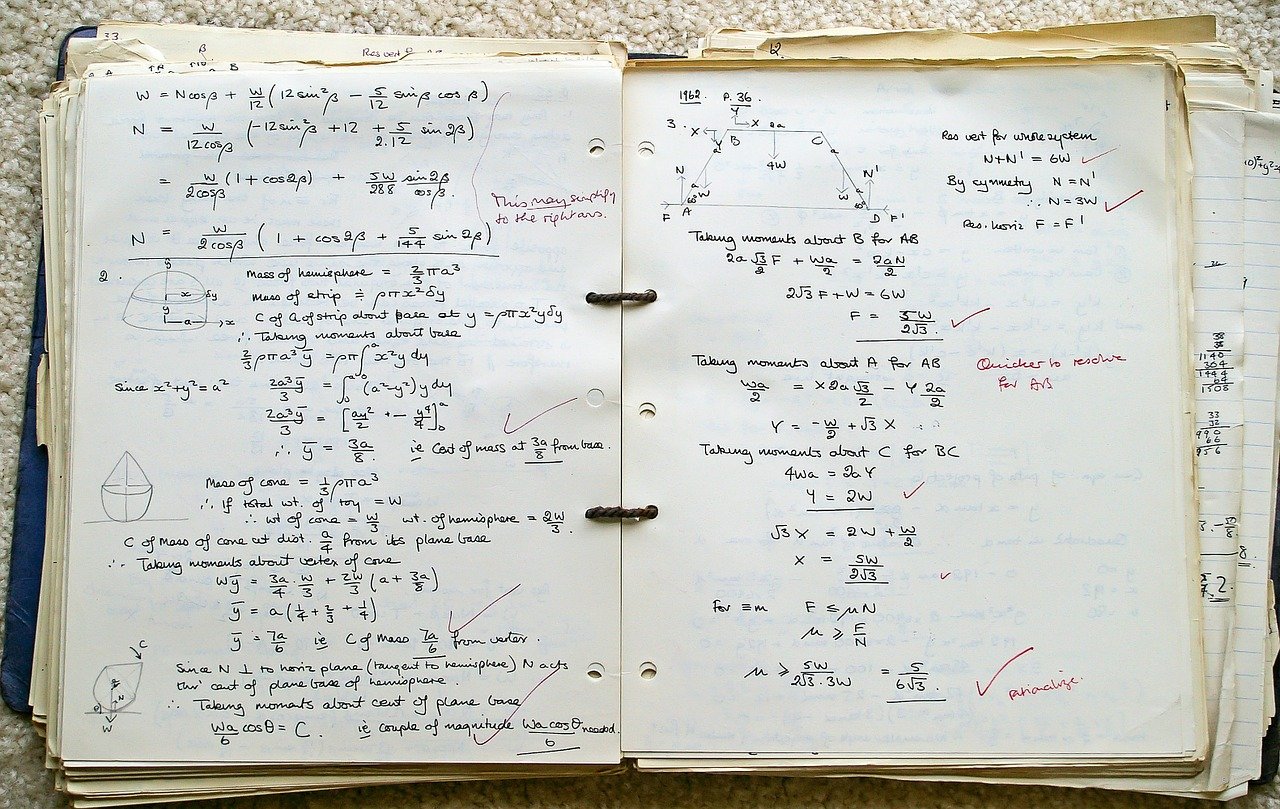 Even during prehistoric times, our ancestors had a general, abstract sense of math, like knowing the difference between one animal and a herd of seven.
The earliest evidence of math is found in bones, which were carved with straight lines for counting and tallying.[1]
Today, basic math is essential for daily activities like paying bills, taking stock of the pantry, arriving at places on time, filing taxes, and receiving paychecks.
For some people, math is much more critical to their day-to-day lives and work, like those in finance, statistics, data science, and engineering.[2][3]
Math-related team and group chat names can be fun or serious.
Use one of our suggestions below, or try out our name generator for more options.
If you don't find a math group name from our list that fits your group, see our tips below the list to create your own.
Algebros[4]

The Pi-thons[4]

The Calc-oholics[5]

Quadratic Questers

Three Mathsketeers[6]

Feed Us Pi[4]

Charlie's Angles

Sine of the Times[4]

Common Multiples

Multiplication Matrix

Geometry Blasters

Pi Are Squared[6]

The Fractionaters[7]

Midpoint Matrix

Tangent Titans

Algebraic Avengers

Rhombus Rebels

We're Odd

Common Factors

Subtraction Squad

Divide and Conquer[4]

Number Ninjas[4]

What's Your Sine?[6]

The Graph Gang

Pi-oneers[4]

The Denominators

Solution Society

Solve for X[6]

Trigonometry Tribe

Root to Success[5]

Mathmagicians[6]

Accuracy Allstars

The Integers

Ratio Riders

Negative Numbers

Trapezoids Rule

The X-ecutors[5]

Greater Than Zero

Numerator Nation

Math Pi-rates[8]

Parallel Planes

The Pi-rates

Team Times

Astute Acutes[4]

Linear Legacy

The Limit Does Not Exist[4]

The Equationators

We're Even

Infinity, Inc.

The Rational Numbers

Numerical Nation

Live Free or Pi Hard

Interior Angles

Three Dimensions

Excuse our Exponents

The Absolute Values

A Fraction Ahead[6]

Zero Slope Gang

The Remainders

Partial Sums Society

Parenthesis Princes/Princesses

We Like Pi[7]

Calculus Clan

Trig Troupe[8]

Arithmetic Acrobats

Vertex Fellowship

Ratio Union

Integral Insurgents

Odds and Ends

The Functions

The Exponents[7]

The Order of Operations[5]

Linear Combinations

Matrix Mavericks

The Numbers

Ascending Alliance

In the Curve

Triple Root Patrol

Polynomial Posse

Obtuse Angles

So Obtuse[4]

Descending, Inc.

Brilliant Brains

Less Than Zero

The Challengers

Fraction Force

The Equations

The Critical Values

Double Root Disciples

Exponent Guild

Seven Sines[6]

using "sines" in place of "sins"

Odd Number Order

Quotient Rules

Clockwise Circle

Subset Association

Wavelength Warriors

Division Dominators

The Theorems

Symmetric Properties

Spatial Thinkers

Number Wizards

The Mean Values

Derivative Demons
Math Team Name Generator
How to Create a Great Math Team Name
Use the following tips to create your own great math-related team or group name:
Start with math terms. Math is a wide-ranging subject of study, meaning that there are many common and unique math terms available. An internet search for "math terms" or "math terminology" will give you access to a variety of lists you can peruse to find an excellent math team name. Use the term on its own or add a descriptive word (like "gang" or "brigade") to it to make the perfect name for your team.
Think about your group members. While using math-related terminology is probably the easiest way to come up with an appropriate name, you can get inspiration from the group itself, too. Consider your team members and words that you'd use to describe them individually or collectively. Again, a single word may work, or a short phrase may be more to your liking.
Name your group after your favorite type of math problem. Find unique ways to describe your favorite type of mathematical problem (or, alternatively, your least favorite). Add some alliteration or humor to your math team name to keep it fun — for example, our list's suggestion of "Subtraction Squad."