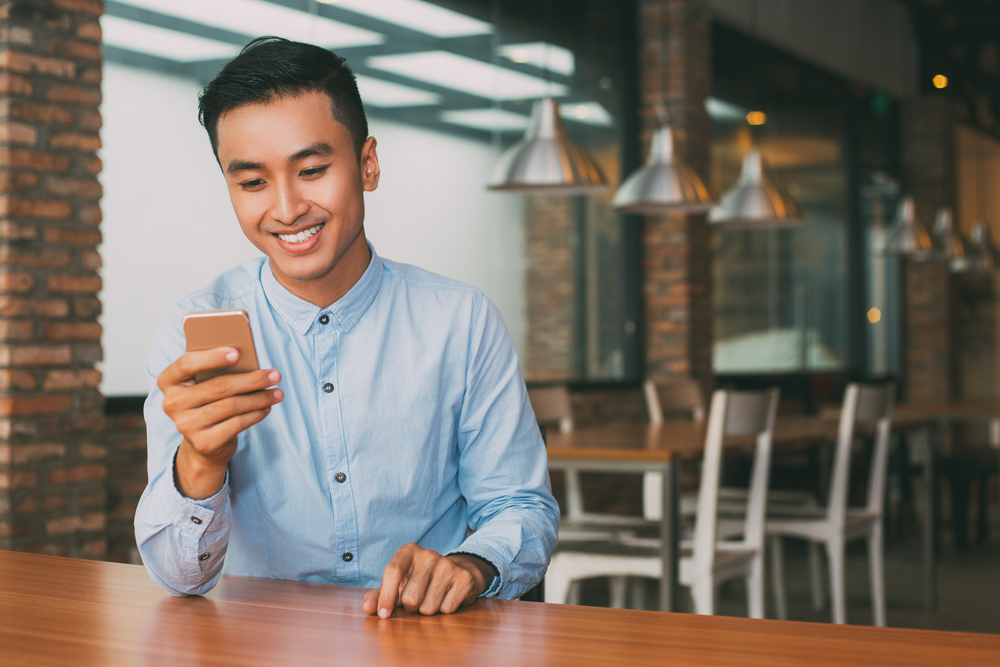 Social media, text messaging, and group chats have become an integral part of modern life.
Group chats can help you make plans more easily and stay connected to friends, regardless of where they live or how busy your schedules are.[1]
But chatting isn't just an easy way to connect. It can also help you develop social skills, expose you to different perspectives, and help you gain new knowledge and creativity.[2]
With nearly half of LGBTQ+ reporting that they live in unwelcoming environments,[3] group chats can also provide a support system and found family.
Whether your group chat is snarky or serious, we have more than 40 LGBTQ+ group chat name ideas below. Scroll past the list for tips to help you create your own options.
The Alphabet Mafia[4]

Skittles[4]

Queerly Beloved[5]

Everyone Is Gay

A Great Big World reference

Somewhere Over the Rainbow[6]

The Gays™[4]

The Drag Kings[7]

Here Be Queers[4]

The Colorful Crew[4]

The Pride Room[8]

Lettuce Garlic Bacon Tomato Quesadilla[4]

Fab Five[9]

Spectrum Club[10]

Rainbow Alliance[10]

Rainbow Lounge[7]

True Colors[11]

The Spectrum[11]

Dancing Queens[9]

Bend and Snapchat[8]

Legally Blonde reference

Kissing Booth[7]

This Side of Paradise

Hayley Kiyoko reference

The Uncishets[4]

Rainbow Connection

True Trans Soul Rebels

Against Me! reference

The Gay Agenda[12]

Paradise Complex[7]

Pretty Little Liars[9]

Girls Like Girls

Hayley Kiyoko reference

The Plastics[9]

Mean Girls reference

Lovely Great Best Terrific[4]

La vita nuova

Christine and the Queens reference

The House of Flowers[13]

The Unicorn Family[13]

Charlie's Angels[9]

7 Rings[9]

Ariana Grande reference

Useless Phrases

King Princess reference

Chosen Family[9]

Gossip Girls[9]

The Rainbow Room[8]

Prism[11]

Let's Have a Kiki

Scissor Sisters reference

Raining Glitter

Kylie Minogue reference

Rainbow Vision[10]

Are We Still Friends?

Tyler, the Creator reference

DNA[14]

short for "definitions not applicable"

Hearts to Break

Kim Petras reference

Rainbow Royals[4]
How to Create Your Own Gay/LGBTQ+ Group Chat Names
Keep the following tips in mind to create your own gay/LGBTQ+ group chat names:
Get inspiration from popular culture. The best group chat names will be quite obviously created by and for an LGBTQ+ group. The community has its own unique slang and cultural references (such as songs and TV shows), which you can use to inspire your team name.

Get inspiration from your group. Your group chat name doesn't have to make sense to everyone — just your close circle! If you have any inside jokes or special memories with your friends, use them to inspire your group chat name. This will give you a more unique name if you'd prefer to avoid the usual pop culture references and puns.
Use your unique sense of humor. Humor really varies depending on the person and the group. Some of us are sarcastic, while others are sensitive and can't stand crude humor. Choose something that's funny to you and your group — or be cautious what you choose if you don't all share the same sense of humor!