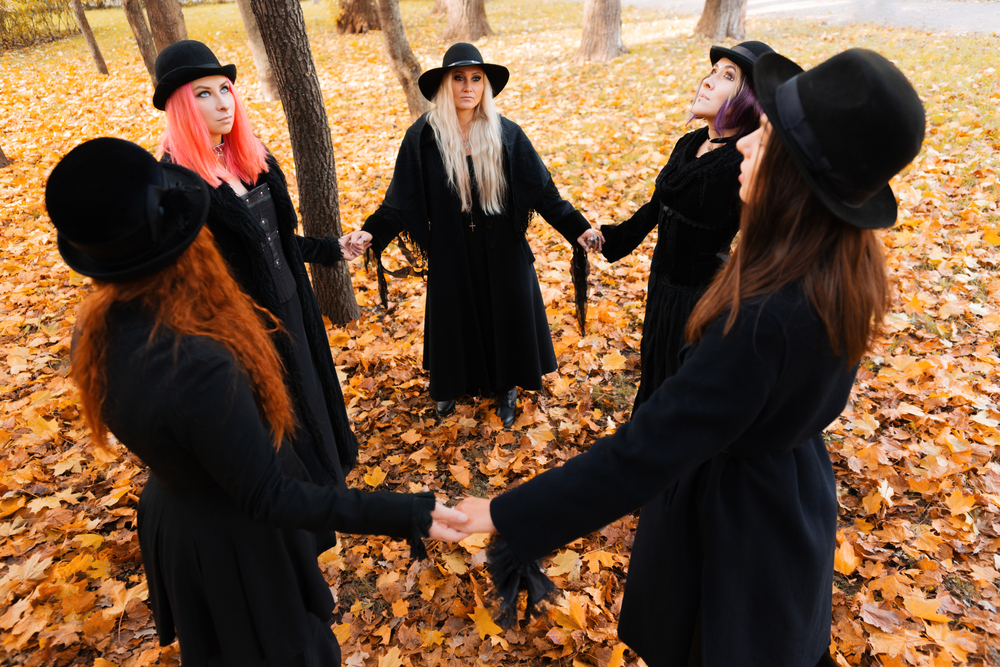 Covens have long been recognized as gatherings of "witches," but they exist in many forms, ranging from those that study traditional herbs as a hobby or play magic-themed games to those that practice Wicca as a pagan religion.[1]
Though no one knows precisely how many covens exist across the world, several 2018 studies found an estimate of about 1.5 million witches in the U.S. — a considerable increase from the 1990 estimate of about 8,000![2]
One of the earliest researchers to recognize covens was actually an Egyptologist, Margaret Murray, who published The Witch Cult in Western Europe in 1921 and believed that all covens had 12 members.[3]
Whatever your coven's size or practices, we have more than 60 witch coven name ideas to choose from below. Scroll past the list for tips to help you create your own unique names!
How to Create Your Own Witch Coven Names
If none of the name ideas on our list above is perfect for your coven, use the following tips to create your own name ideas!
You might even want to create a list of options with your group and take a vote to find the best one.
Consider your group's purpose. What are your activities and practices? A group playing a magic-based game will need a much different name than one undertaking a serious religious practice.
Consider your members and their interests. You can get inspiration from your members' favorite places, rituals, books, and more. For example, if you all live near or enjoy visiting Lake Huron, you might want to choose something like "Huron Circle" or "Huron Starfall Coven."
Call upon tradition. Pagan and Wiccan texts like The Gardnerian Book of Shadows can provide information about the rituals and practices of witches throughout history to inspire your team name.
Don't choose anything too humorous or kitschy. Unless you're cosplaying the Sanderson Sisters, names that try to sound clever and funny or are heavily pop-culture influenced usually aren't the best for a coven.