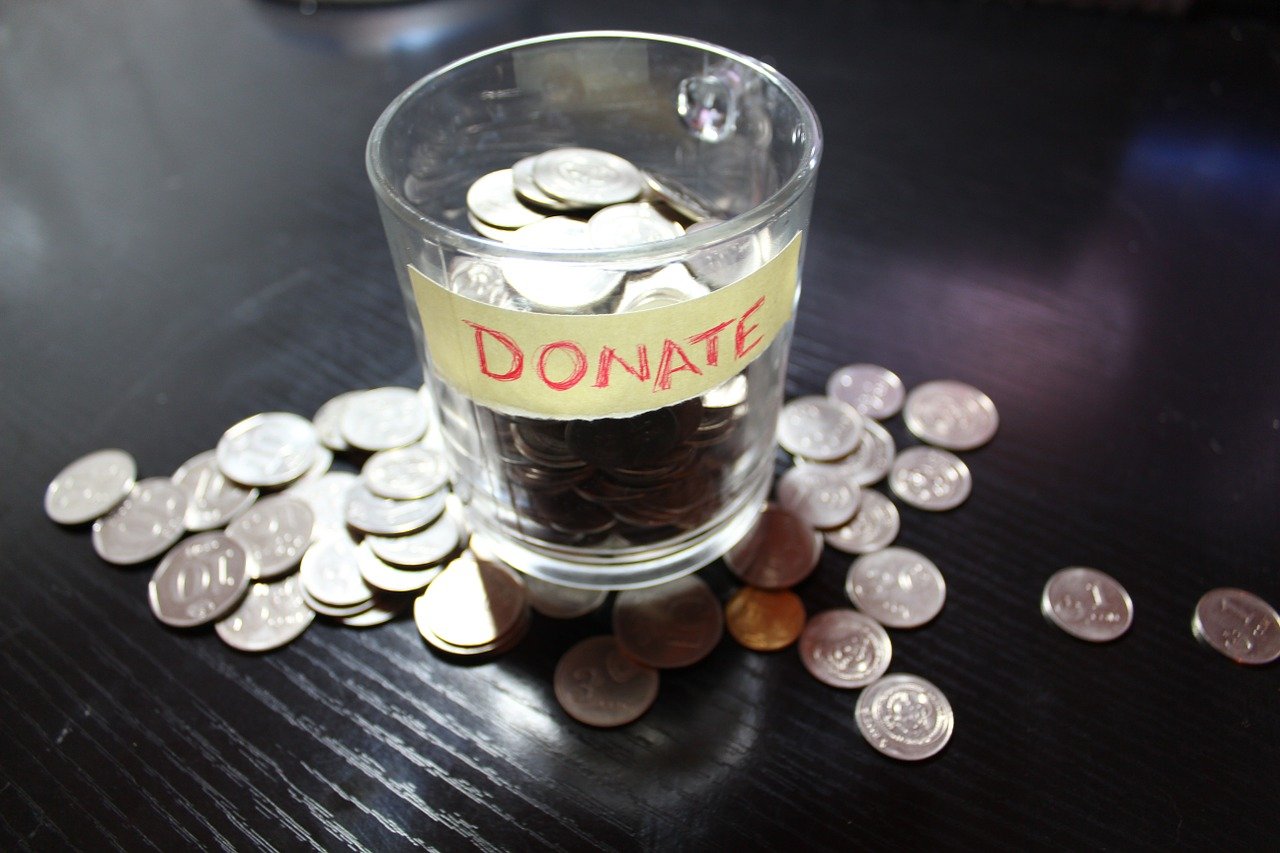 Individuals do nearly 75% of all charitable giving,[1] so marketing your fundraiser well and appealing to solo donors can help your chance of meeting your goal.
Choosing a great name for your fundraising team is essential to marketing your fundraiser, inspiring your team members to reach their goals, and creating a greater sense of team spirit that unites you behind your cause.
The name should appeal to people's emotions, make them feel good, provide a sense of purpose, and emphasize the impact of the fundraiser.[2]
Below, we list more than 200 fundraising team name ideas — some that will work for any type of fundraiser and others that reference specific events or causes.
If you'd like to create your own team name rather than using one from our list, we also have tips for creating a great fundraising team name below.
General
The following names will work for most fundraising teams, regardless of the cause:
Improving Our Tomorrows

Inspired Not Tired

Never Giving Up

Making It Happen

The Crusaders

Charitable for Change

We Won't Stop

Refuse to Lose

Crusaders Forever

Always Inspired

Extraordinary Givers

Helping Hands

Power Givers

The Charitable Charm[3]

Giving is Receiving

Extraordinary Support

Closer to the Goal

We've Got This

Contributions for Solutions

Contribution Collective

Energetic Initiatives

Acts of Grace[3]

Being Extraordinary

We Can Do This

Sharing Compassion

Hope Givers[3]

The Tireless Supporters

Vital Volunteers

The Goal Getters

Dynamic Auxiliary

Giving is Living[3]

Collection Collaborators

Making Strides

Significant Support

Greater Purpose[3]

Humanity Helpers

Growing Awareness

Passion for Compassion

Limit Exceeders

Department of Support

Insight to Compassion

Strength Unstoppable

Investing in Hope

In This Together

Dynamic Contributions

Generous Givers

With Utmost Consideration

Compassion Intuition

Sharing Our Vision

Meeting Our Goals

Considerable Contributions

Exceeding Expectations

Showing We Care

Making a Difference

Playing Our Part

Where Compassion Meets Action

People Helping People

Enlightened to Give

Solutions From Contributions

Giving is Joy

Dynamic Donations

We Are Unstoppable

Ready to Inspire

Donation Occasion
Customizable
The following names are customizable, allowing you to incorporate the name of the person or people you're honoring with your fundraiser.
[Name]'s Hopeful Hearts

[Name]'s Believers Brigade

[Name]'s Charity Champions

[Name]'s Compassion Crusaders

[Name]'s Warriors for Change

Hope for [Name]

[Name]'s Giving Guardians

[Name]'s Pioneers of Purpose

[Name]'s Victory

[Name]'s Changemakers

Strength for [Name]

[Name]'s Support Squad

[Name]'s Angels in Action

[Name]'s Fundraising Fighters

[Name]'s Legacy

[Name]'s Champions
Event Types
Below, we list fundraising team names that are appropriate for and inspired by specific event types, from auctions to bake sales to golf tournaments:
Auction (Live or Silent)
Won't Be Outbid

Bid to Win

In It to Bid It[4]

Hush & Hustle[4]

Bidding Above Reserve

Bid to Give[4]

Silent Shuffle[4]

No Lids on Bids

Inspired to Bid

Bid for Good[4]

Bidding for Baskets

To the Highest Bidder

Outbid the Rest

Silence is Golden
Bingo Night
Bountiful Bingo

Bingo Palooza

Dynamic Diagonals

Supportive Scorecards

Dabbing for Donations

Never B-4

The Bingo Blotters

Should We Stay or Bin-Go?

The Bingo Brigade

Bingo Aid

All in a Row
Bowling Tournament
UnBOWLievable Support

Ten-Pins for Funds

Striking Up Funds

Lucky Strikes & Spares

Pins to Win

Strikes All the Way

How We Roll

Perfect Follow-Through

Team Strikes & Spares
Carnival
FUN-Raising Jamboree

Fun Fair for Funds

Carnival for Contributions

Funds From the Fair

Carnival Collaborators

The Carnival Squad

Carnival Crusaders

Amusement Auxiliary

The Fun Fair Force
Car Wash
Supportive Suds

Wash, Rinse, & Raise

Suds for Support

Clean Cars for Donated Dollars

Team Sparkle & Shine

Car Wash Collective

Sudsy Solutions
Casino Night
Giving All or Nothing

Rolling the Dice

On A Roll

Odds in Our Favor

Supportive Wagers

The Good Luck Club

Playing for a Purpose

Excellent Odds
Coin Collecting
Spare Change Changes Lives

Pennies, Pups, & Purrs

Change for Changes

Pennies for a Purpose

Purposeful Pennies

Making a Difference With Your Change

Bring Your Change
Cookie or Bake Sale
Cookie Crusaders

Giving With Goodies

Baked for Others' Benefit

Eat Dessert First for Good

Cupcakes for Collections

Buy Baked Cake to Donate

The Baker's Dozen Donations

Sweets for Support
Charity Dinner
Eat, Drink, and Be Supportive

Dinner for Donations

The Benefit Buffet

Sip and Supper

Purposeful Pasta

The Dinner Crew

Pasta Palooza

FUN-Raising Fiesta

Pizza for a Purpose
Family Night
Family Fun Giving Funds

Families for Philanthropy

FUNdraising Family Night

CharitABLE Families

Giving Families, Happy Families

Family Contributions for Solutions

Family Night for Funds
Food Drive
Because Cans Can

Empty Bowls Become Full

Feeding Their Needs

Give What You Can

Souper Heroes

We CAN Do It!
Golf Tournament
Par for the Cause

Hole in One

Supportive Swings

Aligned to Donate

Swinging to Our Goal

Generous Giving Golfers

Swinging for Support
Raffle
FUN-Raising Raffle

Tickets for Givers

Raffle Ready

Supportive Sweepstakes

Raffle Squad

Get Your Tickets!
Wine Tasting
We Give a Sip

Vital Vino

Toasting Our Goals

Vino VIPs

Cheers for Giving

Spirits for Support

Just Contribute -- Wine Not?

The Sauvignon Supporters
Causes
You might also want to choose a name specific to the cause for which you are fundraising. We list name ideas for common fundraising causes below:
Alzheimer's
ALZ for One and One for ALZ

We're ALZ In

Team Memory Makers

Memory Keepers

Team ALZ for One

Annihilating Alzheimer's

The ALZ for One Squad
Animal Shelter/Animal Welfare
The Wiggle Walk

Palooza 4 Pets

The Wags & Woofs Force

Drool & Sip

Wine, Wags, & Whiskers

Second Chances

Team Wagging Tails

Meows for Miracles

Pet-A-Palooza

The Wet Noses Squad

Woof & Purr With a Purpose
Cancer
Striking Out Cancer

CUREageous & Strong

Carcinoma Kickers

We've Got CUREage

Lungevity

Cancer Stompers

Straight Outta Chemo

Pancreas Pirates

Brain Brigade

Thinking Pink

Mind-Boggling

Breast Friends Forever

On the Brain Train

The Great Minds
Cystic Fibrosis
Breathe & Believe

Coming Up for Air

Just Breathe

Keep Calm & Breathe

Each Breath Counts

The Breath Squad
Ehlers-Danlos Syndrome
Tissues With Issues

Bendy Brigade

Zebra Collective

Fragile, Not Broken

Getting Our Stripes On

Zebra Strong
Schools
Support for Schooling

Funds for Fun

Donations for Education

Fun Quest

Funding Futures

Team Knowledge

Caring for Kids

The Funding Force

The Learning Lineup
Fundraising Team Name Generator
How to Create a Great Fundraising Team Name
As you can see in our list above, there are three general categories of fundraising team names: general, uplifting names, event-inspired names, or cause-inspired names.
You can choose any one of these three name types, but the option that works best for you will likely depend on the details of your fundraiser.
In addition to the cause and event type, you'll want to consider the following:
Whether the fundraiser is ongoing or a one-time event
Whether it will benefit one or several organizations/causes
Whether teams will compete to see who can raise the most money (if so, you can choose a more lively and competitive name)
You can adapt the names on our list or create your own that incorporate these factors — for example, "FUN-raising Fiesta Fridays" for a weekly fundraising dinner.
When participating in a corporate or school-based fundraiser, it's also important to make sure the name you choose is appropriate for the participants and the environment.
To use one severe example, dark humor obviously wouldn't be a good fit for your middle school-aged child's bake sale!
Whether picking from our list or creating your own option, there are endless unique and creative team names that can help you advertise your fundraiser and meet your goals!