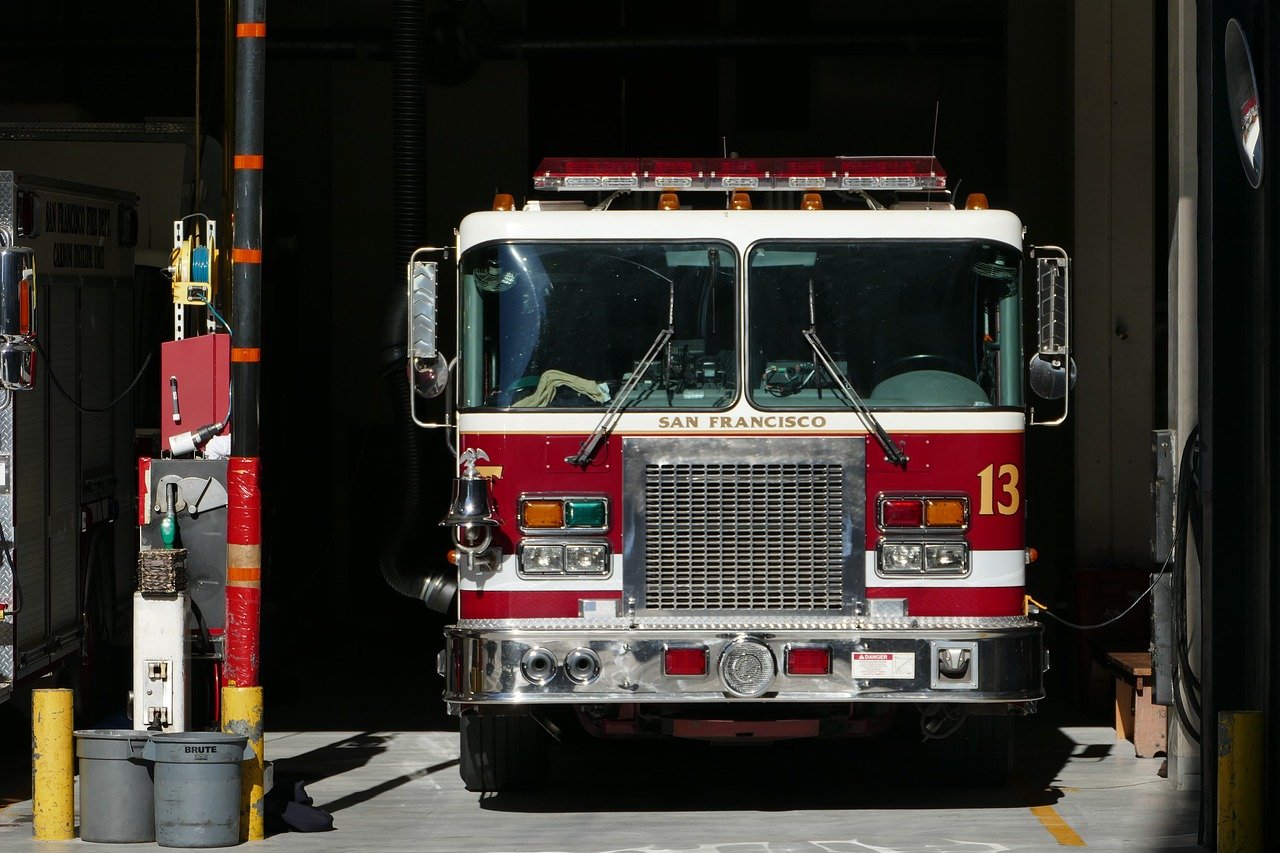 Firefighting dates all the way back to the second century CE when the first hand water pump was invented as an attempt to stop fires.[1]
In the U.S., volunteer and private fire companies have been saving lives since the 1600s.[1]
Today, America faces more than one million fires per year — some small and some severe.[2]
While this number has been trending downward since about 2015,[2] that's still an incredible number of fires, and firefighters have saved countless lives in their efforts.
Firefighters are community heroes but are also known to have great banter and inside jokes among themselves. Whether you want to boost your team's morale with a tough-sounding team name or make them laugh, we have more than 160 firefighting team name ideas below.
Scroll past our list to find a name generator and tips for creating your own team name!
Funny
Fools on Ladders

We Don't Start Fires!

Hose Before Bros

Disco Inferno

The Nozzle Jockeys

Too Hot to Handle

Ladder Day Saints

The Terra Torch Types

The Sprinklerheads

On the Dozer Line

The Jumpsuit Rappellers

The Bladder Bag Club

Firehouse Fire-Breathers

Always Combustible

Wafting Wind Vectors

Not Muddled by Fire

Firehouse Crusaders

Bustin' Ours, Savin' Yours

One Hose Wonders

The Fusee Flares

Fire Code Violations

Five Alarmed Bros

Station in Disarray

The Firehouse Dogs

Fire Escapees

Real Life Flamethrowers

Decked Out in Air Masks

The Active Hot Spots

The Kevlar Krew

Perpetual Coyote Tactics

Fire Whirl Conquerors

The Levitating Ladders

No Pyros Allowed

The Spark Suppressants

The Fireflies

Foam or Water?

Fire Jumpers Unflinching

Heavyweights & Hazards

Five Alarm Chili Crew

Ramshackle Station
Heroic/Strong
The Bravery Battalion

Backdraft Brigade

Safety & Prevention Crew

No Hype, Just Heroes

In Direct Attack

On the Frontline

Hydrant Heroes

On the Aerial Attack

Dedicated and Accountable

The Arial Ladder Collective

Thermal Resistant Force

Exceeding Federal Standards

Winning the Battles

Suppression Tactics Team

At the Ready

No Flame Too High

Courageous Collective

Running Toward Danger

Zone of Safety

Taking Safety Seriously

The Unsung Heroes

Commanding the Squad

On the Offensive

Cooling the Firestorms

The All Clear Brigade

Public Protection Group

Blaze Extinguishers Crew

Rapid Rescue Network

Jaws of Life Lineup

Into Significant Action

Stamina for Survival

Fire-Resistant Fury

Red Flag Warning Force

Team of Tenacity & Spirit

Extinguishing the Threat

Inferno Battlers Zone
Other
Hydrants and Hoses

Alarm Assignment Group

Firestorm of Characters

Dragging Our Hoses

Fiery Phoenixes

Stop, Drop, and Roll

The Ladder Launchers

The Smokejumpers Squad

Boots on the Ground

Fire Facts Network

Team All Clear

The Anchor Points

Alarm Sounders Club

Collapse Zone Crew

Escape Route Squad

The Fire Quelling Club

Evacuation Expectations

Team Bunker Gear

Resisting Fire and Water

Always Insulated Group

Layers of Aramids

Smothering the Fire

Non-Flammable Network

Brigadier Turnout Gear Crew

Fire Hose Commanders

Structure Salvage Initiators

Ascending Fire Whirls

Activate, Assist, Attempt

Fuel Removers Club

Controlled Burn Barriers

The Fire Paradox

Not Flammable

Highly Combustible

Flammable & Combustible

Easy to Ignite

Safety Steps With Smokey

Sounding the Alarm

Stretchin' Our Lines

Truckies and Deckies

Preventing the Spread

Checking for Heat

Escape Route Planners

Fall and Crawl Club

In the 3D Zone

Imminent Flashover Conditions

Fire Watch Network

Team Indefatigable

Free of Hazards

Entering Decontamination

The Bank Down Zone

The Obsolete Jumping-Sheets

On the Escape Ladder

Safety Standards Squad

Impervious to Fire

Persevering Obstinately

Snuffing It Out

Dousing the Flames

Ventilation Strategy

The Two-Way Radio Brigade

Smothering the Sparks

Ceasing to Burn

The Nine-One-One Network

Flashpoint Force

Igniting in Air

The Intentional Prevention Group

Just Doin' Our Job

First In, Last Out

Bucket Drops & Buffer Zones

Kindled With Kindness

Backpack Pump Brigade

Cold Trailing Collective

In the Drop Zone

The Initial Attacks Crew

Requested to Respond

In the Combustion Zone

Grubbing and Trenching

Preliminary Fire Line Forces

Emergency Measure Experts

Not Playing With Fire

The Exothermic Reactions Group

Fighting Fire With Fire

Operation Burn Out

Test Fire Tactics

The Swamper Network

Fire in Our Hearts

Firefighters Called

In a Defensible Space

The Cache and Crew

Inferno Fighters

Blaze Busters

Red Brigade

Fire Masters

Hose Heroes

Blazing Bulls

Fire Breathers
Firefighting Team Name Generator
How to Create a Great Firefighting Team Name
As noted above, there's a bit of a spectrum when it comes to firefighting team names, from serious to silly.
Regardless of which type of name you decide to use, keep the following tips in mind while creating your name; we used these same tips while creating our list:
Get inspiration from firehouse terminology and equipment. You spend long hours on the job, so you know this jargon well! Incorporate terms like "deckies," "truckies," and "drills" — or some that are even more obscure, if you want your team name to feel like something only insiders will understand.
Don't fear the "fire." Fire is a powerful, natural force — something that most people respect and fear. Though you spend your days fighting fires, you can use the word "fire" in your name or as an inspiration for your name. (Examples from our list include "The Fire Quelling Club," "Fire-Resistant Fury," and "The Fireflies.") You can also use related words like "spark" and "inferno."
Whether serious or funny, keep the name short and catchy. The best team names are usually four words or less. In general, the shorter and simpler, the better; this will make the name easier to remember and say.