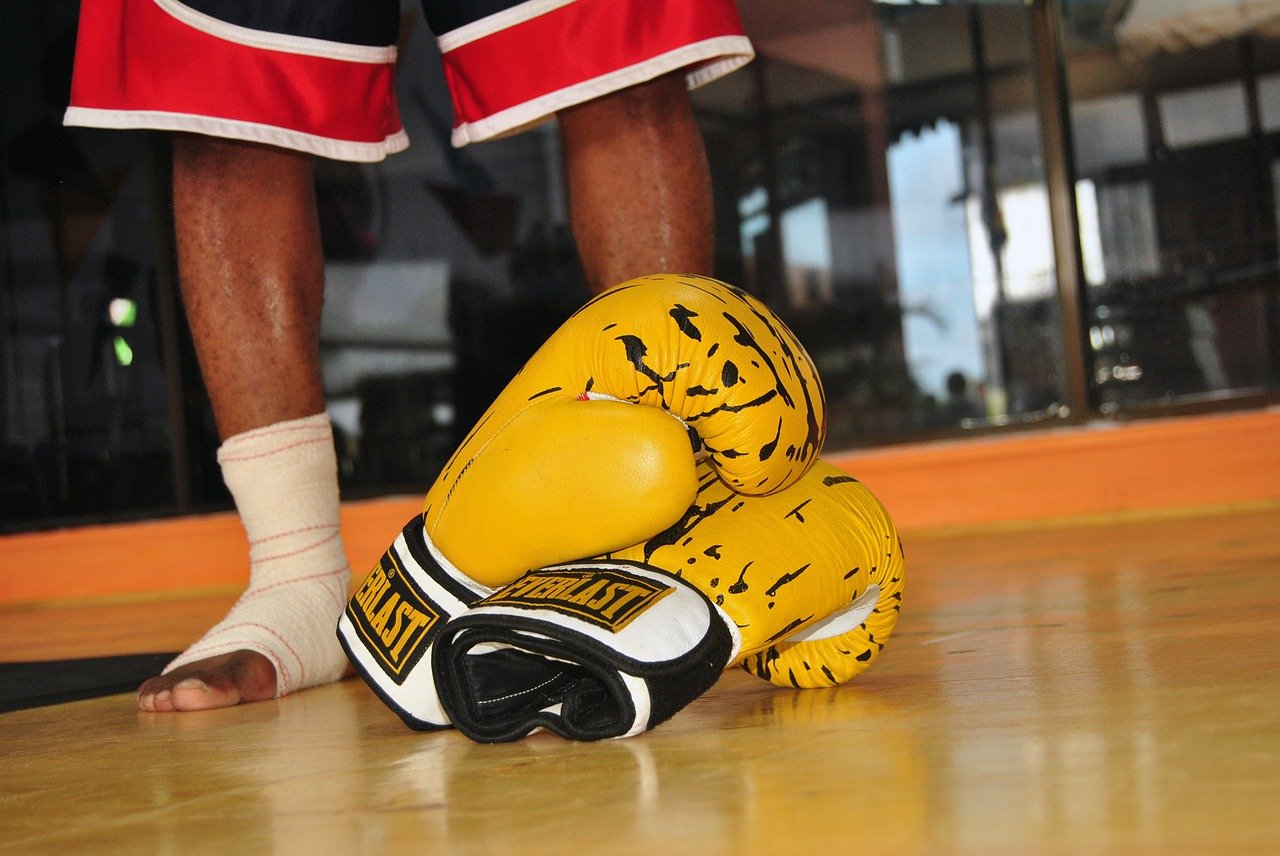 Combat and fighting have seemingly always been a part of human history, and even the closest living species to humans, chimpanzees, use spears as weapons against other primates.[1]
Despite advancements like weapons, vehicles, and armor,[1] hand-to-hand combat is still regularly seen. In fact, we've made sports out of it!
Look no further than boxing, jiu-jitsu, professional wrestling, and MMA, for example.[2] World Wrestling Entertainment (WWE) and the Ultimate Fighting Championship (UFC) are each worth several billion dollars![3][4]
If you need a tough and combative name for your fighting team, you've come to the right place.
Below, we have the list of ready-to-use fighting/combat sports team name ideas — plus, scroll below the list for our team name generator and tips on creating your own team name.
Uppercut Crew[5]

Under Hook Trappers

Headgear Required

Kung Fu Fighters Force

Fight Club[5]

Punching Pals[6]

The Hammer-Fist Squad

Gladiators[7]

Sucker Punch[5]

Choke and Clinch Maulers

Conduct of Combat

Pinch Grip Tie Positions

Swing for the Fences

The Mandatory Eight

The Aikido Defense Crew

Kung Fu Concentration

Fast as Lightning

Concentration of Force

The Fearless[6]

Denoting the Aggressive

Armor and Sticks Squad

Jabtastic[7]

Combat Heroes[6]

Cross Lockers Network

Kicking Like an Ax

Disable First, Score Later

Complex Armour Combat

The Evasive Dodgers

In the Cage

Butterfly Guard Brigade

Never Back Down[6]

The Hooks Are In

SPAR-tans[7]

The Illegal Fish Hooks

Strikers and Grapplers

Mixed Martial Warriors

Catching Limbs

Karate Kickboxers

No Holds Barred

Final Round

Guillotine Brawlers

Omoplata and Overhooks

Strategic Punch Squad

The Arm Triangles Crew

Headlock Squad[6]

MMAdness[5]

Winning Madness[6]

Ground Slammers

Aggressive and Unstoppable[6]

Fast Foot Force

Competitor Escapees

The All-Out Fighters

G&M

short for "gaining and maintaining"

Anaconda Choke Club

D'arce Choke Decisions

Collar-Tied Headlocks

Jumping Knee Strikes

Flat on the Mat

Flying Knees

Putting In the Hooks

Jiu-Jitsu Jabbers

Hand-to-Hand Combat Crew

Kicks and Locks

The Anything Goes Collective

Pankration Elements

Inferior to Superior

No Predetermined Outcomes

Building the Momentum

Swiftly Taking Punches

Tap Out and Take Down

Vale Tudo Peaks

The Trip and Throw Club

Twisters in the Pit

Zuffa Fighters

Disabling All Opponents

Throwing In the Towel

Falling Through the Ropes

Boxing Universe Society

Worth More Than a Jab

The Power Punches Set

Neutral Corner Network

Lacing the Gloves

Bell Rings, Round Ends

Hitting on the Break

We Go the Distance

No Clear Winners

Fully Leveraged Haymakers

Throwing All the Feints

Four Illegal Actions

Hitting Below the Belt

Lightweights and Heavyweights

Breadbasket Brawlers

Pure Boxing Punchers

Head Guards and Gloves

The Score or Disable Crew

Perpetually Confrontational

The Impressive Winners

Foils, Epees, and Sabers

No Prisoner Taken Scenario

Mixed Martial Arts Team

Kendoka in Bogu

Self Defense Modes

Traditional Folk Wrestlers

Bamboo Saber Fighters

The Wield and Parry Club

Fencer's Foilists Force

The Dohyo Gyojis

Danger Zone Competitors

All Opponents Neutralized

Standers and Crouchers

Holds and Throws Group

Starting the Bout

Punching Bag People

In the Neutral Corner

The Ringside Seconds

MMA Combat Scenarios

Fighting Disciplines Inc

Pumping the Adrenaline

Fighter Culture Collective

The Greatest Strikers

Athletes, Not Spectators

Muay Thai Matrix

Avoid the Paintball

The Call to Combat

Shin Guards Optional

Mouths Guarded, Hands Wrapped

MMA Pro Network

Prepped for Combat

The Combat Project

You're Going Down

Ready to Tear It Up

Acrimony

Pumped and Ready

Dark Sides Will Surface

Brushing It Off

The Uncontrolled Rage

Doyens of Breaking Stuff

Unavoidable Annihilation

Taking It Outside

Determined and Indestructible

Masters of Achilles Locking

Invincible War Masters

Last Ones Standing

Aggressively Unstoppable

The Nightmares Avenged

Final Countdown Champions

Authorities in Combat

Combat Night Heroes

The Ultimate Strikeforce

Vow to Soldier On

Fight Gloves Network
Fighting Team Name Generator
How to Create a Cool Fighting Team Name
There are many ways to create a cool fighting team name. You can go abstract and use a phrase unrelated to fighting that sounds tough, or you can take inspiration from fighting itself — the moves, the equipment, or less specific terms like "combat."
Since fighting-related sports are all about intimidation and person-to-person battles, the best team names will be those that serve a dual purpose: making the opposing team or fighter shake in their boots, and motivating your team to do well.
Include active words that convey strength and skill, like "fast," "champions," "ready," or "hit."
To be sure that your team name isn't just tough-sounding but also the right fit for your team, consider choosing the name collectively.
If you decide not to narrow down our list above to your favorite picks and choose one, you can have members of your team brainstorm suggestions, then take a vote on which one suits the team best!