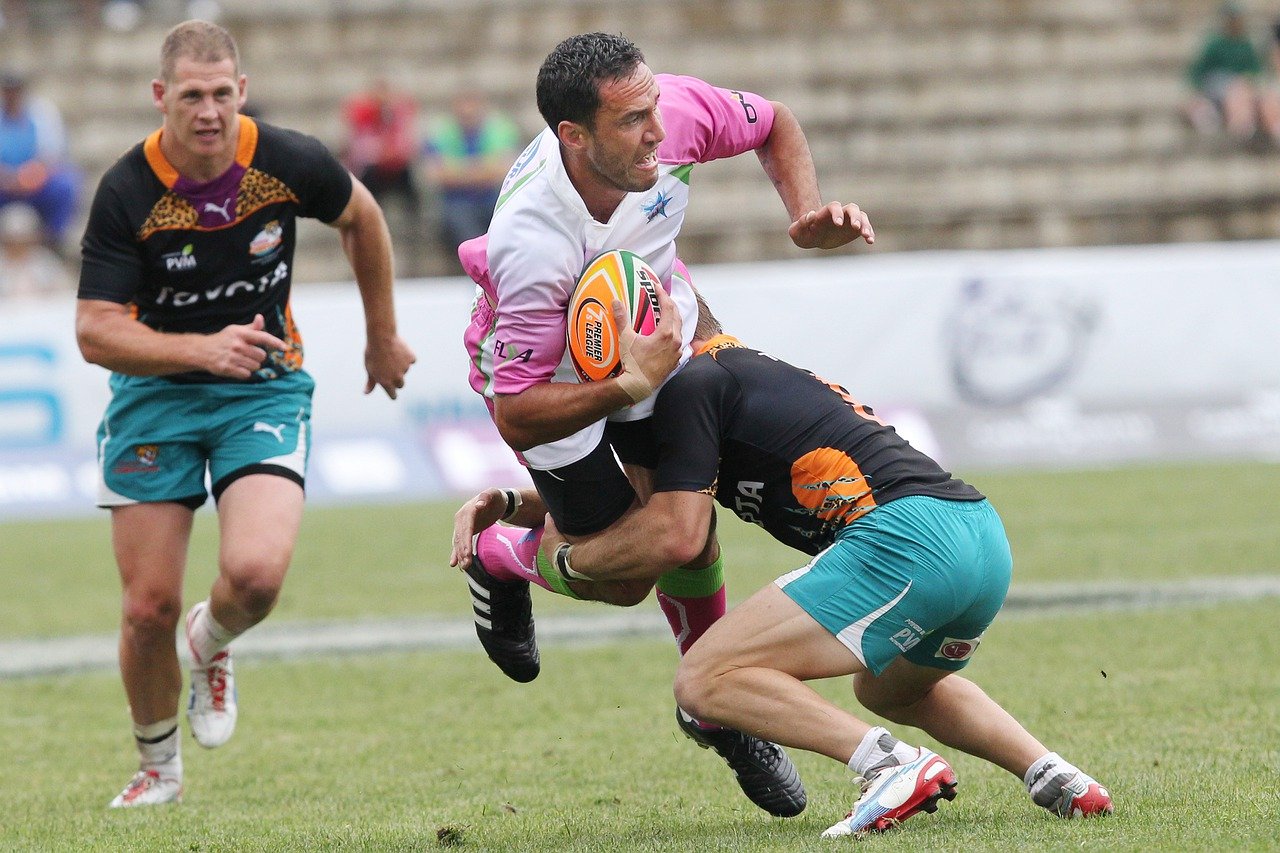 Rugby is a fast-paced, tactical game, whether you're playing it on the pitch or in a fantasy league.
Rugby apparently began in the 1800s when a student at Rugby School, William Webb Ellis, began making unique plays that went against football conventions.[1]
The game continued to develop, and the first official rules were solidified in the 1860s.[2]
Below, we have more than 50 fun fantasy rugby team name ideas.
If you'd prefer to create your own unique team name, we also share some tips below the list to help you brainstorm.
Note that tag rugby (also known as Oztag) is a slightly different game and calls for a different type of name. Find ideas for tag rugby in our list of Oztag team name ideas.
How to Create a Great Fantasy Rugby Team Name
Use the following tips to create more options for fantasy rugby team names:
Use the names of your favorite players. Creating puns around the names of your favorite players is one of the easiest ways to come up with a great fantasy rugby team name. Choose one or several players, then make a list of words that remind you of their names somehow — for example, "dog" rhymes with "Stuart Hogg." You can then find phrases that play on that word and name, such as our list's example of "Who Let the Hoggs Out?"
Reference the sport. Rugby's rules, strategies, and plays can provide plenty of inspiration for your fantasy rugby team name. You're probably familiar with the terminology already, but if you get stuck, browse a rugby dictionary like those from Bleacher Report or ESPN and see which terms jump out at you.
Get rhyming! Names that rhyme are catchy and easy to remember. Whether you're naming your team after a particular player, getting inspiration from the game itself, or using another term or phrase, finding words that rhyme makes it easy to create a unique option. For example, you could name your team "Hill's Thrills" after Richard Hill.