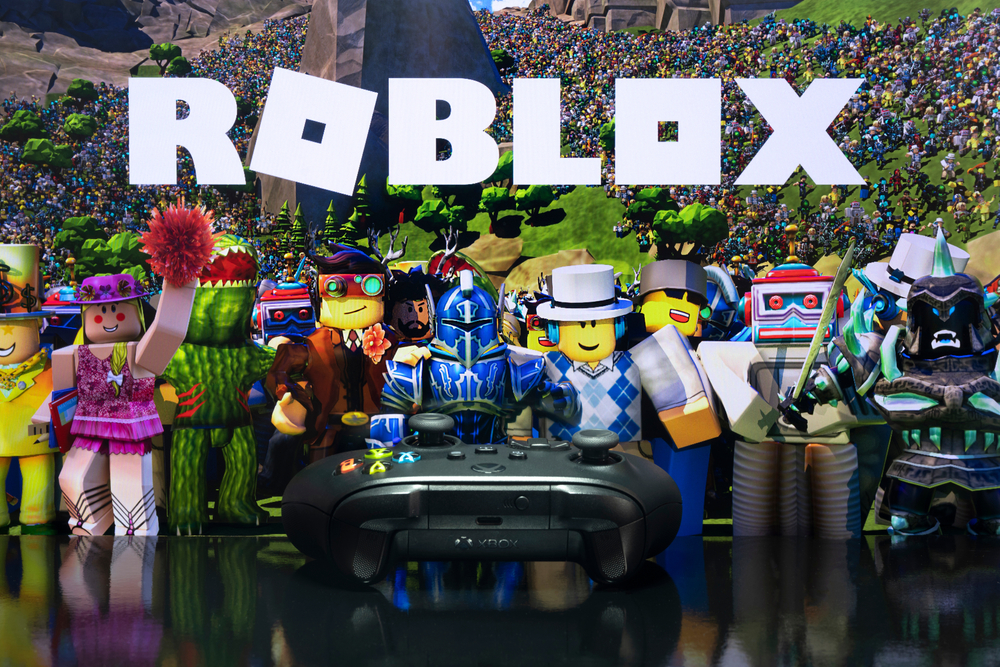 With over 40 million daily active users,[1] Roblox is one of the most popular games worldwide.
In the U.S., it's actually the top game among five- to 12-year-olds.[2]
Because Roblox is free to play,[3] anyone can join — making it a favorite of young friend groups, who can play together regardless of whether they're willing or able to pay for games.
Whether you want an aesthetic Roblox group name or just something that sounds cool, we have more than 60 ideas to choose from below.
Note that Roblox group names must be unique; if the idea you like on our list is already in use, you can adapt it to make it unique. See our tips for updating or creating your own Roblox group names below the list.
outfit check

for a clothing group

cloud nine

fly high[4]

[Name] Studios

for a clothing or developer group

[Your Username] Fan Club

outxrspxce

your local drama club[5]

DreamScape

[Name] Productions

for a developer group

zephyr[6]

tea circle[5]

cosmic angels[7]

club candy

[your username]'s angels[8]

Falling Blxssoms[9]

Maison Chai[10]

Blox Force

sctintillx[11]

fairy fields

Blox Legion

bloomia[7]

ephemeral[6]

shenanigans[5]

[Name]'s Boutique

for a clothing group

puretopia[7]

code black[12]

cozyfields[7]

L'enchante[10]

afterglow[6]

above the stars[4]

Pugasaurus

Coffee Shop[13]

The Fairy's Land[13]

sugarrush[10]

stcrm[8]

violxnt storms

Order of the Blox

aesthetic souls[4]

epxphanyx[11]

squid squad[5]

atelier[9]

morning dew

1ngenues[11]

superfly

fairy dreams

Bloxville Bandits

supreme surfer

3 am club

recycle bin[10]

aromatic wonder

meraki[6]

UFO Hunting[5]

pristinex[11]

lucidgarden[7]

the violets[12]

carriage of chill

Heaven's Garden[13]

backstage

hiraeth[6]

'90s Bedroom[10]

'50s Diner[5]

daffodils[13]

pixie meadow[7]
How to Create Your Own Roblox Group Names
If none of the names on our list above are perfect for your group or the one you like has already been claimed in the game, use the following tips to customize the name or create your own from scratch:
Follow Roblox's naming rules. Group names must be unique (unused) and no longer than 50 characters long.[14] Your name also shouldn't include any special characters or trademarks.[15] Be sure to follow these rules so your group can grow and thrive!
Be descriptive. Players can search to find groups to join, so adding words that describe your group's interests can help you grow the group. For example, you might want to include words like "Ninjas" or "Boutique" to attract players interested in those types of groups. If you're creating a roleplay group, you might want to include "Roleplay" or "RP" in the name.
Make it your own. Because your Roblox group name has to be unique, you might find an idea you love on our list or elsewhere, only to discover that it's already taken. In this case, you can use unique spellings or add to the name to personalize it to your group — for example, creating "xphmrl" or "Ephemeral Soldiers" from "Ephemeral." An easy way to make a name your own is to replace one or more vowels with "x" or remove them.