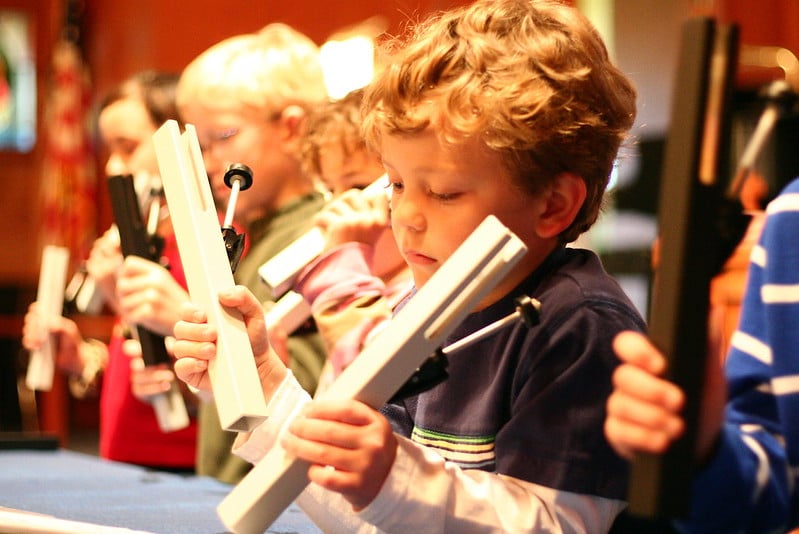 Youth choirs perform worldwide on stages large and small, with some even taking the stage at the iconic Royal Albert Hall![1]
Choirs can be professional, semi-professional, or amateur and recreational.[2]
Whether your choir regularly performs at major events or just gets together to share the love of singing, choosing a great name for your choir can help you find your audience.
Youth choirs are typically uplifting and contemporary. Choose a group name for your youth choir that reflects the feeling the songs evoke in your group members and listeners alike.
Below is our list of youth choir names; a name generator and some helpful hints for creating your own name follow the list.
Victory

Triumph

Young Notes[3]

Tiny Trebles[3]

Adoration

Celestial

Mountain Movers[4]

Salvation Squad

Melodic Angels[3]

Exultation

Little Crescendos[3]

Pinnacle

In His Armor

The Summit[4]

Proclamation

Transcend

Momentous

With Purpose

With Purpose

Grace Notes[3]

Safeguard

Lasting Faith

Long to Worship

Collective Joy[5]

Soul Bliss

Faith Force

Covenant Keepers

Aspiration

We Profess

The King's Kids[6]

Anchored

Soul Emphasis

Pathfinders[4]

Jubilation

Soul Vision

F3[7]

short for "faith, fellowship, and fun"

Riveted

Joy Givers

Let It Shine

Bright Lights Shine

Hearts Lifted

Resilient

Summit Scene

Limitless[4]

Working Together

On Common Ground

Unwavering

Innovation

JAM[6]

Impact Initiative

Lighthouse[4]

2:7

reference to Colossians 2:7, a Bible passage about planting your roots in Christ

Foundation

Youth Impact[7]

Steadfast

The Cherubs[4]

Everyday Life

Crossroads Collective

Inclusion

Set Free

Storm Shelter

Renewed[4]

Ultimate Reality

With Diligence

Empowered

Never Forsaken

412 Youth[4]

reference to Timothy 4:12

Determined

Steady Sound

Testify

On Cloud Nine

Always Rejoicing

Kindness Krew

Answered Prayers

Rescued

Faith Journey

Forgiven

Unafraid

Quiet Place
Youth Choir Name Generator
How to Create a Youth Choir Name
The best youth choir names should be age-appropriate and convey hope and inspiration.
Keep the following tips in mind when choosing a name for your choir:
Consider the age range of the group. The younger the singers, the more lighthearted and cute the name can be.
Stick with contemporary words and themes. Since the group is made up of young singers, a name that uses casual, common language will be more appealing than names with formal language, traditional language, or jargon.
Research favorite Bible verses for inspiration. Many youth choirs are religious or church-based; if yours is, you can use Bible verses for inspiration.
Think about the lyrics of favorite songs or hymns and get creative! Take a few words from your favorite line in a song, or modify a song title to suit your choir group. Group members can even suggest favorite lyrics, song titles, or hymns for inspiration and vote on their favorite names!