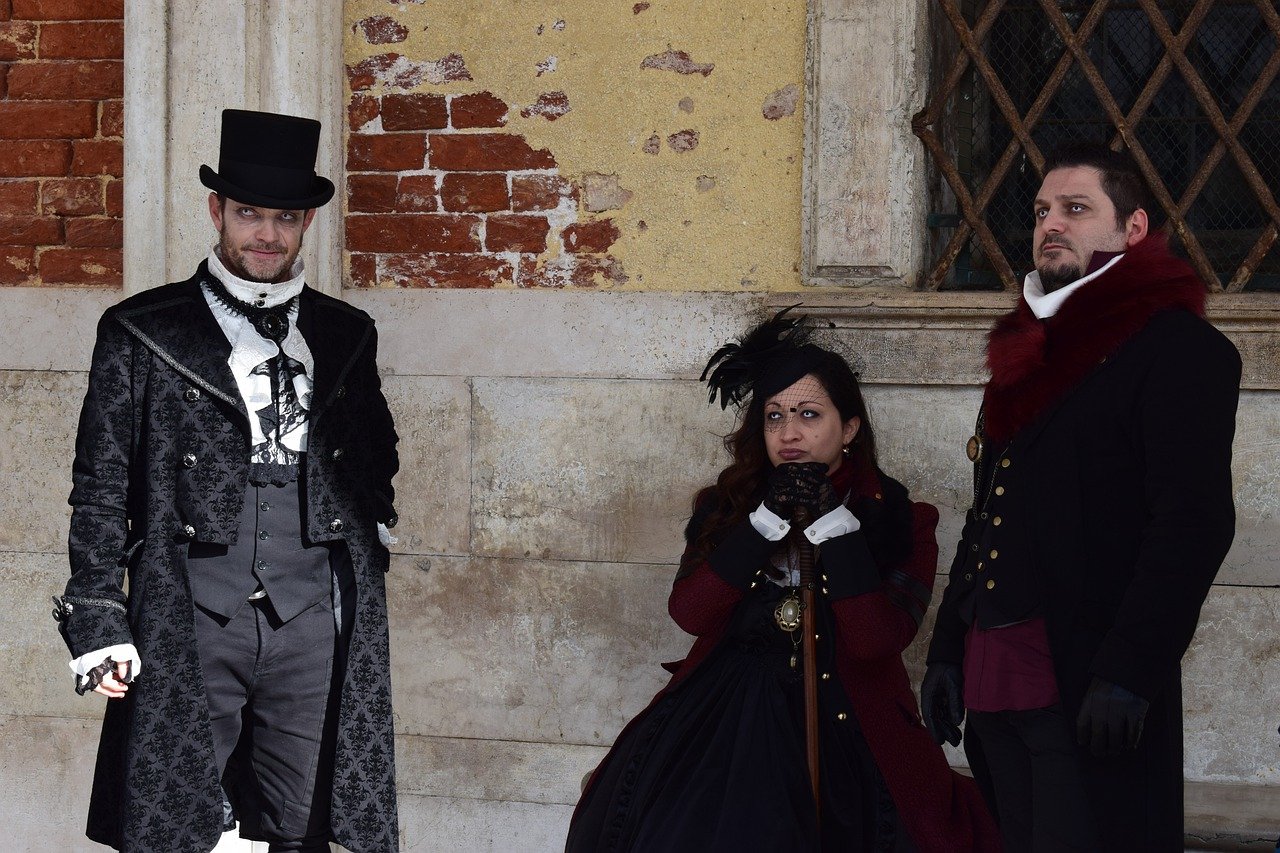 There are certain things everyone knows about vampires: they live off of human blood; they have fangs; they tend to stay away from garlic.[1]
Legends and myths about vampires have been around since ancient Greece,[1] and the word "vampire" dates back to at least the 1700s.[2]
Historical figures like Vlad the Impaler and Elizabeth Bathory have stoked our fear of these creatures.[1] In more recent decades, we've become familiar with them through books and films ranging from "Dracula" to "Twilight."
Whether you're playing a game that involves vampires or you simply like vampire mythology, our list features more than 70 vampire clan names that might be perfect for your team.
See our tips below the list to create your own unique and personalized options.
The Volturi

reference to the vampire group from Twilight

Lifeblood Legacy

Stoker's Squad

a reference to Dracula author Bram Stoker

Unquenchable

The Tomb Team

Blood Bonds

Gothic Guild

My Immortal

Blood Brothers

Cullen's Crew

a reference to the Cullen family from Twilight

Blood Battalion

Bloodline

Dracula Endures

Vital Essence

Photosensitive Society

Soul Energy

Coffin Crashers

Buried Alive

Night Vision

Sun Shunners

Hearts at Stake

Supernatural Shapes

FANGtastic Friends

DeCOFFINated

So Vein

Buffy's Slayers

a reference to Buffy the Vampire Slayer

DEADicated

BATtle Brigade

TranSLAYte Inc.

The Anti-Heroes

Mortal Enemies

Grave Reminder

MegaBITE

Undeparted Souls

Corpse Collective

Midnight Predators

Crimson Companions

Roam the Night

Bite Side Tribe

The Fang Dynasty

Batty Battalion

We Suck!

Blood Elixir

Lugosi's Legion

a reference to Dracula actor Bela Lugosi

Horror Heroes

Plasma Posse

Reanimated

Bram's Bunch

a reference to Dracula author Bram Stoker

Ghastly Ones

Unnaturally Present

French VEINilla

Dark Shrouds

Double Stakes

Crash CORPSE

Undead Last

Grave Faces

The Fang Gang

AdVEINtage Alliance

Vamped Up

Spine Chillers

Bad Blood

Transylvania Line

The Spikes

a reference to stakes (which can harm a vampire) or the character Spike from Buffy the Vampire Slayer

Malicious

Nosferatu's Nightcrawlers

Bitter Blood

Pernicious Influence

Lethal Fangs

The Bloodsuckers

Lestat's Legion

reference to the character from Interview With the Vampire

Night Nation

Kindred Rebels

Scarlet Eyes
How to Create a Cool Vampire Clan Name
Create a cool vampire clan name using the following tips:
Get inspiration from your favorite vampires. Whether your favorite vampire is Bela Lugosi's Dracula or Edward Cullen in Twilight, thinking of what you like about your favorite vampires or looking up facts about them will uncover some excellent vampire clan name options.
Create a vampire-inspired pun. Puns can make great clan names. Create a list of random words and phrases and try converting them to vampire-related puns. The key is to find common words that sound like vampire terms like "bite," "blood," and "coffin."
Use your favorite vampire's name. Start a cool vampire clan name by adding your favorite vampire's name to a descriptive word that relates to vampires, such as "slayers" or "squad." Think of words that relate specifically to the vampire you are naming your team after for the best options.