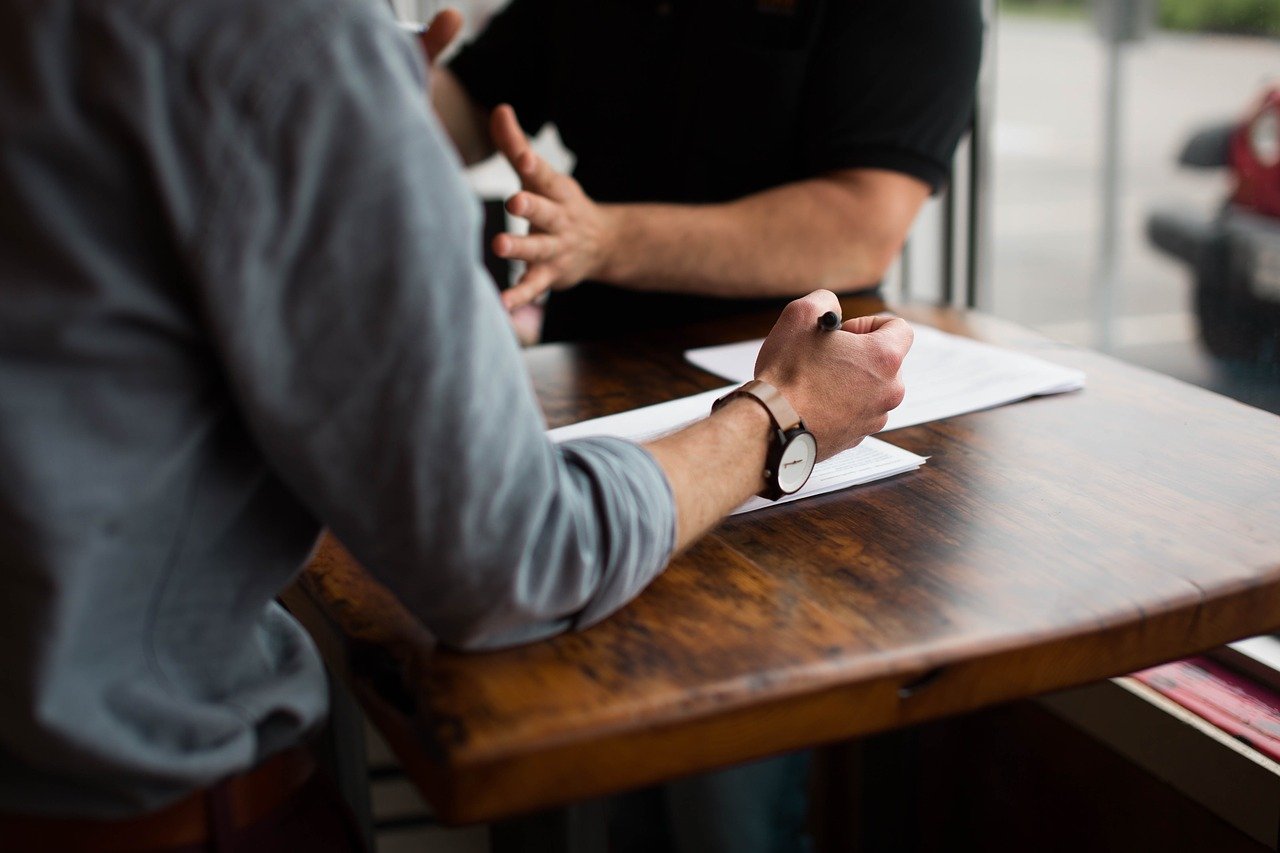 Throughout history, men have congregated for a variety of purposes — politics, religion, recreation, economics, social interaction, and more.
These groups have played important roles in shaping culture, masculinity, and society.[1]
Men's groups in the modern world are equally varied, ranging from sports teams to accountability groups to social clubs and beyond.
Freemasonry is probably the largest, with a membership of over three million worldwide,[2] but you can find a variety of groups ranging from small neighborhood fellowships to global organizations.
Our list of men's group name ideas below features a variety of general themes that would be appropriate for any type of men's group.
Below our list, you'll find tips to help you and your team create a unique name.
Social Impact

Vision of Freedom

Alliance of Inspiration

Bold & Brave

Bravehearts

reference to the movie Braveheart

The Nice Guys

Fuel the Fire

The Bad Boys

Rambling Rigmarole

Tenacious Grips

Galvanized

Mud Truckers

True Gentlemen

Rocket Scientists

A Greater Purpose

Smooth Talkers

Men in Black

reference to the movie of the same name

Likable Legends

Reservoir Dogs

reference to the movie of the same name

Modern Men

Resolute Rebels

Fight Club

reference to the book/movie of the same name

The Metal Jackets

reference to Full Metal Jacket

Pandemonium Posse

Shakedown Squad

Legendary Blarney

Accelerated Pace

Charming Chums

Reignited

Defeating Goliath

Slapstick Society

Epic Perspectives

Charismatic Crew

Street Charms

Fix-it Masters

Dogged Determination

Staunch Society

Anchored Steady

Braced for Anything

Jolted

Electrified

Unfaltering

Animated Association

The Blarney Bunch

Charm Offensive

Strategic Influences

Overboard

Effortless Spiels

Editorialized

Orchestrated Pranks

Renewed

Boondock Saints

reference to the movie of the same name

Chain of Events

Ballyhoo Trolls

Swaggy Dudes

Hilarious Hijinks

Current Commotion

Reckless

Dastardly Heroics

The Swindlers

Modern Pantomimes

Spare Change

The Ordinary Ones

Medieval Sagas

Chronological Order

Series of Incidents

Spell It Out

Hooligan Influence

Motivated Heroes

Just Average Joe

Power Tool Warriors

Mega Munchies

Valiant Kings

Dauntless and Daring

Adventurers

Creatures of Habit

Quirky Fella's
Men's Group Name Generator
How to Create a Good Men's Group Name
Create a good men's group name using the following tips:
Get inspiration from your group members. Ask your group members what type of mood your group name should reflect. If most group members are the serious type, they may not be happy with a group name that is funny or offensive. If you're all class clowns, though, you'll probably want to choose a hilarious name. Take suggestions and perhaps put the final choice to a group vote.
Take cues from the type of group you're naming. If you are naming a religious group, such as a bible study, you can get inspiration from your favorite verses and songs; sports groups can be named after favorite players, terms related to a specific sport, or motivational phrases that keep your team's head in the game. Keep your group's purpose and activities in mind to find the perfect name.
Use a single word that collectively describes your group. No matter what your group's theme is, an easy way to name it is to decide on a single word that serves as a description for all of the group members collectively. For inspiration, think of something that all the members have in common or consider a favorite place or thing that they like. Look up synonyms of the words you like for additional choices.