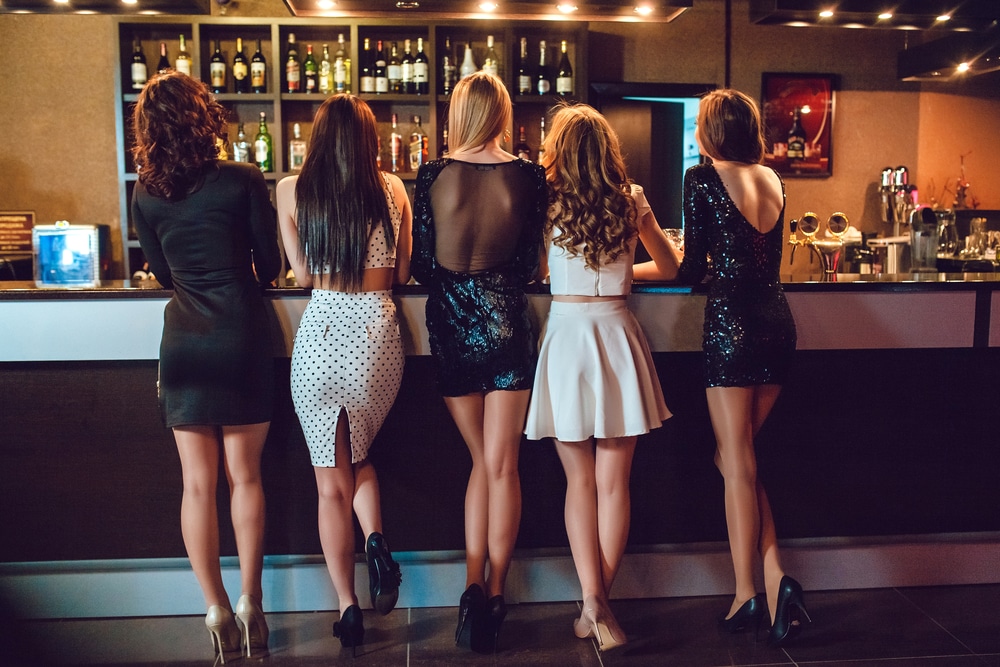 Did you know that there are nearly 500 people in the United States named "Sexy" and that number increases at the rate of about four additional people per year?[1]
It's more common to have "Sexy" as a middle name than a first name, but it's unclear whether these people changed their names as adults or if the name was given to them.[1]
Sexy names for groups and teams are also popular, whether for social purposes like group chats and bachelor parties or casual sports leagues.
Keep in mind that your group name will give your group an instant identity and first impression.
If you're leaning toward an inappropriate name for your group or team, just be sure that it won't offend your group members and doesn't violate any naming rules of the platform you're using.[2]
Our list features a range of fun and sexy (yet relatively tame and tasteful) group names. If you are interested in creating a unique group name, we also have some tips below the list to help you along.
Sexy Things[3]

Sexy Misters[3]

Midnight Whispers

Red Hot[3]

Dream Girls

Hot Bods[3]

Sexy Beasts[3]

Risqué

Naughty Boys[3]

Sriracha[3]

Vixens[4]

Playboys[3]

Spicy Sugars[5]

Victorious Secrets[4]

Drop Dead Divas

Sexy Two-Shoes[3]

The Tease Network

Xtra Hot[3]

Slick Chicks[5]

Big Boys[3]

Double Trouble[3]

Lady Loves[5]

The Lovebirds

Amore[3]

Honey Bees[5]

Passing Fancies[4]

Lioness Club[5]

Hot Stuff[3]

The Ladies' Men

The Flirts

California Girls[5]

Trouble Makers[3]

Lovebug League

Hot Buns[3]

Coquette

Flirtatious Force

Loverboy[3]

Dream Guys

Hustlin' Honeys[5]

Dreamboats[3]

Bad Boys[3]

Ecstasy

Love and Lace

Heartbreakers

Daisy Dukes[5]

Double Spice[3]

Sweet Nothings

Caliente[3]

Smoldering

Commando[3]

Stiletto[3]

Hoop Hotties[5]

Lady Leopards[5]
Sexy Group Name Generator
How to Create Your Own Sexy Group Names
Create your own sexy group names using the following tips:
Call upon the creativity of your group. A great way to name a group is to have each group member submit an option. The group can then vote on the winner or draw a name at random. Be sure to give the group some guidelines so you can find a name that will work for everyone.
Be thoughtful and clever. Your group name will be the first impression of your group, so make it catchy and clever. You can get inspiration from things that are generally considered sexy, like stilettos. You can also look up synonyms for the word "sexy" or other related terms, such as "risqué."
Nicknames can be inspiring. If you have a nickname for someone or know of others who do, you can use it to influence your team name. If you can't think of any offhand, look into nicknames from books, TV shows, or movies. For example, you could use Carrie Bradshaw's "Mr. Big" — her nickname for John James Preston — as inspiration.