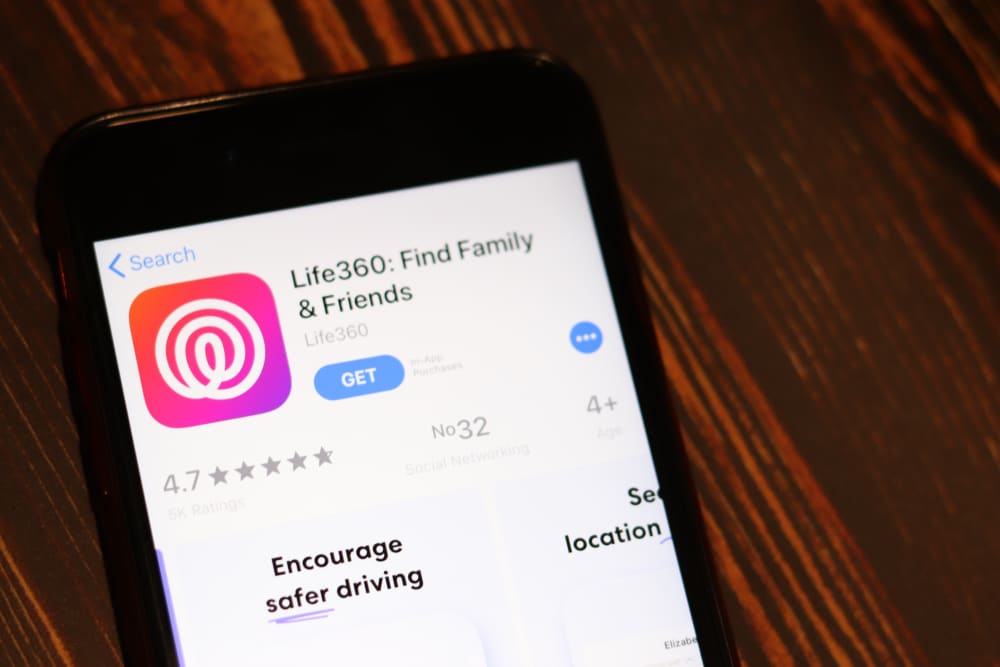 Life360 provides location sharing, identity protection, emergency response, and safety resources for families through invite-only Circles and temporary Bubbles.[1][2]
It can even detect major vehicle collisions, provide real-time directions to your family members' locations, and detect unsafe driving.[3]
Around 85% of Americans own smartphones;[4] if you're among that number, Life360 can be a helpful tool to keep your spouse and/or family safe and give you peace of mind.
Life360 group names can be humorous, descriptive, and fun. Think about a funny word that describes your family or an inside joke; you may even want to add your last name to your Life360 group name.
Our list includes Circle names for couples and family-friendly options that are appropriate for all ages. We also offer some tips to create your own Life360 group name below the list.
Circle of Trust

Better Halves

Circle of Love[5]

Where's Waldo?[5]

The Great Adventurers[5]

MFEO (Made for Each Other)

Full House

Pathway

Double Trouble

En Route

Rugrats

No Trespassing

Family Tree

Family Business

Madcap Misfits

Clique

Dynamic Duo

Rugrats

Forever Fam

This Is Us

Our Orbit

The Opposites

No Bad Apples[6]

On the Move

Our World

Winner's Circle[5]

Crazy Crew

Two Hearts, One Love[5]

The Canoodlers

The Heirlooms

Growing Pains

The Family Circle

Our Pack

Dream Team

The Royal Family

The Perfect Match

King and Queen

The Mighty Tribe

Mavericks

Soulmates

Gene Pool

Following Tracks

Kinfolk

Entitled

With Permission

Authorized

Empowered

Family Fun

The Tribe

Family Ties

Roots & Branches

The Gene Zone

Keep Us Close

The Eccentrics

Family Coterie

United

Skeleton Crew

The Convoy

The Golden Circle[5]

Empire

Quirky Crew

Entourage

The Free Spirits

HappyFam

Kingdom

Significant Others

Meant To Be

Gene Realm

FamilyFirst

On Holiday

Reunion

Checkmates[6]

Home Team

Fam Jam

Super Squad

The Next Generation

The Happy Home
How to Create Your Own Great Life360 Group Name
Try the following tips to create your own great Life360 group name:
Put it to a family vote. Have each family member get creative and come up with a name that they would like for the group. Get together as a family and vote on the favorite. If there are several choices that come out on top, combining them might make a unique name for your group.
Think about words that are meaningful to or describe your family. If you want to keep your family group name short and sweet, use a single word to name it. Start with words that describe your family and expand your choices by looking at synonyms of the words on your original list. If your family has a favorite catchphrase or inside joke, find a way to create a group name with it.
Look to famous families for inspiration. Think about your favorite family TV shows or even celebrity, historical, or political families. For example, if your inspiration comes from a TV show like Rugrats, use the show's name or add your family name to it for a more personal touch.