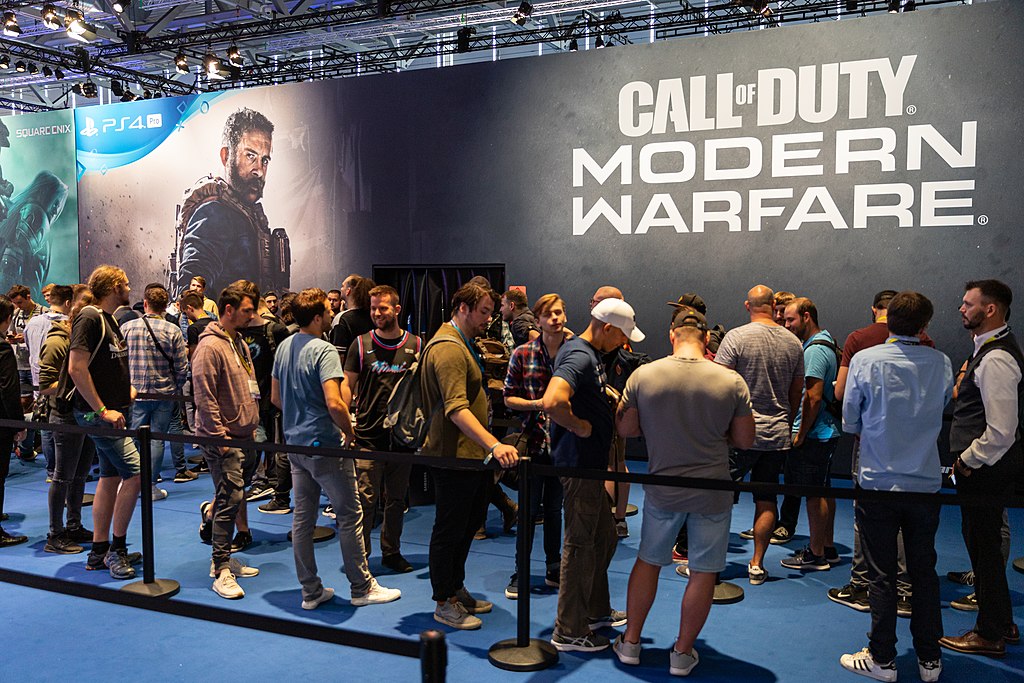 It's fair to say that Call of Duty (CoD) is pretty legendary in the gaming world.
It has grossed more than even the most successful Hollywood films and has seen more than 25 billion hours of gameplay by over one hundred million users![1]
Clans have been a part of CoD gameplay for several years and offer the opportunity to team up with other players, engage in larger conflicts, and earn rewards.[2]
Though CoD clan names must be approved by the game administrator before use, you can still choose or create a unique and exciting name for your clan.
We have more than 50 ready-to-use options below or see our tips below this list for help creating your own ideas.
Death Match Matrix

Plunder Posse

Zombie Squad

Squadmates Forever

Cash Box Heroes

Zombies United

Last Squad Standing

Clan of Darkness

The Copter Corps

Sledgehammers

Cold War Clan

The Operatives

Division Rivals

Power Within

Battle Advancers

Arsenal Association

Tactical Damage

Clan Royale

The Campaign Clan

Squad Up Co-Op

Visceral Anger

Instinctive

In the Gray

Global Warriors

Own the Night

Brutal Agendas

The Cage Clan

Killstreak Kin

Intel Received

Critical Strategies

Teamwork Tribe

Combat Clan Collective

Intentional Aim

Dishonest Methods

Camouflaged

Reportable Offenses

Enemies Defused

Downfall of Zombies

Ironically Skilled

Trickster Heroes

Reload Revelers

Tower of Rage

Roster of Zombies

The Rage Frenzy

Rapid Kill Generation

Zombies Nation

Socially Stealth

Clan of Death

RASH

Radical Angry Stealth Hooligans

Warzone Replicants

Unsung Heroes

Out of Sights

When Provoked

Undead Slayers

Hostile Takeover

Bloodshed

Armory Blasters

Fully Loaded

Cause of Death
CoD Clan Name Generator
How to Create a Cool Clan Name for CoD
When creating a clan name for CoD, there are a few rules to follow, but as long as you stick to them, you can create a unique name that perfectly suits your clan.
Create a cool name for your CoD clan using the following tips:
Keep the CoD naming rules in mind. When naming your CoD clan, don't use any logos or product names. Profane or offensive language is not allowed in your clan name. You can't use any street, city, state, or other geographic identifiers. The official rules for CoD Challengers have more details you should keep in mind when choosing or creating a name.
Research military terms and history for inspiration. Since CoD is a war-based game, military terms and history offer a vast amount of words and phrases that make great CoD clan names. Our list contains examples that you can use for inspiration, such as "Camouflaged." Get creative — if you aren't too familiar with military terminology, look up obscure words that you're sure no one else would choose.
Use several words to create an acronym. Compile a short group of three or four CoD-themed words that you like and make an acronym. Alternatively, you can choose any phrase that you want — related to CoD, the military, or neither — and create an acronym out of it.