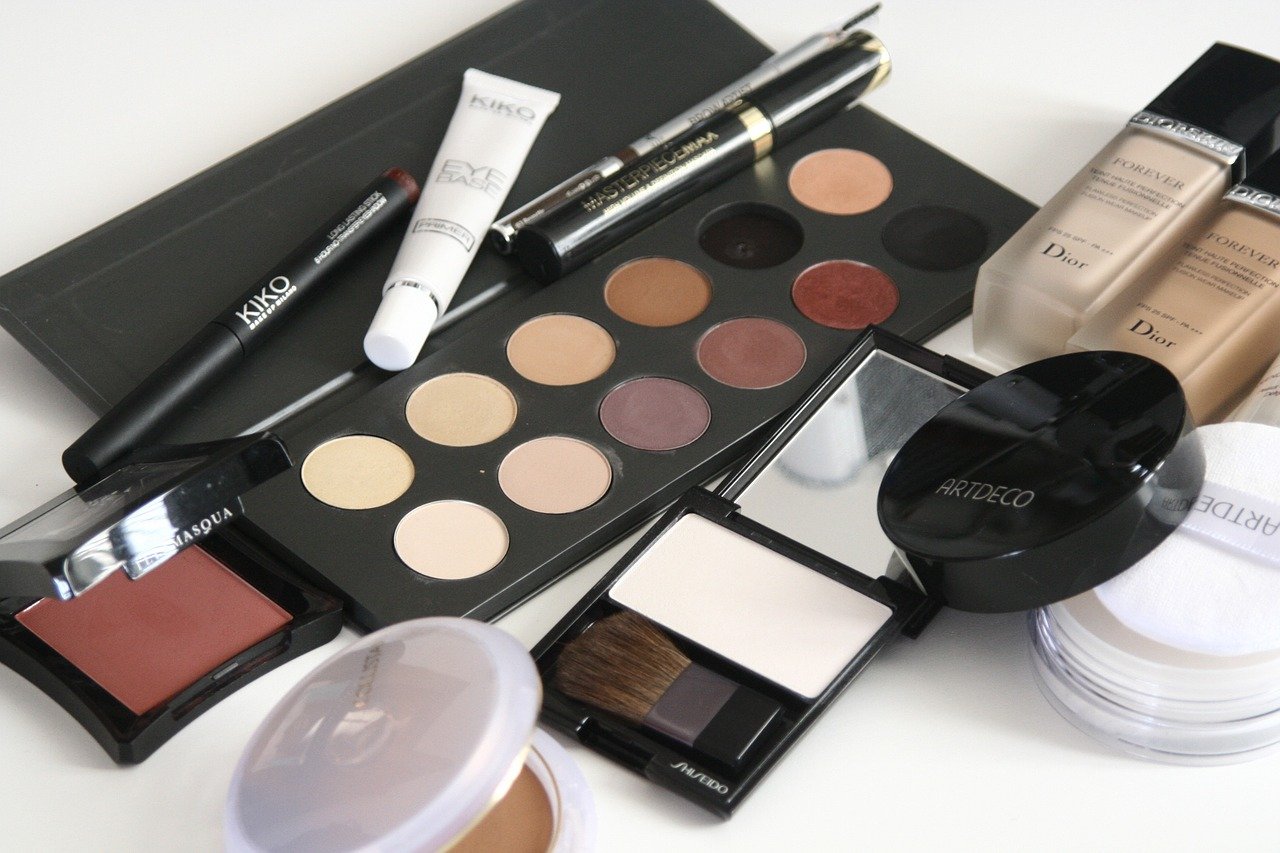 Cosmetics have been in use for thousands of years, with some of the earliest examples dating back to ancient Egypt.
In ancient cultures, makeup was sometimes seen as a sign of wealth, and both men and women wore elaborate looks featuring eyeliner, rouge, powder, and eye shadow.[1]
There are many reasons people continue to wear makeup. Cosmetics can highlight certain features, make people feel more confident, be an act of self-care, and allow a form of self-expression.[2][3]
Beauty and makeup team names are perfect for industry professionals and ordinary people interested in cosmetics.
Our list features a range of options. Try our tips below the list if you want to create your own beauty and makeup team name!
Beauty Bliss

Blissful Beautyisms[4]

Chic & Sassy Squad

Fancy Faces

The Makeup Matrix

Lather, Rinse, & Repeat

Supreme Sparkle[4]

Creative Contour[4]

Beauty Queens[4]

Allure Beauty[4]

Beautification Situation[4]

Twice Styled[4]

Rebels in Blush

Creme de la Creme

Timeless

The SPF Source

Sparkle Spree[5]

Beauty Binge[5]

Beautifly[6]

Glam Life Legends

Behold Beauty[6]

The Contour Collective

Sun Glow Beauty[5]

Beauty Quest

America's Next Top Beauticians

Grace & Glow[7]

Glam Fest

Wonderland Beauty[6]

The Beautification Bunch

Essentials

The Beauty Blenders

Not Your Average Style Fix[6]

Polished

Glow Up Gurus

The Glitter Girls

Shimmer

The Glamouristas

Luxe Legends

Trends

Ravishing Reviews[4]

Blush Rush[4]

Blushed and Beautiful[4]

Genuine Glow[4]

Beauty Obsessed[4]

Sparkle Specialists[4]

Beautification Station[4]

Cosmetic Sanctuary[4]

Glamified[4]

Beauty Academy[4]

Getting Cheeky[4]

Love 2 Primp[4]

Bold and Beautiful[4]

Perfect Finish[4]

Let Them Have Polish![4]

Peace, Love, and Shimmer[4]

Beauty + Brain[4]

Makeup Geeks[4]

All Lacquered Up[4]

Glimmer 'N Gloss[4]

Always Enchanting

Bling and Brushstrokes
Beauty and Makeup Team Name Generator
How to Create a Perfect Beauty and Makeup Team Name
Create a unique beauty and makeup team name using the following tips:
Name your team after your favorite makeup brand. If your team has a favorite beauty or makeup brand, you can easily incorporate it into your team name. Simply add a descriptive word or two to make a unique name.
Makeup names make excellent team names. Lipsticks, nail polish, and other makeup sometimes have unique and creative names. Choose one of your favorites or combine several for a one-of-a-kind team name.
Think about beauty treatments and get inspiration from them. Everything from hair masks to permanent eyebrows may have a term that would work great as a beauty-themed team name. Get inspiration from as many sources as possible. Combine several words or short phrases if you like.
Beauty trends are a great source of team name inspiration. Think about current beauty trends and also consider the classics. Have your team members each submit their favorite beauty trend and put the winner to a team vote.