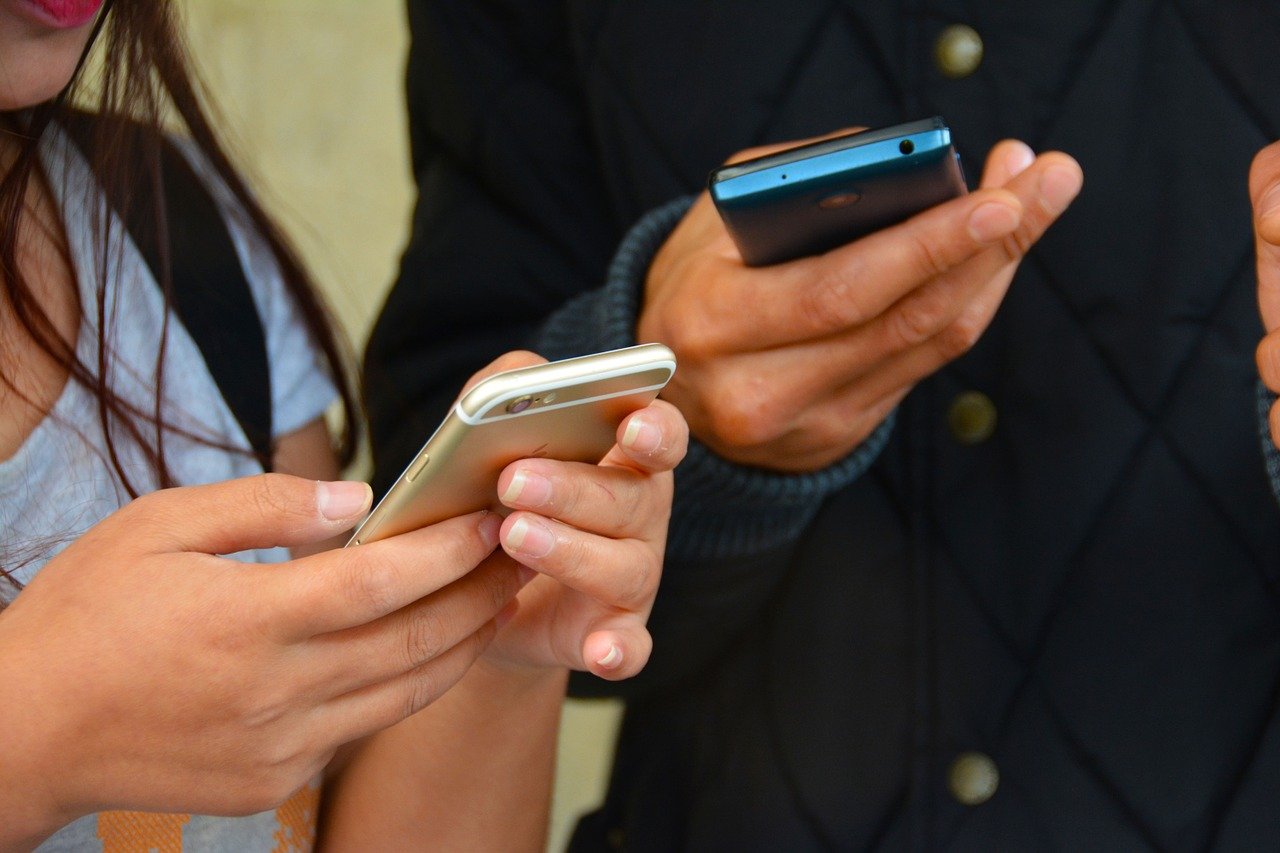 Group chats provide a support system, an easy way to make plans and have discussions, and, of course, a lot of laughs![1]
Through your group chat, you can build a new social circle or strengthen long-term friendships. Group chats can even make people more likely to join in on your plans.[2]
Finding the perfect Spanish group chat name involves choosing a phrase that reflects your group members, whether they're your best friends or people who share a specific interest with you.
We have more than 60 general Spanish group chat names to choose from, plus tips if you and your chat prefer to create your own!
Unidos Por El Chat

Bonded by Chat

Mejor Juntas[3]

Better Together

Chismosos

Gossips

Sociedad Chatter

Chatter Society

Susurradoras[3]

Whisperers

Club de Charlas

Chitchat Club

Los Cuates

Buddies

Susurros Descuidados

Careless Whispers

Asistentes de Palabras

Word Wizards

Hable Sobre Ello

Talk About It

Grupo Gossip

Gossip Group

Habla Demasiado

Talks Too Much

Habladores Suaves

Smooth Talkers

Corazón a Corazón

Heart to Heart

Tiempo Para Chatear

Time to Chat

Lo Mejor

The Best

Tiempo de Ventilación

Time To Vent

Enlaces Que Faltan

Missing Links

Hablar Todo El Día

Talk All Day

Sólo Di Lo

Just Say It

Buenas Vibraciones[3]

Positive Vibes

No Pasa Nada[3]

No Worries

Chat Adjunto

Chat Attached

Conexión

Connection

Nacido Para Charlar

Born to Chat

Noticia

Newsworthy

Usando Nuestras Voces

Using Our Voices

Conexión de Amigos

Friends Connection

La Banda

The Band

Club de Chat Colectivo

Collective Chat Club

Los Chiflados

Nutcases

Tiempo de Discusión

Discussion Time

Oyentes

Listeners

Las Habladoras/Los Habladores

The Talkers

Amigos del Alma

Soul Friends

Círculo de Amigos

Circle of Friends

Habladores Dulces

Sweet Talkers

Círculo de Chatter

Chatter Circle

Intercambio de Ideas

Idea Exchange

Sígueme

Follow Me

No Puedo Dejar de Chatear

Can't Stop Chatting

En Conversación

In Conversation

Confidentes

Confidants

Creadores de Noticias

News Makers

Grandes Hablantes

Big Talkers

En Las Noticias

In the News

Bonos Especiales

Special Bonds

Paralelo

Parallel

Chat Al Unísono

Chat in Unison

Compartir Las Noticias

Share the News

Chicas of Chat

Girls of Chat

Hablar Sin Parar

Nonstop Talk

Bueno Como El Oro

Good as Gold

No Silencioso

Not Silent

Charlatanas[3]

Chatterboxes

Asociación de Chatter

Association of Chatter

Club de Chat[3]

Chat Club

Guerreros Con Palabras

Warriors With Words

Hablar en Círculos

Talking in Circles

Círculo de Conversación

Conversation Circle

Conversación épica

Epic Conversation

Comiendo Moscas

literally translates to "eating flies," but means speaking aimlessly

Siempre Conectado

Always Connected

Mismas Longitudes de Onda

Same Wavelengths

Enlazado

Linked

Noticias más Recientes

Latest News

Llamada de Conferencia

Conference Call

Diálogo

Dialogue

Hable Primero

Talk First
Spanish Group Chat Name Generator
How to Create a Cool Spanish Group Chat Name
Create a cool Spanish group chat name with the following tips:
Choose a name that describes your group. Depending on how your group wants to be known, you might choose a name related to a particular interest you discuss in the chat, a personality trait you all share, or a phrase that describes how you met. Find a single descriptive word that you can use, or form a unique expression that is perfect for your group.
Look up chat-related words. Many words relate to the act of chatting, such as "conversation" and "talking." You may find a Spanish group chat name by looking up chat-related words. You can also look up synonyms of the words that come to mind; this will help you find a less common option that can set your group apart.
Use entertainment for inspiration. You can use titles, characters, and quotes or lyrics to create chat names. To keep your chat name unique, use just one word from your entertainment inspiration and then add a random word or phrase to it to make it all your own.