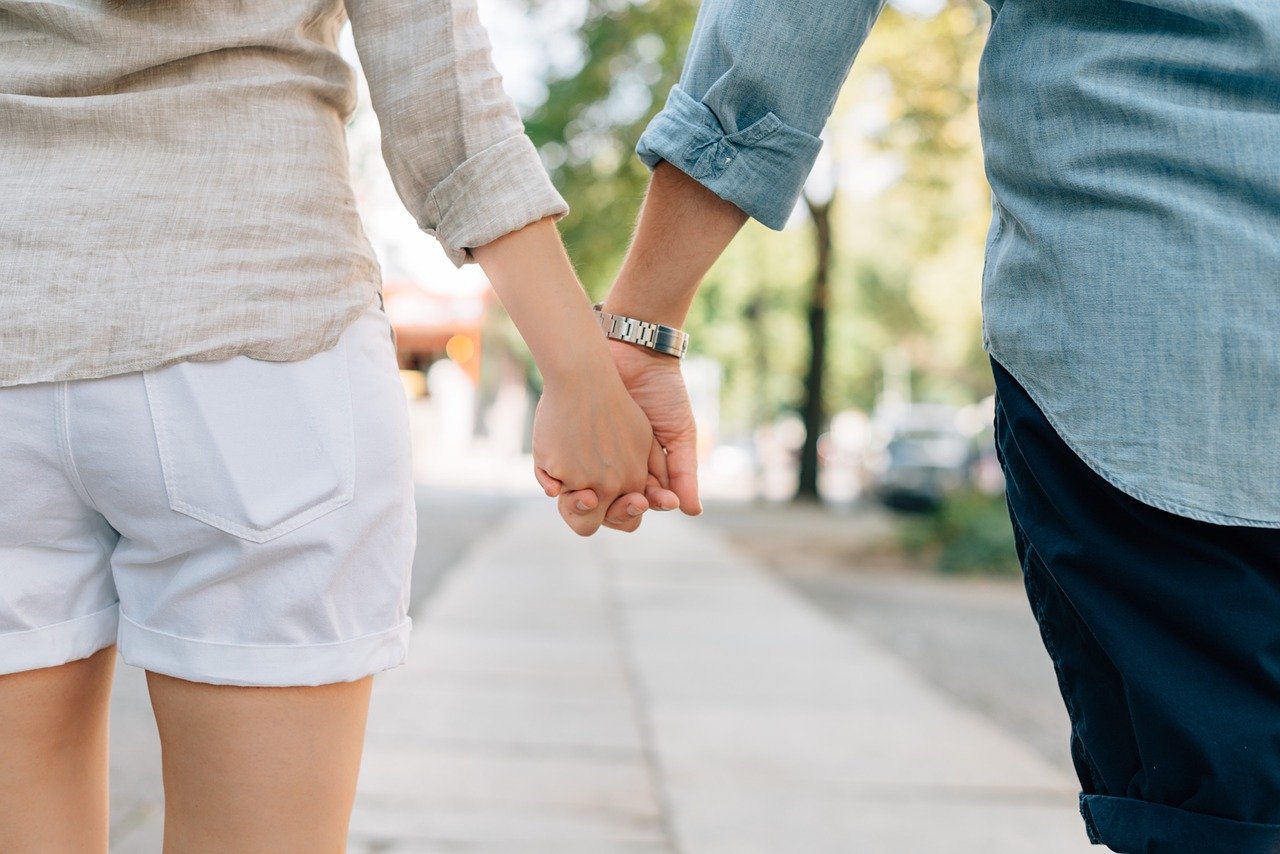 Studies show that couples who reserve time for leisurely activities and trying new things together have better communication, easier conflict resolution, and are happier and more bonded.[1]
Regardless of the activity that suits your duo best — from trivia to board games to athletics — group names for couples can be comedic or descriptive and should project the same vibe that you give off as a pair.
People often develop interest and personality traits similar to their partner when they're in love,[2] so you should have no trouble finding a name that perfectly suits you both.
Browse our list of couples team name options, try out our name generator for more options, or use our tips after the list to create your own team name.
Boo'd Up

Bonnie & Clyde

Adam & Eve

Lily & Herman Munster

The Munsters reference

Star-Crossed

Pair of Miracles

Fred & Daphne

Scooby-Doo reference

Two for One

Jackie O & JFK

Together Forever

Two of a Kind

Sweet & Sour

The Lobsters

Friends reference

Cocoa & Marshmallows

Pizza With Pineapple

Perfect Pair

The Perfect Matches[3]

Beauty and the Beast

Jack & Sally

Nightmare Before Christmas

Guac 'n' Chips

His & Hers

Strawberries & Cream

24x7 Love[4]

S'mores & Campfires

Dynamic Duo

Butter & Bread

John & Yoko

MFEO

Made for Each Other

Ketchup & Mustard

The Now Married[4]

Jack & Jill

Brewtiful Couple

for beer lovers

Birds of a Feather[4]

The Lovebirds

My Plus One

Side by Side

We Go Together

Yin & Yang

Scones & Jam

Dragonflies & Ladybugs

Still the Ones

Antony & Cleopatra

Romeo & Juliet

Napoleon & Josephine

Scarlett & Rhett

Opposites Attract

Meant to Be

Wine & Cheese

Sharing the Umbrella

Checkmates[3]

Pizza and Beer

This Is Us

Happily Ever After

Like a Fairytale

The Purrrfect Couple[5]

Not Brangelina[4]

Not on a Break!

Friends reference

Pickles & Ice Cream

Beer & Fried Chicken

Chocolate & Caramel

Cheerios & Bananas

Crazy Lovers[4]

Morticia & Gomez Addams

The Addams Family reference

Pumpkin Spice Lattes

Converse & Tube Socks

Copy & Paste

Odds & Ends
Couples Team Name Generator
How to Create a Great Couples Team Name
If you haven't found a couples team name on our list that suits you, you may want to check out our previous list of duo team names.
You can also keep the following tips in mind when creating your own name:
Describe each other. Make a list of words that you'd use to describe your partner, then trade lists, and choose your favorites. Your team name can be several words combined or a short descriptive phrase.
Think of your favorite duos. Consider naming your team after your favorite movie, cartoon, food-related, or real-life pairing. Iconic couples like Ross and Rachel on Friends or everyday things that pair well (like our list's Cocoa & Marshmallows) can make for cute and fun team names.
Use favorite songs or books. Book titles and song lyrics are great places to search for words or phrases that may make a great team name. Do you have a song that you consider "your song" as a couple or a particular lyric that really speaks to your relationship? Use it to create a unique and personal team name.
Ask your friends to describe you as a couple. If you're the type that has trouble describing yourself or your relationship, an outside perspective from friends or family may provide just the name or phrase you have been seeking.
Combine your names. Remember "Bennifer," "Brangelina," and other celebrity franken-names? Try combining your first name with that of your significant other for a corny but funny option.