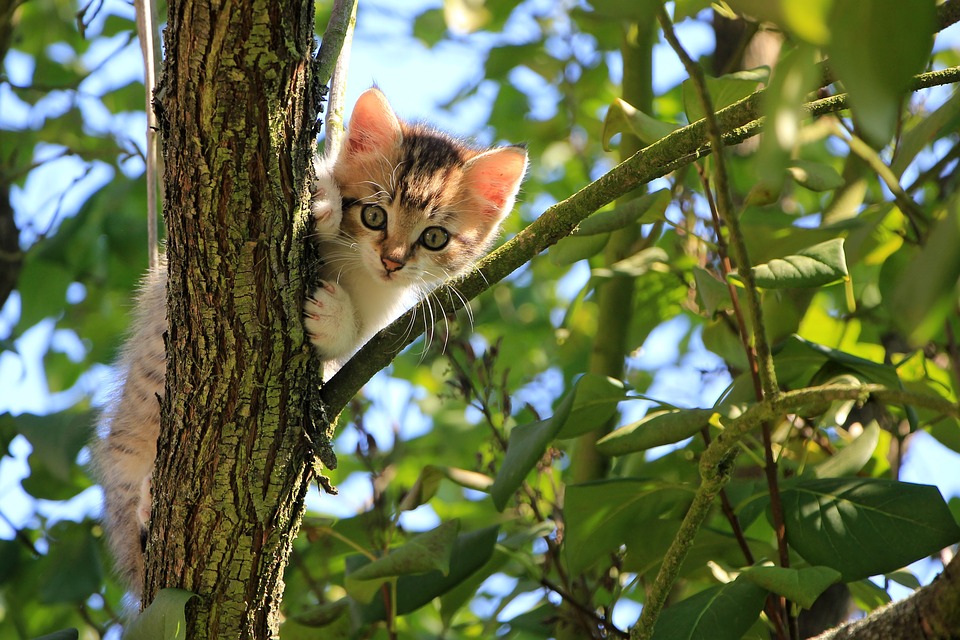 As the popular saying goes, "nobody owns a cat," but archaeological evidence suggests that those sweet balls of fur have served as companions to humans for over 9,000 years.
There are even cats reported to have traveled on the Mayflower![1]
Cat-themed team names are appropriate for any activity the cat lover participates in, whether it's playing sports, competing in trivia competitions, or something else entirely.
Show your support for felines with a name from our list, or check out our tips for creating your own cat-themed team name below.
The Purrrrincesses

Whisker Warriors

The Cat Nappers

Feline Philosophers

Kittens in Mittens

Stray Cat Circle

Wandering Wildcats

Pink Nose Nation

Paws & Claws

The Cat's Meow

Hello Kitties

The Calico Clan

Clawed Crusaders

The Claw Collective

Itty Bitty Beasts

The Cool Cats

The Aristocats

We're Purrrrfect!

Alley Cat Alliance

The Cat Girls

FELINEsteins

Feline Legends

The Happy Cats

CATitude Nation

Whiskers & Wonders

Feline Force

The Kitten Kabal

Josie's Pussycats

Are you Kitten Us?

Cheshire Crew

PAWsitive People

The Bird Watchers

Cat Scratch Fever

The Clever Cats

Lint Roller Rebels

Crazy About Cats

Curious as a Cat

DupliCATS

Just Rawr!

The SophistiCATS

In the Meow Mix

CATastrophic Club

Cats in Hats

The Lucky Cats

CATapult

The Furball Force

Clawsome Wonders

PrognostiCATS

Tom Cat Tribe

CopyCAT Generation

Fierce and FURmidible

CATtail Patrol

Hissy Fit Inc.

Cats in the Cradle

Happy Purrrthday

Nine Lives Battalion

Bow to the Meow

City Cat Clan

Scaredy Cats

Three Little Kittens

Numpurrs United

Litter Legion

Landing on Our Feet

Catnip Corporation

Team Tabby

Black Cat Bunch

The Fierce Ferals

Shorthair Squad

The Munchkins

Ragdolls

Scottish Fold Society

Playing Cat and Mouse

Yarn Batters

Witty Kitties

Winking Lynx

Stripe Hype

Totally PAWsome

The Furry Felines

Nine Lives United

The Cat Pack

Team Whiskers

Cat's Pajamas

Claw-some Crew

Purring Panthers

The Cat-astrophes

The Feline Frenzies

Catitude Crew

Clawed Collective

Kitten Krew
How to Create a Cool Cat-Themed Team Name
Create a unique cat-themed team name using the following tips:
Find words that include the word "cat." There are many general words that include the word cat. Make a list of them and choose your favorite as a team name. When you spell the word, be sure to put "cat" in all caps to highlight it.
Use the names of famous cats for inspiration. Think of some famous cats and create a unique team name for your team by changing up the original name slightly. If you use the original name, you can add a descriptive word or short phrase to it for a unique twist.
Let the cats you know inspire you. If your team is on the small side, you could each change your name to your cat's name or the name of a cat you know. For example, if your team has three people and you all own or know a cat, you will each use a cat name to create your team name, such as Slash, CeCe, & Junebug.
Think of all things cats. You may find inspiration from a funny quirk your cat has or even a neighborhood stray. Cat-related team name ideas can come from real life, books, movies, quotes, and even superstitions. Get creative!