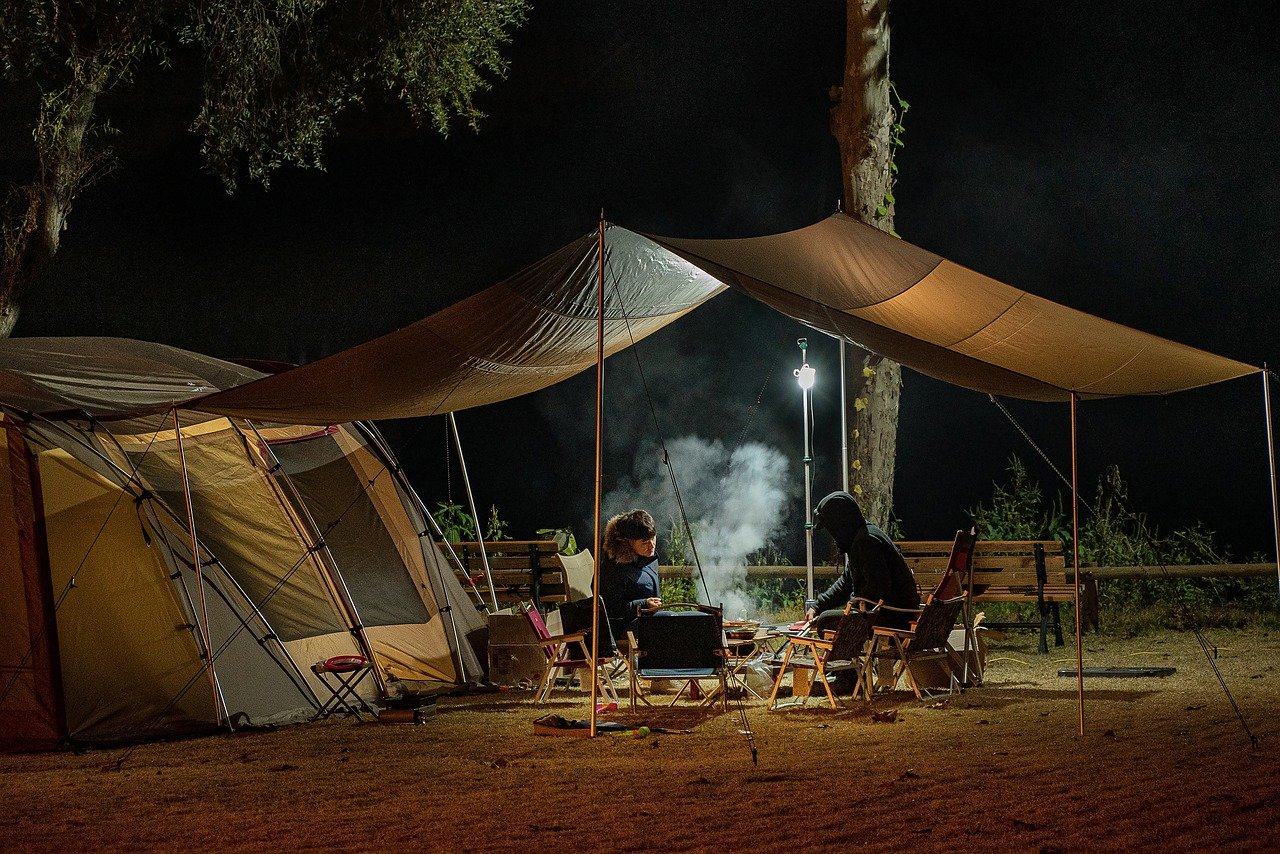 Did you know that around 8 million people per year participate in some form of camping, whether in their own backyard, in their car, or at a campground?[1]
Camping allows you the opportunity to reconnect with nature and create exciting memories.
Camping is shown to raise oxygen, serotonin, and melatonin levels, decreasing your stress.[2]
Polls of campers also show that about 84% associate camping with fun, and 80% associate it with adventure,[1] which explains why it's such a beloved activity!
Our list of camping group names has ideas for all ages, whether you're camping with friends, family, or fellow adventurers. We also provide a group name generator.
If you want to create a camping group name instead of choosing one from our list, we also offer some tips to help you brainstorm.
Campfire Crew

Bonfire Bunch

Lazy Pines[3]

Campfire Chroniclers

S'mores Squad

Barefoot Battalion

Windproof Wanderers

Happy Campers Club

The Fireflies

Rucksack Rebels

The Tent Dwellers

Survival Mode

Trail Blazers

Nature Nation

The Canteen Club

Campfire Coffee Crew

Camper Kin

Wilderness Warriors

Kindling Krew

Firewood Choppers

Wilderness Wonders

Nature's Call[3]

Nomad Nation

Glamping[4]

Burnt Marshmallows

Sunny Skies Ahead

Under the Stars

Campout Crafters

Anorak Agency

Lean-To League

Trailhead Troop

Boondock Brigade

Nature Nuts

Campfire Chums

Camp Wild

Wilderness Wonders

Outdoor Odyssey

Tent Tactics

Fresh Air Association

Glampers Guild

No More Mosquitoes

On the Ground

Sleeping Bag Brigade

Campground Found[4]

Campers United

Just Chillaxin'

Starlight Sleepers

Bear Locker Legacy

The Haversacks

Home on the Range

Escaping the Hubbub

Camping Ninjas

Sun Hats & Swimsuits

Sunscreen Society

Off the Grid

Heaven in Tents[3]

Burgers & Hot Dogs

Guiding Arrow[4]

The Ghost Storytellers

Sweatshirts & Sunscreen

Bear Spray Brigade

O'er the Rainbow[4]

Rat Race Rebels

Gone Rogue!

Star Wishers

Rolling Thunder[4]

Fishers & Hikers

No Phones Allowed

Four-Season Squad

In the Mummy Bag

Above the Treeline

Compass Community

Livin' Like Cowboys

Ladies of Leisure

Time Unrushed

Immersed in Nature

Camp Stargazer

The Trailblazers

Camp Lucky

Camp Unity

Sun Seekers

Adventure Squad

Camp Magic

Outdoor Explorers

Joyful Journeymen

Nature's Nurturers

The Tent Poles
Camping Group Name Generator
How to Create Your Own Camping Group Name
Rather than choosing a name from our list, you might prefer to get together with your camping group and create a name that's personal to you.
Keep the following tips in mind when creating your own camping group name:
Match the vibe of your group. Do you camp to relax and get away from your hectic everyday life, or are you the type who seeks grand outdoor adventures? Your camping group name should reflect the way that your group camps, and why. A rustic camping group that hikes into the woods and ditches electricity will need a much more rugged name than one that enjoys leisurely stays at RV parks.

Get inspiration from camping activities. Camping isn't just pitching a tent or parking your RV — there are a lot of other activities you'll do on even the most relaxed camping trips, such as cooking over the fire or going on hikes. Think of the activities you've done in the past or plan to do on your next trip. You may come across a word or phrase that would make a perfect group name.
Use nature-related terminology. Take a word related to camping or nature and use it as the base of your new group name. For a more personal touch, you can take one of these words and combine it with a favorite place, camp meal, or another descriptor. For example, if you camp near a lake, you might name your group "[Name] Lake Guppies," combining your favorite place with a type of fish. If your group has camped in the same area for many years, you might even be able to pass the group name on to future generations!
List the things you love about camping. Why do you love to camp? Create a list of reasons. Maybe it's starting your morning with coffee in a tin cup, staying up late for campfires, or temporarily giving up modern technologies. You may even find inspiration from our list above; for example, if your last name is Smith and you like our Off the Grid name, you can create Off the Grid With the Smiths or The Smiths Off the Grid.